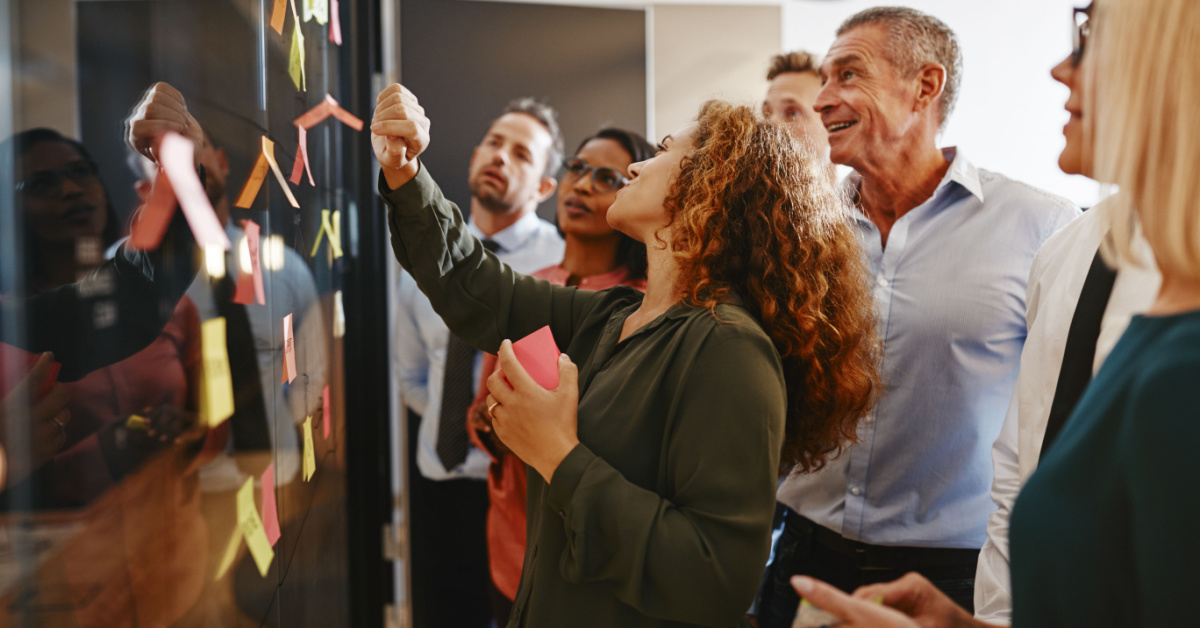 Adaptability is just something people do. It's our ability to go with the flow, adjust to our environments, and put our minds over whatever the matter is to get to the other side of whatever disrupted our flow. And the same goes for corporations. Businesses, both large and small, are expected to be adaptable. This doesn't only mean your business can withstand natural disasters or emergencies; adaptability also refers to your financial health, brand image, and staffing flexibility.
Corporate resiliency is how a business bounces back from circumstances both within and outside its control. For instance, while an IT outage, tornado, or brand damage may disrupt business operations temporarily, they should not result in significant operational losses. The resilience of your business is demonstrated by how well it is prepared to handle such situations, how quickly it recovers, and how it resumes normal operations or adapts to a new normal.
Having the proper systems and people prepared to step into action when your business is tested for any reason is necessary to be resilient. If not, your business could succumb to these situations. According to the 2023 PwC's Global Crisis and Resilience Survey, "nearly two-thirds of businesses have moved toward an integrated resilience program — but only one in five is fully integrated." Not all businesses have a plan for ensuring their vitality, even though resilience is a competitive advantage for business leaders.
To achieve corporate resiliency, your company must plan for it and do so strategically. This plan prepares your business to endure hardships while allowing it to be realistic about the possibility of something impacting the company's safety, reputation, and operations. A 2021 FERMA, the Federation of European Risk Management Associations, study revealed that 57% of risk and insurance professionals and senior executives surveyed believe their business is prepared to manage resilience and rank financial, operational, digital, and technological resilience as the most important.
Employee relations, reputation, and business model are essential for a company's resilience, affecting operations in both good and bad times. Achieving corporate resiliency takes consistency and strategic planning. Does your business have a long-term sustainability plan in place? If so, how strong is it? Is your business fully embracing technological changes and investing in technology? Building a strong connection with your team, partners, and customers is an excellent start to becoming resilient.
"Credico provides outsourced sales and marketing services to our clients to help them build corporate resiliency," said Christine Aceron, VP of Strategy and Operations at Credico (USA) LLC. "It's a cost-effective way for our clients to accomplish growth in the face-to-face channel. Leveraging our professional services in any type of economy helps to create the sales growth that a company needs to bounce back and recover from hard times. That's why outsourcing direct sales is good for business."
Regularly reviewing your company's level of resiliency is another critical component of building a business plan. Because a business may never know when it will have to activate its resiliency plan, assessing how adaptable it is and how soon it can begin to repair and recover is good practice. Identifying areas where you're strong and where there is room for improvement and thinking ahead while staying current on possible risks is good for business and the health of your business.
"We've been in business for over 32 years," said Aceron. "We have a resiliency plan that has contributed to our success and longevity, making us a true asset to our people, partners, and communities."