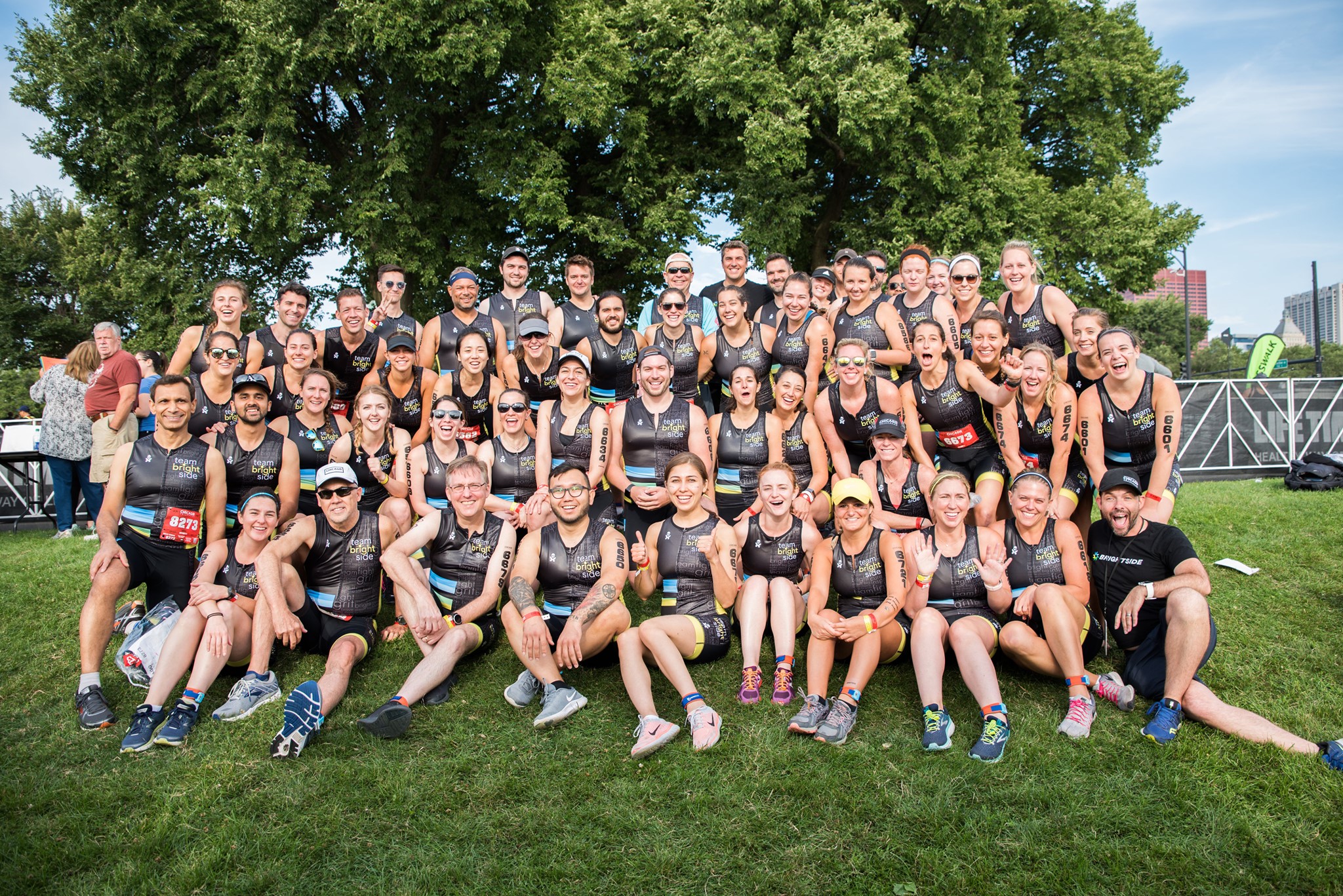 On August 30th, 2020, Credico will be participating in the Chicago Triathlon as a part of Team Bright Side. While this is Credico's second year participating, this will be Team Bright Side's 8th year raising money through the Chicago Triathlon with over $1.5 million donated toward pediatric cancer research in that time.
While the idea of a triathlon might seem daunting, don't worry – the 550 athletes who have trained with Team Bright Side over the years have a 100% completion rate. The team makes it easy by providing amazing coaches and training programs that are designed to prepare even the newest aspiring athletes for their big race.
Last year on August 25th, 2019, Credico employees ran the triathlon in Chicago, IL to support Team Bright Side for the first time and it was an absolute success. We had amazing participation last year, and we're committed to participating this year, too.
The 2020 triathlon is, at the time of writing, still scheduled to take place in downtown Chicago. It starts with a swim in Monroe Harbor, followed by a bike ride up Lakeshore Drive, and culminating in a run south down the lakefront path and back. The race starts at 6am for the longer International-distance race, with the Sprint competitors following at 8:15. An awards ceremony begins at noon, with the celebration ending at 2pm.
What's Team Bright Side?
Team Bright Side is a charity triathlon team founded by Tracey Scheppach, whose child, Ryan, was diagnosed with Acute Lymphoblastic Leukemia. From the beginning of what would become three and a half years of treatment, Tracey needed an outlet – she felt so helpless and wanted to make a difference. That's when she formed a small team for the 2013 Chicago Triathlon, saying, "If he can do something hard, I can do something hard."
All of the money her team raised for the Chicago Triathlon went toward funding groundbreaking pediatric cancer research. Immunotherapy was part of the donations focus which includes the first ever FDA approved treatment that uses a patient's own genetically modified cells to attack their cancer.
Ryan's resilience is why they call themselves Team Bright Side. During the darkest days and the roughest treatments, he was always able the bright side of the situation. It helps all those who support Team Bright Side – he's an inspiration.
Credico's Commitment
Credico's team of 7 triathletes raised nearly $16,000 for pediatric cancer research in 2019. With a range of experience from first-time tri-ers to Iron Man competitors, all of our athletes trained for months in preparation for the event. And although the swim portion was canceled for the first time in the event's history, it was a great time for an amazing cause. Team Bright Side provided a VIP pre-race staging area for the team's 135 athletes right on the lakefront and a well-stocked post-race hospitality tent where friends and family gathered to celebrate.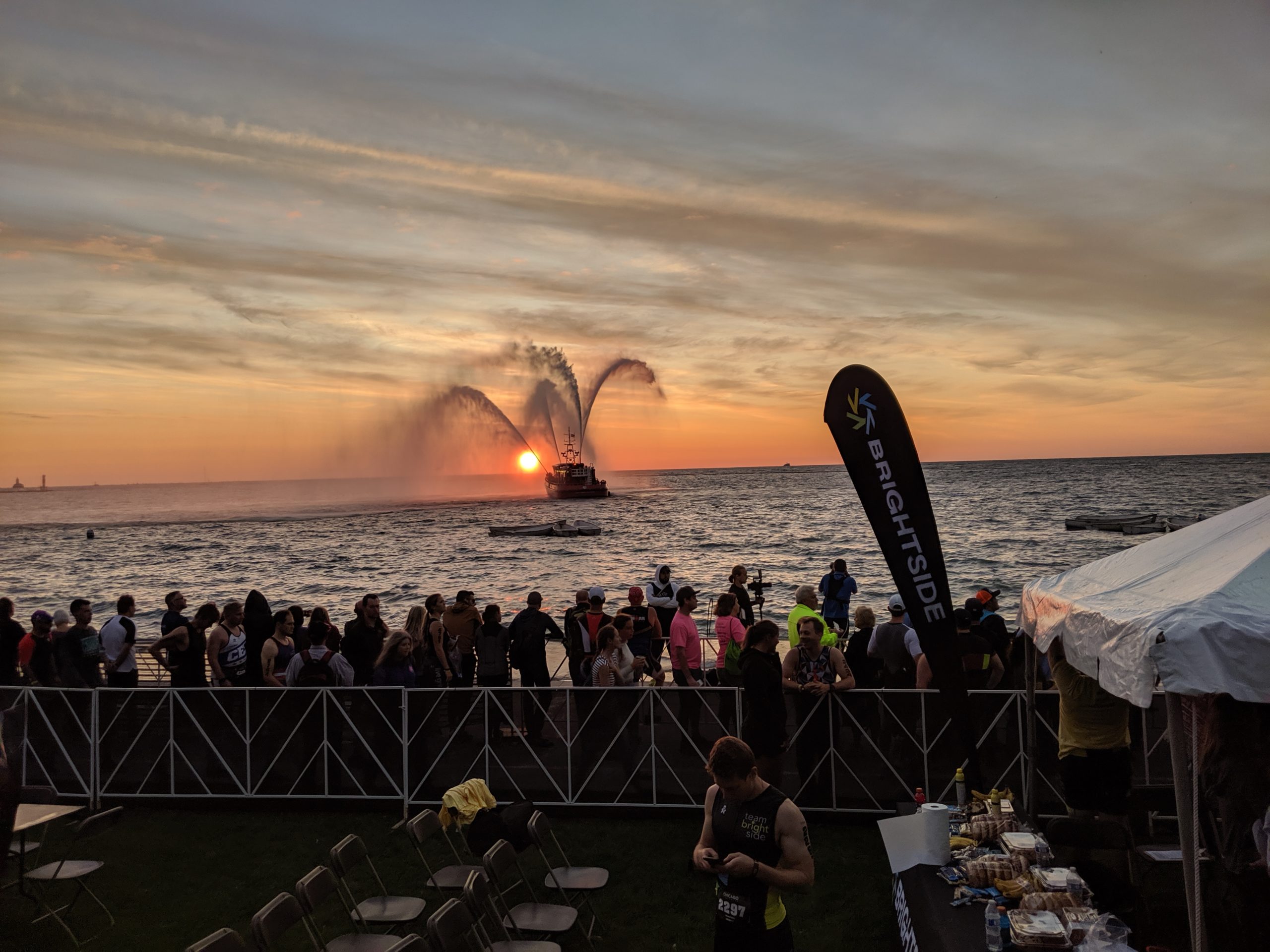 Taking extra training precautions and maintaining social distancing, Credico expects to still field a team for this year's race – fundraising for the cause regardless. We have contingency plans in place, we'll be adapting on the fly, and we'll pivot if necessary – it's what we do to get the job done.
After the success of last year's event, many more Credico team members had expressed interest in joining Team Bright Side. We're still hoping to maintain that interest, knowing it's an honor to raise money for such an important cause. Also, remembering Ryan's story from our kickoff meeting on March 9 is a great way to keep everyone motivated to start their (slightly-shortened) training season and cross that finish line.
All Credico team members were honored to represent Team Bright Side and raise money for pediatric cancer. If you're interested in supporting Team Bright Side with us, please visit teambrightside.com.