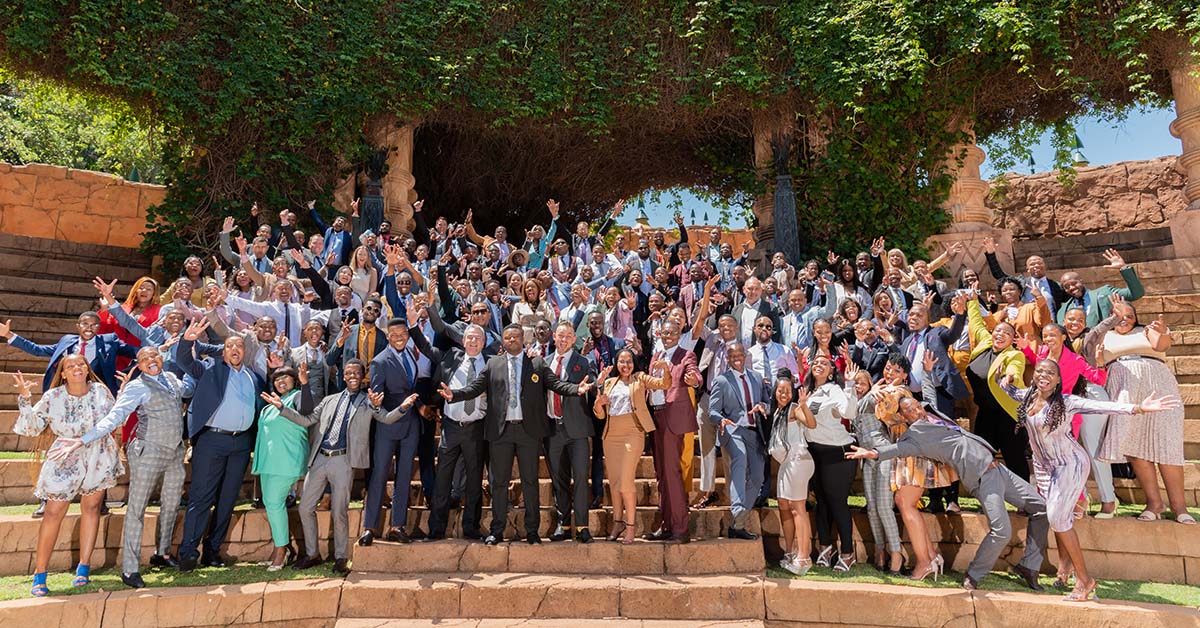 South Africa's Awards Gala Party was held at Sun City on the 30th of October 2021. Situated in South Africa's picturesque Northwest Province, Sun City is sprawled along the border of the Pilansberg National Park. Sun City is one of South Africa's best resorts and home to many thrilling activities with something for everyone to enjoy. The resort houses four internationally recognized hotels and is famous for hosting some of the most iconic events in South Africa, making it the perfect choice for the 2021 Awards Gala Party.
Over 100 entrepreneurs arrived on Friday, 29th October, and spent an informative day in an Owners Meeting, passing on valuable knowledge and networking. Top business owners, including Peter van den Berg, Kevin de Sousa, Grant Sherwood, Skipper Mphahlele, Davita Akaloo, Joseph Spies, Patrick Ilunga, Siphamandla Zuma, and Patrick Maloba shared their insights during their inspirational topic discussions. After an exciting day of meetings, a dinner was held at The Shabeen, a South African-styled restaurant that offers traditional local delicacies and entertainment.
The Awards Event commenced on Saturday afternoon, with almost 400 people in attendance. Everyone arrived looking glamorous and awards-show fancy. The scene was set, and there was an air of excitement and anticipation. Receiving recognition for your hard work and contribution in a room full of your peers is not only emotional but truly gratifying. There were many worthy nominees, but there could only be a few winners. The top performers picked up the following awards:
Most Consistent Owner of the Year: Patrick Ilunga
Driven by the people he works with, Patrick is determined to bring about change and growth in the lives of those in his organization.
Most Improved Owner of the Year: Kabelo Kekane
He has learnt valuable lessons during the pandemic about grit and determination and the will to succeed.
Comeback Owner of the Year: Lebo Nemalamangwa
She has learnt to be more strategic and is motivated to keep pushing to establish stability and afford the lifestyle of her dreams.
Rookie Owner of the Year: Blessing Dlalisa
A man with a goal vision who is determined to achieve great things. The greatest lesson for Blessing is that to achieve, one needs to keep teaching and helping others grow.
Owner of the Year: Skipper Mphahele
The man of the evening! A humble man who believes that his character and integrity set him apart. A man who believes that his work ethic has carried him through good and difficult times and who focuses on a team where he can duplicate his beliefs and work ethic. A man who has proved that no matter how humble your beginnings, big dreams are possible.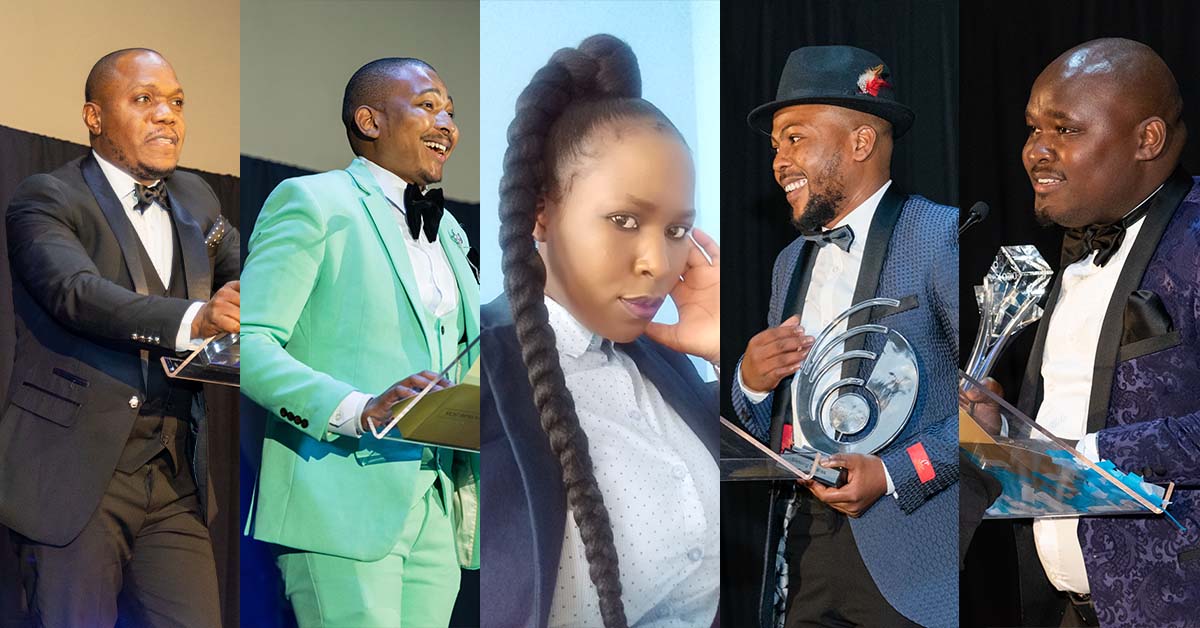 Over and above these awards, worthy recipients accepted 25 Brand Ambassador awards, nine President Club awards, five Recruiters awards along with a Business Partner of the Year, and 15 Two Million Rand, 10 Three Million Rand, and five Four Million Rand awards.
Unfortunately, due to travel restrictions, international guests could not travel and were definitely missed. The Chairman of Credico, Antoine Nohra, joined in live from Lebanon, and the President of Credico, Jesse Young, addressed the crowd remotely as well. Their speeches were, as always, inspirational, and the attendees were commended on their ability to continue to thrive during difficult times and encouraged to continue to do so. Difficult times often prepare ordinary people for an extraordinary destiny.
This prestigious awards event was hosted by Peter van den Berg, Kevin de Sousa, and Grant Sherwood. The guests were motivated by their speeches, and it was evident in the winner's acceptance speeches how these three men are great leaders and mentors and have influenced the lives of so many and empowered those hungry for success.
Special thanks are also extended to some of Credico South Africa's clients who attended the event. It was great to share success with them! We were so pleased that they were able to experience how important they are to our industry and what their support means to those individuals who work on their campaigns.
After honoring many successes, it was time to move on to the afterparty for a night of celebration – no one does it better than the South Africans! The afterparty was held in the King's Ballroom, which was beautifully decorated, and the room was soon filled with happy conversation, music, and delicious food.
The entertainment included a DJ and stilt walkers adding to the atmosphere and creating photo opportunities for the attendees. The surprise act for the evening was the vibrant Lady Zamar, a South African favorite who is a crowd pleaser and excellent performer. Lady Zamar was led into the room by stilt walkers, generating curiosity and great excitement once the crowd realized who the act for the evening was. The dance floor filled up within seconds, and everyone enjoyed the performance for the next hour. After her performance, the crowd was on a high. The DJ took over, and in true South African style, the dance floor remained packed for the balance of the evening.
These awards events are truly an opportunity to recognize the achievement and hard work of many and to set winners apart. It was evident that the winners for the evening have discovered what makes them unstoppable. They love what they do, have the mental toughness to win, and cultivate the right attitude. The event provides an opportunity for clients to witness the dynamism of our industry and for many of us to be motivated by the success and achievements of our peers.
We congratulate the worthy winners!