Striving ever forward to spearhead industry innovation, outsourced sales and marketing specialists Credico (USA) LLC has major plans for 2018. Instrumental in overseeing these ideas will be John Zavoyna, Credico's newly appointed Chief Operating Officer.
Credico (USA) LLC has named John Zavoyna as its Chief Operating Officer (COO). Bringing 30+ years of executive and C-level experience to the organization, Credico (USA) LLC is confident the move will successfully leverage its position as a leader in the outsourced sales and marketing sector.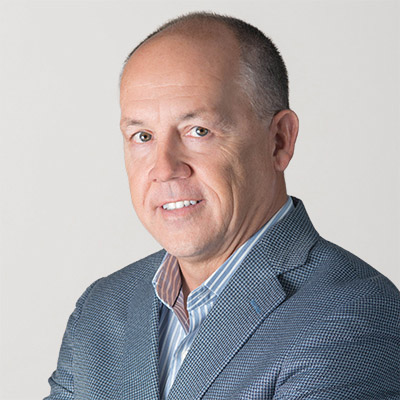 Leveraging Decades of Expertise
Originally from Baltimore, Mr. Zavoyna career has taken him across the USA, spending six years in Austin Texas heading up Dell Financial Services, a rapidly expanding financial services firm before becoming the Chief Executive Officer for a private equity owned Fintech company. Mr. Zavoyna then spent five years in Florida as a Chief Operating and Chief Commercial Officer for BFS Capital, a leading technology-based, small business-lending platform. In these executive roles, Mr. Zavoyna oversaw all aspects of strategic partnerships and banking relationships, including strategy, business development, pricing, negotiation, product development, marketing, and program execution.
Discussing the strengths he intends to bring to Credico, Mr. Zavoyna outlines that his experience has given him the ability to facilitate movement and business growth by looking at things from multiple angles. "My experience means I'm genuinely pretty good at asking the right questions. Whatever we're talking about at a given moment, I've probably seen before at some point over the course of my career."
Preparing for Credico's Growth
Mr. Zavoyna's appointment as COO promises further exciting developments for the organization, due to the shared belief that people are at the core of business success.
"In every organization I have been in, the most important aspect has been people. Every time I'm talking about our People in any form of correspondence, I always use capital P for emphasis and recognition of their contributions," notes Zavoyna. "To be successful in any industry, you need to go out and get the best people, motivate them, and retain them. You need to create an environment in which people can do the best possible job they can. If you can do that you're already ahead of the game."
Mr. Zavoyna states that Credico's investment in its people was a significant factor in his decision to join the firm "Throughout my career I've always been really big on the three Cs; communicate, collaborate and celebrate, and I've seen first-hand just how much Credico celebrates its people."
A Unique Perspective on the Company
Alongside a robust skill set and aligned values, Mr. Zavoyna brings with him a unique understanding, having experienced the customer side of Credico's operations after bringing in the organization to support both consumer-facing, and business to business sales while heading up projects in two of his previous companies.
"My perspective is an interesting one as I've been on both sides of the table," states Mr. Zavoyna. "What interested me was the opportunity to play a part in the direction the company is now going. At heart, I think one of my key strengths is strategy, and I was instantly plugged into the ideas and the potential."
Looking to the Future
Working closely with Credico's founder and president, Mr. Zavoyna is keen to make measured moves towards new avenues of growth and capitalize on the company's niche. While orchestrating the execution of these plans, the COO is eager to promote that he will be offering continued support across the organization.
"Hopefully what people will learn over time is that my door is always open to them," concludes Mr. Zavoyna. "I want their input; I'm looking for trends, ideas, suggestions. When you start to hear the same things over and over, that's what you target.  That's how you figure out what's important to people and to the continued success of the organization."