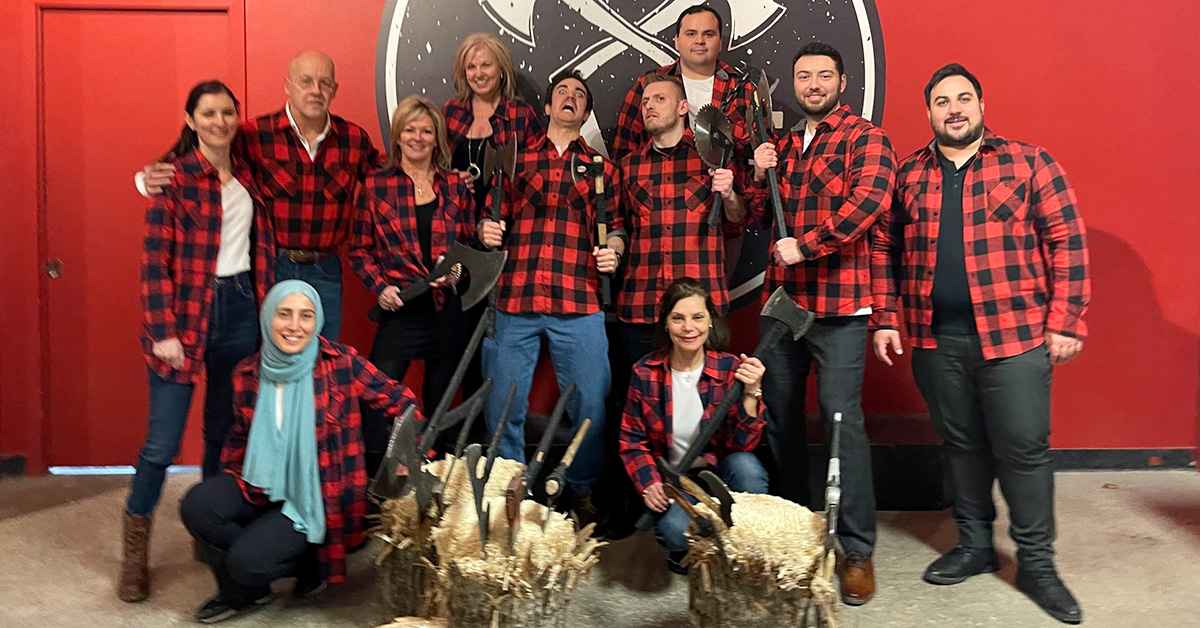 Credico's annual CanJam took place on January 24-26, 2023, in Montréal, Québec.
The Canadian arm of Credico met with our Chicago-based Client Services and Onboarding teams to review our results from 2022 and strategically plan for 2023. Throughout these three days, the teams held meetings at the Montréal headquarters to discuss various topics, including IT security innovations in the US and new onboarding process flow and compliance systems that may benefit the Canadian campaigns. As always, the group reviewed opportunities for continued growth in Canada while simultaneously strengthening and improving the current campaigns' performance and relationships.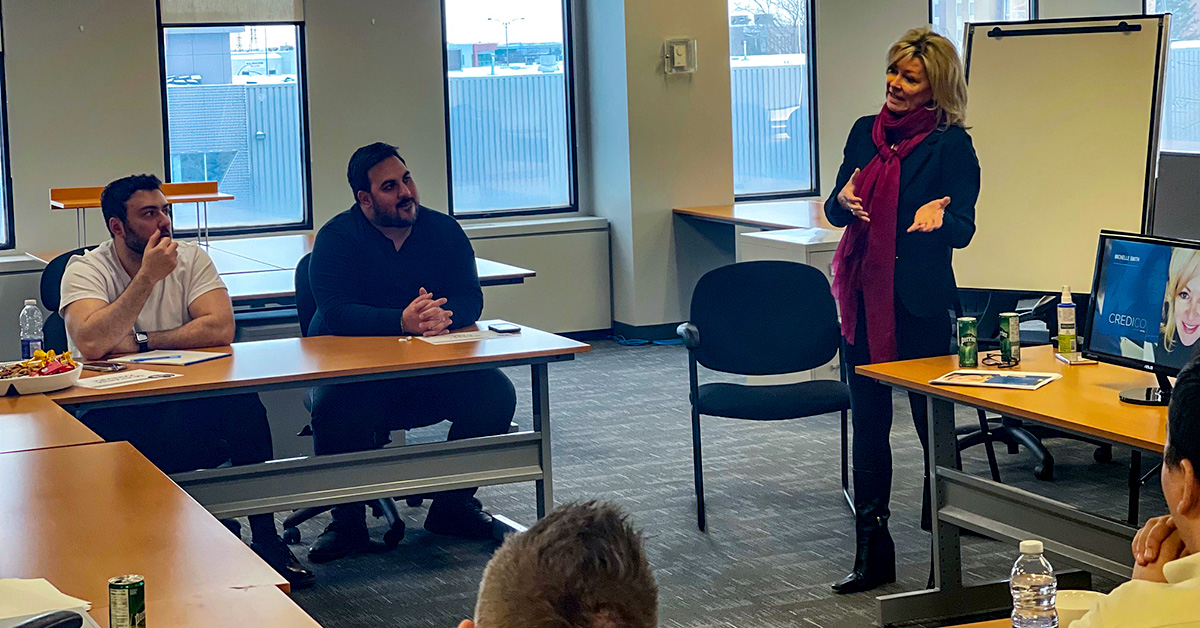 Within these discussions, multiple planning sessions were held to set solid plans and goals for the 2023 year. The US Client Services and Onboarding Team were also able to shadow the Canadian National Account Managers in their weekly store and ISO visits to gain an understanding of the campaign structures and communication flows compared to what's done in the US.
It was also a time for the team to socialize and get to know each other on a more personal level and celebrate!
We sharpened our skills with a team outing at Rage Axe Throwing to welcome everyone on our first day together. Dressed for the occasion in fabulously Canadian red plaid, the team gathered for a bit of competitive fun – after a safety briefing and a quick lesson on axe throwing basics, of course. Scores for each person were tallied based on two sets of five throws each. Amongst the full team participating, Mustapha Kabbara (Ontario NAM) had the best aim, scoring the highest and earning first place by honing in on the advice of knowledgeable staff members.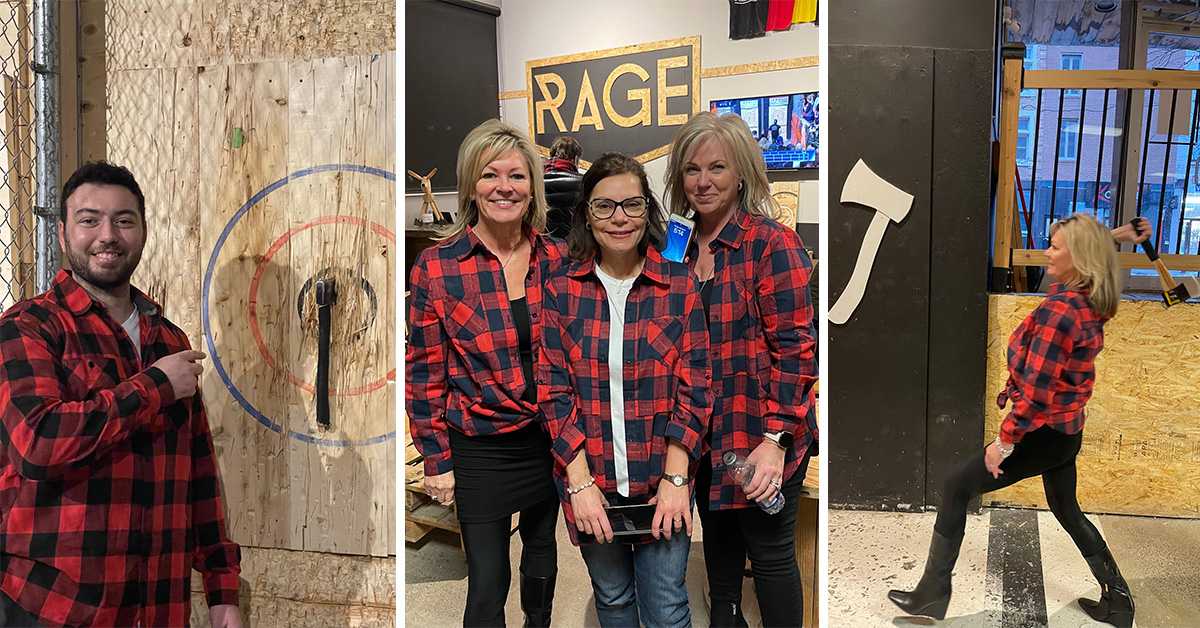 And what better way to top off a great day together than with the gastronomical delight of Mauvais Garçons? An amazing tapas restaurant in the Griffintown neighborhood, their chefs build a seasonal menu featuring local, market-fresh produce and homemade everything, from charcuterie to pasta. We'd love to return to enjoy the terrace in summer!
Later, we all sharpened our knives at Ateliers & Saveurs in Old Montréal for some cooking lessons. With the guidance of trained professional chefs, the team learned to cook a gourmet meal of beef sirloin with peppercorn and mushroom sauce. We also made a delicious bruschetta appetizer with grilled eggplant, fresh basil, and parmesan, with chocolate brownies in caramel sauce for dessert. From learning to sear an eggplant, make a puree, toast nuts, mince garlic, sear a steak, and plate a dish, the team enjoyed each other's company while learning more about each other's food preferences and personalities.

These annual CanJam sessions have proved invaluable both for us all to get to know each other more meaningfully and for the in-person, cross-functional discussions which lead to an explosion of great ideas. We're all looking forward to the next one in 2024!