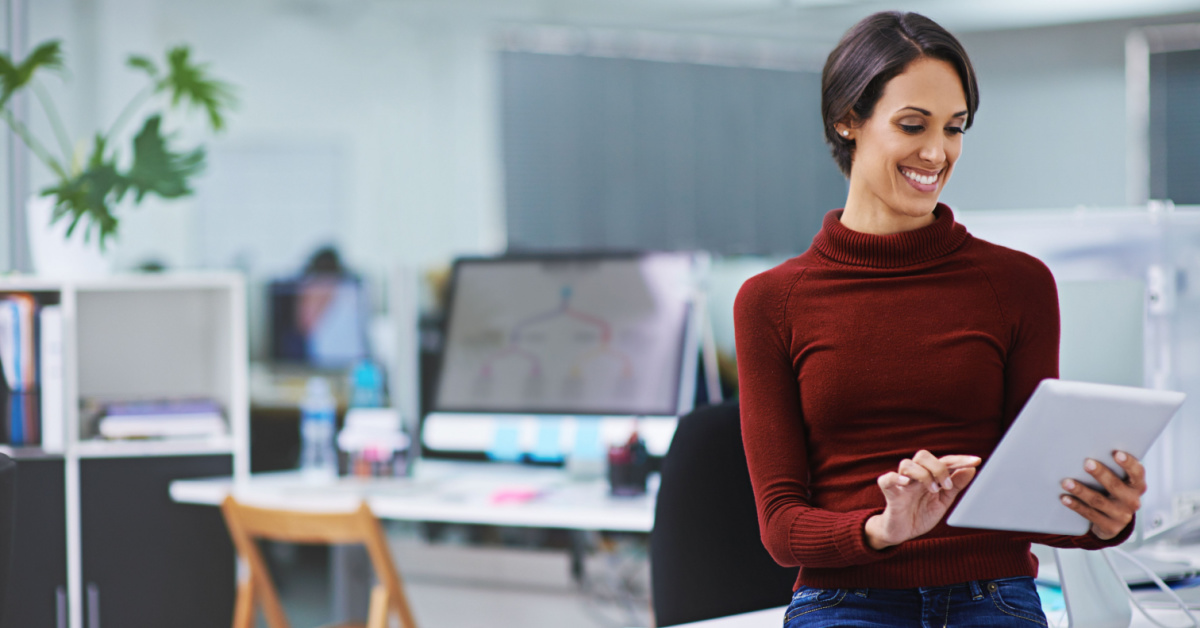 Every year millions of people ring in the new year with promises they've made in hopes of improving themselves and their lives. Saving money, working out, reading more, eating healthier, and spending time with family and friends are among people's top new year resolutions. This tradition dates back to 4,000 BCE and is customary among the young and the old. The new year's potential and optimism make these resolutions seem almost obligatory. The idea of starting anew and the chance of doing and being different, if not better, is hard to resist.
American author Melody Beattie said it best: "The new year stands before us, like a chapter in a book, waiting to be written. We can help write that story by setting goals."
Drafting the story of your new year and new you by setting goals applies to businesses and people. As a matter of fact, it is in every business's best interests to be intentional about the way it approaches every new year and that story. Evaluating the things that worked and being willing to make improvements and adjustments in those areas that didn't is the making of a beautifully written story for your new year.
Credico is no different. Every year, we take a mindful approach to our story. We are intentional about evaluating the year that was to have a better year ahead. It is essential to our team, partners, and every chapter of our story that we improve with time. That is why our goal for the 2023 calendar year is simple — we resolve to simplify. We recognize the power of simplicity. Since 1991, we've worked to simplify sales for Fortune 150. mid-market and nonprofit organizations. And for us, this goal is within reach.
To meet our sales and new year goals, we keep it simple. We understand and have cultivated the skills and experience it takes to sell to businesses. That's why our clients trust Credico to help them grow. For more than three decades, we have led the industry in building solid and lasting relationships that uplift and amplify brands. It is vital that customers know what our clients have to offer and how they can acquire it. Engaging customers directly is our secret sauce. It's simple, but it works and helps our clients reach the right audiences needed to grow.
We are guided by sentiments regarding the value of simplifying your life and work, such as the words of German-born American painter Hans Hoffman: "The ability to simplify means to eliminate the unnecessary so that the necessary may speak." In our work, we want the necessary to be heard and valued because we know first-hand that the bigger the company, the more complicated things can get. All of the moving parts that must be accounted for and considered every day can become overwhelming as a business grows – but they don't have to be.
The life of our work is our people. We have a long history of assisting our partners in achieving their objectives, and our global success was not accidental. With the incredibly talented individuals and procedures that set Credico apart, our success was always possible. That is why our goal to simplify is an external and internal plan.
We continue to simplify how we help our clients maximize their growth efforts and ROI as we seek to simplify and reduce the complex work tasks for our dynamic teams. We are streamlining processes that help us manage our core deliverables and manage capacity. We are eliminating unnecessary handoffs. We continue to empower our talented teams to act on new ideas that improve our services.
According to CEOpedia, work simplification increases efficiency (cost savings) by reducing the number of tasks an employee must perform. Therefore, planned tasks should be simple, repetitive, and standardized. When we simplify our projects, our people shine. The less complicated the task, we can preserve our culture and achieve high productivity and customer satisfaction.
Credico's mission extends beyond its global presence and sales figures. In whatever we do, we know it's essential to have a solid moral compass. We are guided by our values. Not only do our principles influence who we are today, but also who we will be in 2023 and beyond.
This year, we will work together, make a difference, embrace change, treat others well, and remain committed to connecting companies looking to grow with new customers. It's as simple as that.