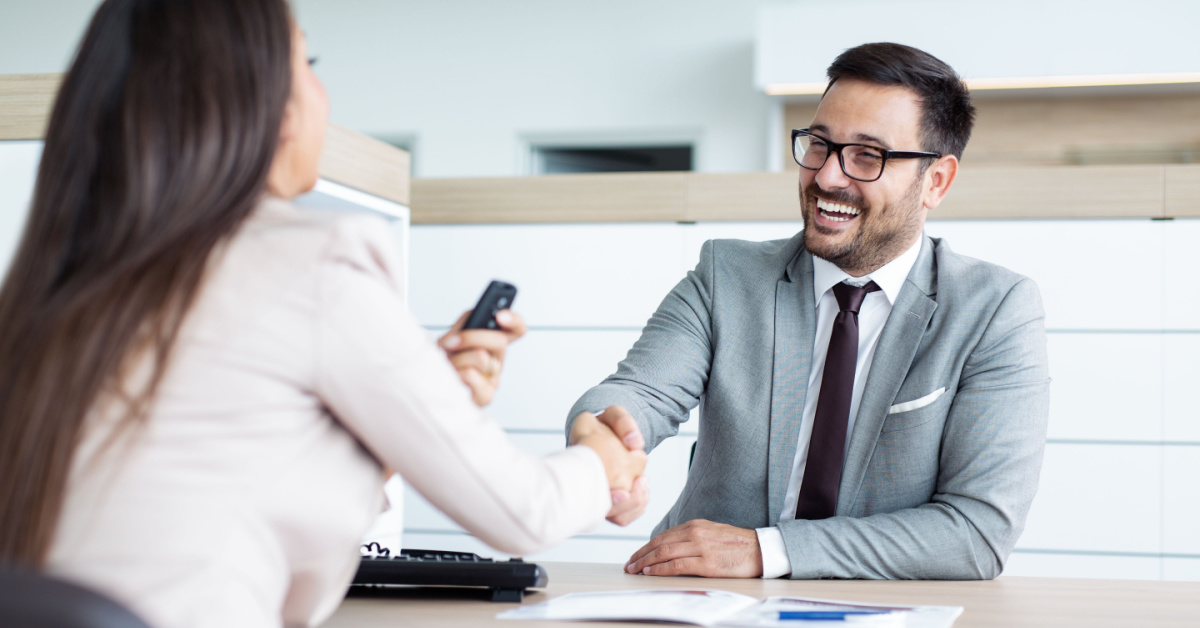 It's easier said than done to sell. Even the easiest sale to the most likely customers can go wrong for the best salesperson for various reasons. In today's digital environment, the likelihood of a transaction happening is low if a salesperson can't establish a connection with their potential buyer. And even if it does happen, without rapport, it is unlikely that the consumer will be inclined to do business with that company in the future.
That's because 90% of Americans use customer service as a factor in deciding whether or not to do business with a company, a HubSpot study has shown. Plus, 89% of consumers are more likely to make another purchase after a positive customer service experience! Additionally, 63% of consumers expect businesses to know their unique needs and expectations, and 76% of B2B buyers expect the same, according to the 4th edition of the State of the Connected Customer Salesforce report.
Good vibes, compatibility, and rapport—all of those adjectives describe the connection between a client and a salesperson. That togetherness is how sales are made and how brands are sustained. This understanding between the client and salesperson makes or breaks a sale every time. As a matter of fact, it's the best marketing strategy there is. It's true! Rapport is the X-factor in marketing; it outshines and outsells any sales strategy that can be adopted and executed by even the best of the best sales representatives.
That's true in part because human interaction during a sales transaction is no longer the norm. In today's digital market, consumers can choose whether to engage online or in person. It's literally a live salesperson versus a machine. Therefore, businesses must train their sales teams to compete against the computer for every sale with their best weapon — emotions.
If businesses want to "maximize customer value," according to a Harvard Business Review research article on the customer experience, it has "to move beyond mere customer satisfaction and connect with customers at an emotional level — tapping into their fundamental motivations and fulfilling their deep, often unspoken emotional needs." According to that 2019 Harvard Business Review research study, customers who are "emotionally connected" with a brand are 52% more valuable than those who are just "highly satisfied."
This form of connection through emotional marketing allows for a sense of brand intimacy between a company and its clients. Here are four ways any sales team can apply this camaraderie to their sales approach to strengthen their customer service, increase brand awareness, and increase sales.
#1. Don't push products; solve problems
No one likes a pushy salesperson. However, customers who engage in in-person sales transactions have a need, and that need is not to meet a sales goal. 27% of salespeople believe selling has become more focused on solutions instead of pitching products, according to HubSpot Blog Research, which is good.
#2. Be sincere
There is a well-known quote about sincerity from American politician and newspaper publisher William Allen White. He said, "We are apt to say that money talks, but it speaks a broken, poverty-stricken language. Hearts talk better, clearer, and with wider intelligence." And it's so true. If money could talk, what would it say? Money is the bottom line in sales. However, it's critical that our need for it doesn't compromise our capacity to be true and honest.
#3. Listen because you care, not because you want to make a sale
Listening is an important skill to have whether or not you're in sales. Listening and being an active listener is key to the success of any relationship, especially one where there is money involved. In sales, listening builds trust, and trust builds rapport. Customers want to be heard; when they feel heard, they feel comfortable and connected.
#4. Know your customer base
We all know that run-of-the-mill sales pitches are lackluster and do not guarantee a sale. So it's in your best interest to wow your client with a customized experience! How you communicate with your clients is important because while your product can be one-size fits all, it doesn't mean your spiel has to be. As a matter of fact, 26% of sales reps believe personalization became more crucial in 2022, according to HubSpot Blog Research.
Hitting it off with prospective clients for every sale can take time for your team to learn, but it's important to apply this knowledge sooner rather than later. The incentive is that "acquiring a new customer is anywhere from 5 to 25 times more expensive than retaining an existing one," according to The Value of Keeping the Right Customers from the Harvard Business Review. Businesses that invest in emotionally intelligent sales staff benefit from a stronger brand image and increased revenue. According to that same HBR article, "increasing customer retention rates by 5% increases profits by 25% to 95%." That's right! The better your sales teams are at building rapport, the more money your business can make.
So if you're interested in both acquiring new customers and keeping the ones you have, take this opportunity to re-examine your sales team's approach. Focus on fostering relationships with the right customers who see the value you provide, and you're sure to hit it off from the start.