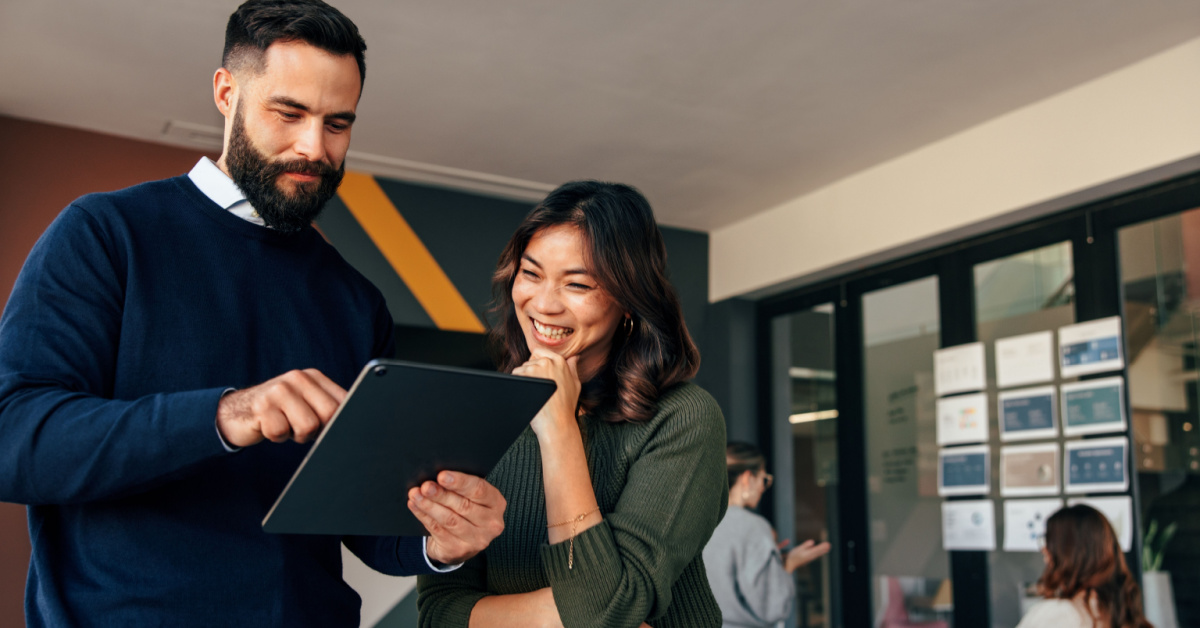 With many organizations turning to outsourced sales solutions, the real question is, do they know what to look for? It takes experience and skill to recognize a solid outsourced sales force. There are several things to consider when choosing to hire an outsourced sales solution, including what you hope to gain from this team and what sets a good sales team apart from the bad.
Customer loyalty is the ultimate goal of every company. However, it takes a competent salesperson, or persons, to deliver this vital part of your business and customer relationship. This means your business has to have a well-rounded sales cycle, which consists of four essential actions:
Prospecting
This is the first step in any sales process when a potential customer is identified as a genuinely-interested prospective client versus a "suspect" who will never convert. By speaking to customers where they are and demonstrating that you understand their problem, your sales team can next present your product or service as the solution.
Qualifying
By asking effective qualifying questions, it can be established whether a prospect has a genuine need for the product or service in question, how likely it is that they will purchase it, and what obstacles might stand in the way of them becoming a customer.
Proposal
Not to be confused with a sales quote, this is where your sales team demonstrates how your product or service will solve a customer's problem. While a proposal does often include an itemized list of the cost, services, products, and any charges like shipping or installation, the proposal is the presentation of your goods or service.
Sale
The sale is when your representative illustrates to the prospect what your business has to offer – this is the "ask" or "close." The end result is a mutually beneficial agreement between your business and your prospect.
While each state of the sales process appears to be straightforward, businesses must realize that they all depend on careful planning, prompt execution, compassion, and expert knowledge. Unfortunately, this is a significant obstacle to some companies looking to grow.
That's why an outsourced sales team is an ideal sales and growth solution. There are so many sales advantages to outsourcing your sales team. For example, the cost of managing and staffing the sales team, including manager and representative wages, is reduced by outsourcing sales. However, this isn't a decision to be made lightly. Businesses should address their immediate difficulties and question what they need to advance their company. Would they profit, for instance, from having access to lead generation tools, additional people for breaking into new markets, or overcoming technological challenges?
Once your business has identified those sales and growth gaps and whether an outsourced sales team suits your needs, here's what to look for when identifying a top-notch outsourced sales team.
During the prospect stage, a strong sales team cultivates enduring relationships with clients, leading to brand loyalty. A prospect who has made a financial transaction with your company in exchange for your good or service is known as a client. Prospects are turned into clients (and repeat clients) only by a top-notch sales staff.
When qualifying a prospect, a salesperson evaluates a prospect to assess whether a sale will likely be reached and whether a prospect is a good, qualified lead. A quality sales team will ask essential questions that respect the prospective clients' time and to preserve your brand's reputation.
During the proposal is when a quality outsourced sales team shines. When you have an excellent outsourced sales team, their pitch isn't your average song-and-dance routine. No! It is more than sales talk – expert sales teams present the value of a good or service in a prospect's daily life. They show them how beneficial your product is and why they can't live without it. A good proposal, and proposer, will identify a need or issue and then demonstrate how the proposed solution would address that need.
And finally, it's time to close the deal during the sales stage. Many sales teams fumble the ball here, but a superior sales representative wouldn't. Instead, they create a sense of urgency or may offer an alternative payment option or even an incentive. A good sales representative understands the sales stage is bigger than a purchase. The sale is not complete until they've converted the prospect into a customer.
Businesses wanting to scale in 2023 could benefit significantly from securing an outsourced sales partnership. Considering the cost to build and execute software to support additional sales activities can be a hefty expense, especially if a business were to try out a new market or product line, it can be a huge risk for any business to take on in-house. Companies wanting to avoid uncertainty can turn to Credico for their B2B sales, B2C sales, retail customer acquisition, event marketing, and digital needs.
At Credico, we understand it takes skill and experience to sell to market your business. Building strong, enduring partnerships that enhance your brand is our area of expertise. And we make it easy. We help our clients expand their sales without expanding a sales department. When you work with us, we equip your outsourced sales team with the right tools to help your business grow. From the very first day you work with Credico, you will see the benefits of investing in a top-notch outsourced sales team.