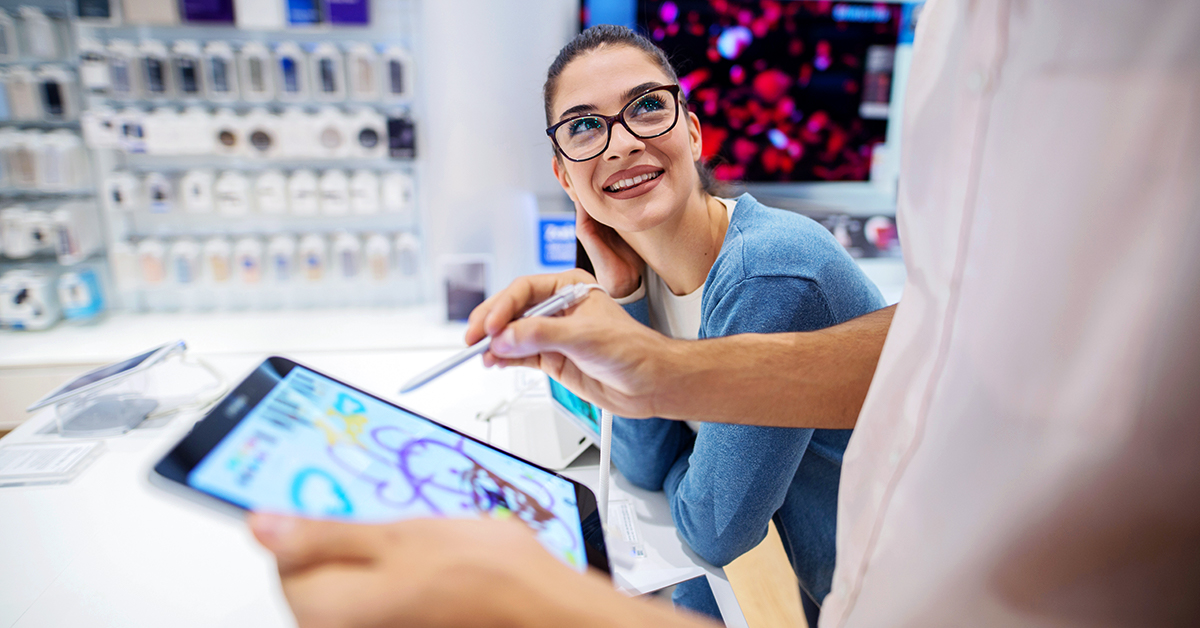 In-store demos go further than offering bite-size samples in 2021 and can boost same-day sales by 475 percent according to a study by PromoWorks. Credico asks: can businesses afford to overlook a multi-channel strategy that includes in-store marketing?
All marketing initiatives center around acquiring new customers and forging lasting relationships. And Credico (USA) LLC understands there are many ways to achieve success in marketing. However, the organization is confident few marketing strategies allow brands to effectively target and engage with prospective customers as in-store demonstrations and on-site promotions. Traditionally, in-store demonstrations had been limited to handing out samples of a product to consumers hoping that they will purchase said product. But nowadays, the capabilities are much more. Brand ambassadors are armed with product knowledge and technology to efficiently take care of customer service and customer acquisition actions. The key to modern brand ambassadors' success is their ability to implement a consultative approach. Credico has a track record of proven results by acting as a brokerage between clients and Independent Sales Offices, providing first-class experiences and services to customers across the nation. Credico has helped many clients perfect their multi-channel strategy execution, including digital marketing, telesales, and face-to-face marketing strategies.
Credico invites brands to explore these three benefits of bringing in the experts to execute in-store demonstrations or product sampling to increase sales in 2021:
Raise Brand Profile
In-store demonstrations are a perfect channel for businesses to create awareness of a product or service. Successful brand ambassadors can help consumers discover your product and understand your company's USP (unique selling proposition). An on-site ambassador can answer questions and guide your new customers through the sign-up process. The ease of transaction will keep customer satisfaction levels high, and this positive experience is more likely to lead to new business referrals.
Did you know Forbes reported that a satisfied customer will happily spend 17 percent more with a brand?
Boost Sales
PromoWorks also directed another independent research study that lays out a fresh framework for the ongoing assessment of in-store sampling. The survey, R.I.S.E. (Report on In-store Sampling Effectiveness), determined that in-store demonstrations have the power to increase same-day sales by an average of 475 percent. Likewise, products from extended product lines have produced impressive results – the study showed a 919 percent sales lift for the line extension product sampled on in-store demo day. In 2021, there aren't many brands that could afford to miss out on that level of benefit from add-on sales.
Gain Immediate Consumer Insight
New-to-market brands and businesses launching new products should partake in consumer testing to minimize risk. However, the real indicator of success is when a customer has a product in-hand and chooses to purchase. Credico has found their clients benefit from real-time feedback received during on-site promotions. This data is collated by highly trained ambassadors and can be presented daily if required.
By sourcing the insights behind challenging the value, price position, gender and age demographics, and, importantly, reasons for non-conversions, brands can gain an unparalleled advantage by implementing this data when developing or modifying marketing strategies and future product development.
Credico can showcase case studies of brands achieving success through in-store demos. Contact us for more information.