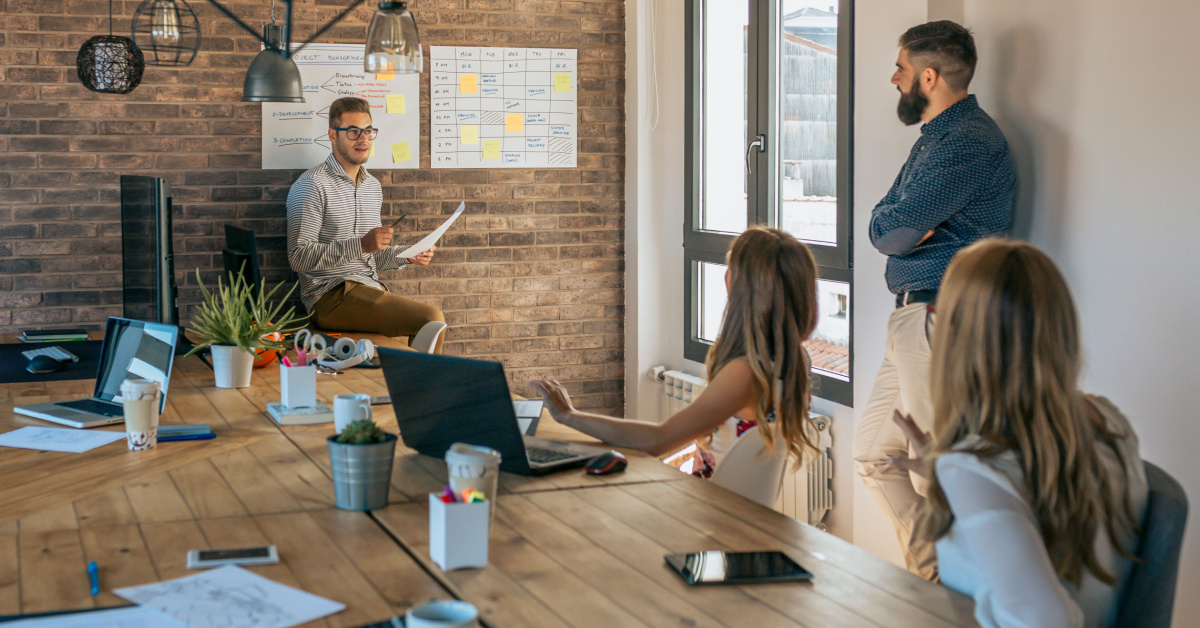 In the northern hemisphere, it's that time of the year again when schools have reopened and summer vacations are over. The weather is changing, and it's time to return to reality. With the end of the summer, for sales professionals, sales are down, and the momentum you once had at the beginning of the year and warm, sun-shinning weather is down, too. It takes work to navigate through the post-summer sales slump. Even experienced sales professionals can feel the impact of the slump. However, knowing how to chart your course during this season in sales separates exceptional sales professionals from the rest.
The post-summer sales slump occurs for many reasons, like a sluggish economy, seasonal trends such as the end of summer, and the product lifecycle. This can be a huge issue in some regions of the world and businesses, particularly in industries such as tourism or travel. That is why sales professionals must understand and prepare for this reality, as it is half the battle to sustain oneself. Sales equals money; to earn money, a sales professional needs to make sales. So, how can they stay afloat during this time of year? Below are some of the best practices we have implemented into our sales strategy for decades.
#1. Engage your consumer
During a sales slump, brands should focus on building momentum and implementing engaging marketing methods to keep consumers interested. To get sales back on track, brands must actively meet consumer needs and capitalize on their interests. Sales representatives should learn about consumer preferences, even during slow periods. This is why we believe in face-to-face sales as a strategy during sales slumps.
#2. Leave your desk
Speaking of sales reps going out and learning about what the consumer prefers. Sales representatives must step away from their desks and get into the fields, stores, and other locations where customers frequent. While technology is useful, nothing can replace the value of face-to-face conversations with clients. There are no intermediaries or distractions – just the sales rep and the customer.
#3. Review your leads
Even though a lead didn't end in a sale, you should still follow up. In sales, timing is every time. Maybe they didn't need your product when you first connected with them. Or, the decision maker wasn't available to give the green light on the sale. During the slow seasons, reviewing your leads and reconnecting with your customers is a great time. You never know what can happen when you reach out again that one last time.
#4. Take a break
Taking adequate rest is the best way to enhance productivity. When we are burdened with worries, the stress takes over and can have a counterproductive effect. Surprisingly, a recent study shows that 41% of workers have recognized that stress adversely affects their productivity. Sales is a high-energy industry with great rewards, but it can also be quite stressful. Navigating a sales slump can be even more stressful. It might help to take several walk breaks throughout the day, practice mindfulness, or take a few days off to clear your mind and get back into the race with a fresh perspective. This could be what you need to make it over the finish line.
#5. Get organized
Slow periods can be beneficial for sales. The sales industry is fast-paced and often chaotic, leading to disorganization. When sales are booming, the focus is on making as many sales as possible rather than staying organized. However, it's an opportune time to catch up and get organized during slow periods. It's like a post-summer cleaning, where you can tidy up and prepare for the next busy season.
As innovative global leaders in outsourced sales, we provide large B2B and B2C companies with the highest quality direct sales solutions during sales slumps or surges. If you need help powering through the lulls, contact Credico today.