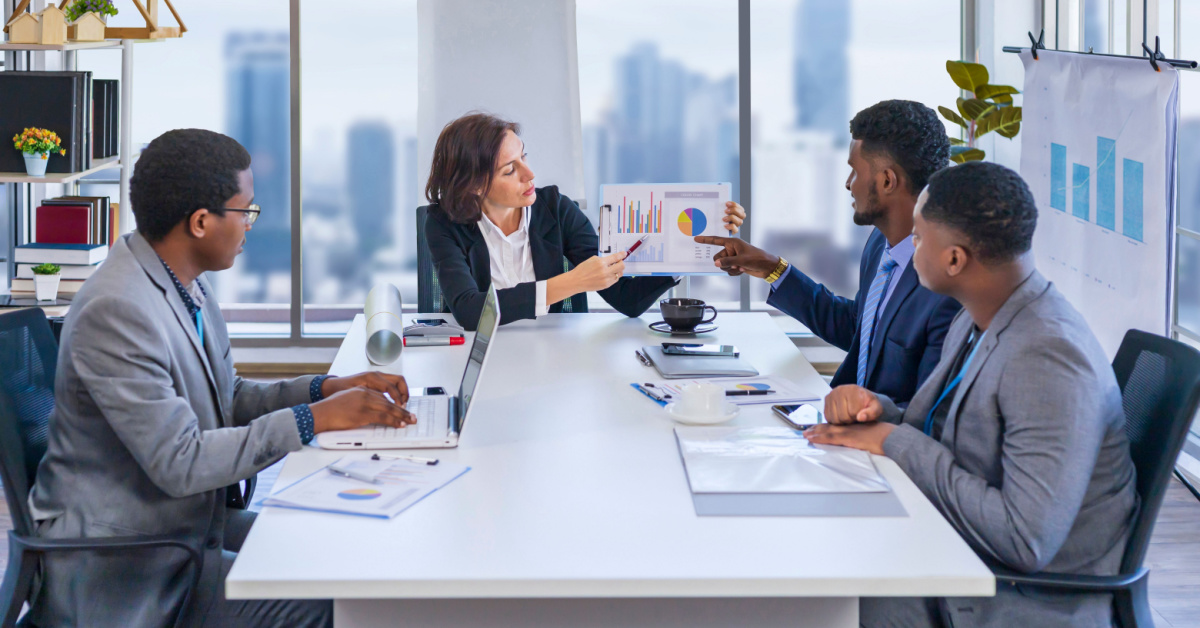 Trends come and go. But part of the beauty of trends is that they cause you to think. Trends allow for creativity, provide businesses a chance to reassess their processes, and help them decide how to change and grow. And while there are many ways you might define the word "trend," there are two that stand out: 1. to tend to take a particular direction; or 2. to be currently popular. These definitions best explain the juxtaposition of trends, especially business or sales trends. In sales, the direction is clear, and popular "directions" tend to crystallize into new business standards. 
In today's business climate, with so many changes happening, both good and bad, it's hard to know which trends are worth considering. Every year there seems to be something new to adopt, adjust, or advertise, which makes it hard to determine which trends are worth ignoring and which are worth exploring. 
At Credico, we've seen many business trends come and go over the last thirty-plus years. Sometimes there are so many changes that it's difficult to distinguish between the new industry standard and the newest trend. But when it comes to sales and trends, we've learned to recognize what's worth investing in and what's not. That said, here are four sales trends every business needs to know because of their impact on the future and your bottom line today. 
#1. Remote & Hybrid Work
The pandemic disrupted a lot of what was the norm for businesses worldwide. It was a time to reprioritize what was most important but also an opportunity to come together to get the job done. What came of that was a drastic increase in remote work. Thanks to technology, teleworking was possible during the most uncertain time many businesses and employees had ever experienced. Many businesses continued to allow for remote work even after restrictions were lifted, while others offered a compromise with a hybrid work pattern. Either way, both work schedules are growing in popularity and moving in the direction of becoming business standards. According to FlexJobs' Career Pulse 2022 Survey, nearly eighty-four percent of working professionals believe that having a remote or hybrid job would make them happier overall, and one-third of them are explicitly looking for a hybrid work schedule arrangement. 
#2. Value-Based Sales
This sales trend is a must-know for all businesses. In a world where there is so much competition, both online and in-person, it is important to have a sales strategy that focuses on the customer. HubSpot defines value-based selling as an approach that focuses on benefitting the customer throughout the sales process. Sales reps focus on taking a consultative approach to provide value to the customer, so the sales decision is made based on the potential value the product can provide. Customers today have options and are well-informed. Businesses must therefore offer customers value to generate revenue if they are to succeed and compete. 
#3. Meaningful Automation
The International Society of Automation defines automation as "the technique of making an apparatus, a process, or a system operate automatically." According to a 2015 McKinsey & Company article, Four fundamentals of workplace automation, "45% of work activities could be automated using already demonstrated technology." With the rise of Artificial Intelligence or AI, many of the jobs we've known may not exist for the next generation (or even this one). This fear of the machine is a real threat to some industries that were once foolproof in some way. That's why it is critical to shift from this fear and use that energy to think of creative ways to have more meaningful work to substitute for the job that is being automated. Meaningful work adds value to the business and employees alike. Minimizing human input with automation can be seen as an opportunity to make a deeper connection with your work, as well as within an organization that offers a sense of belonging, purpose, and community. Meaningful automation is a trend that, because of our investment in and codependency on technology, is something worth exploring.  
#4. Outsourcing Sales Function
Sales is a key player in the growth of any business. However, nothing can increase sales, growth, and bottom line like having a third-party vendor take over a business's end-to-end sales process. Selling to businesses demands knowledge and experience. Credico specializes in developing strong, long-lasting partnerships that advance your business, which is why our clients come to us for help. The results of outsourcing are seen right away by the companies that do so. With goals, guidelines, and product knowledge at the ready, our outsourced sales force is prepared to get things done. With technology at their disposal, sales representatives can receive campaign updates, sign new customers, and authorize contracts in real-time. Using a third-party company for your sales is a trend that is becoming an industry standard because it works.