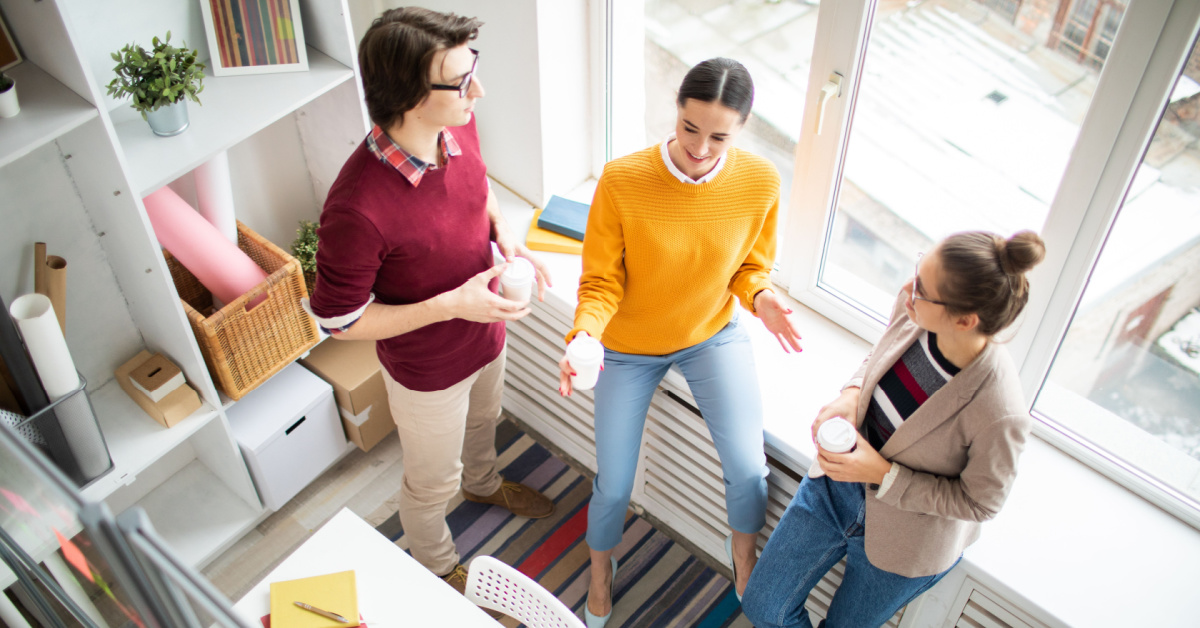 The concept of "outsourced sales" may be an unfamiliar term for some business owners who are unsure of its meaning and have not yet experienced the benefits of this strategic sales approach. However, outsourced sales is a great way to expand your sales, grow your business, and so much more.
In the United Kingdom, businesses are turning to outsourced sales and do so for a variety of reasons. According to Cybercrew, in 2020, 10% of companies in the UK outsourced their marketing, and almost a third of UK businesses expected to outsource more. Cybercrew's findings revealed that UK businesses have two primary motivations for outsourcing. Half of the surveyed companies said they were looking to reduce costs to transform their operations, while the other half sought to improve the quality of services they provided through outsourcing.
Outsourced sales is defined as a sales team of individuals who work for a third-party company that specializes in providing sales services to clients. This team operates outside the client company and is responsible for all aspects of the sales process. The client company pays the outsourcing agency for the sales team's services. While a cost is associated with the hired outsourced sales team, the cost does not outweigh the advantages of hiring an outsourced sales team.
Below, we've listed why outsourcing your sales team is beneficial and a strategic business move.
Outsourcing is Cost-Effective
Hiring an outsourced marketing firm is less expensive than hiring a full-time in-house marketing person. Many firms work on a 'no win = no fee basis, meaning you won't pay until your goals are met and results are delivered. The cost-benefit analysis of outsourced vs. in-house sales will depend on each company's specific needs and goals, including the size of your company, the complexity of your sales process, and your desired level of expertise and specialization. 22% of UK businesses state that contracting third parties is cheaper in the long run.
Outsourcing Leverages a Broader Skill Set
A team of marketing professionals typically has a more diverse skill set than a single marketing employee. Too often, business owners and management wear too many hats. Hire a marketing department so the rest of your team can focus on their primary jobs. A YouGov study asked UK businesses why they outsource services to a third party. Almost half (48%) said that outsourcing was a way to overcome the challenge of accessing qualified and skilled staff that could do the job internally. In comparison, 30% believe outsourced personnel delivers better results.
It can take years to develop the expertise needed to market a business. In a field that is always evolving and trending, companies looking to grow need experts in this field and marketing professionals who fully understand the industry. By outsourcing, businesses ensure they are collaborating with the best talent with the level of expertise you need.
Outsources Increases Scalability
A team of outsourced marketing professionals can help a business manage an increased workload. Whether you have an existing team or not, preparing your team for implementing a marketing strategy starts with having enough people with the right talent. As your business grows, your staff should grow along with it. Outsourcing your sales team can help make your business's growth journey both sustainable and profitable.
Outsourcing Helps Eliminate Turnover
Entry-level marketing personnel typically stay with a company for 1-3 years before looking for another position. Businesses who outsource can use that company for as long as you choose to outsource to them and therefore eliminate turnover.
The main advantage of outsourcing sales is the reduction of financial risks associated with an in-house sales team. For businesses wanting to expand sales in new markets or seeking to acquire new customers, outsourcing is the most cost-effective and efficient solution.