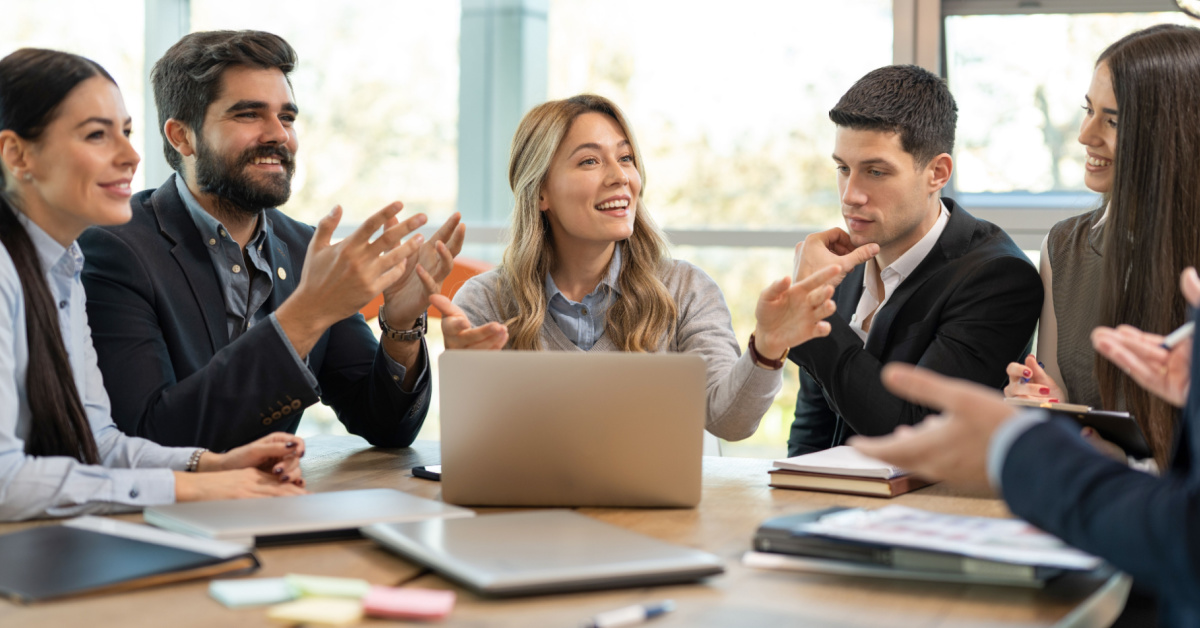 Ryan Kahn, career coach and founder of The Hired Group, advised business owners to "master your strengths, outsource your weaknesses." This means businesses can save time and money by focusing on what they do best and outsourcing to augment their weaker areas. That's why Credico strongly recommends outsourcing as a smart decision for businesses seeking to maximize their time and strengths. According to CyberCrew's statistics on outsourcing in the UK, 67% of startups in the country choose to outsource at least a portion of their workforce. In 2020, 10% of UK businesses outsourced their marketing, and a third of those companies anticipated outsourcing even more.
Credico provides outsourced sales and marketing to businesses in Canada, South Africa, the United Kingdom, and the United States for two reasons — to save businesses time and money. Credico has been streamlining outsourced sales for Fortune 150, mid-market, and nonprofit organizations for over three decades. By outsourcing via Credico's network of independent sales offices, your company can quickly fill any gaps when needed. We believe outsourcing can provide businesses access to expertise and technology they may not have in-house, allowing them to optimize their sales efforts and minimize associated risks.
Credico's risk minimization techniques guide our approach to outsourcing sales teams for our clients. We specialize in minimizing risk for our clients, ensuring each one achieves its desired results. Our thorough evaluation of potential consumer risks speaks to our commitment to saving time and resources for the clients who work with us – and we have more than three decades of experience doing just that. Addressing these concerns will significantly increase the likelihood of consumers completing their purchases, resulting in highly satisfied clients due to the quality leads and sales volume you will achieve. Addressing these concerns promptly and effectively will help ensure the success of your business.
Companies can enjoy multiple benefits by outsourcing their sales to Credico. This move can help them economize on the expense of recruiting and training an in-house sales team, including salaries, benefits, and office space. Additionally, outsourcing your sales team lets your company promptly adjust to its sales volume fluctuations, making it an ideal option for high-growth enterprises. Credico also leverages their expertise in face-to-face interactions and innovative technological tools to establish strong customer relationships and boost impact.
According to a 2020 McKinsey & Company report, just 16% of B2B sales departments in the UK have a team that interacts with customers in person. This percentage could be higher if businesses recognized the importance of having an in-person sales team for their success.
At Credico, we focus on developing strong and enduring connections with our clients to enhance their brand's reputation and increase its visibility through face-to-face sales. It's part of our omnichannel sales technique that we believe in and makes us unique. We leverage our face-to-face sales teams to meet established sales targets, introduce new products, expand into new markets, and boost profits for our clients by engaging in in-person direct sales to reach customers and close deals. Our secret weapon in business is that we employ a face-to-face sales strategy that involves having a professional presence in relevant retail stores. By interacting with potential customers when they are in a buying mood, we are able to increase overall sales through this retail channel. Although the sales industry is changing, face-to-face sales teams are still highly effective in increasing sales and closing deals. In fact, this field boasts some of the highest quota-attaining percentages.
Outsourcing and face-to-face interactions offer numerous advantages for businesses. Outsourcing allows companies to concentrate on their core competencies as face-to-face sales teams serve as your brand ambassadors, highlighting the strengths of your business. This is a significant advantage, particularly in today's fast-paced digital world, where time is a valuable commodity and distractions are abundant. Stop wasting time and resources – choose Credico and achieve your business sales goals today.