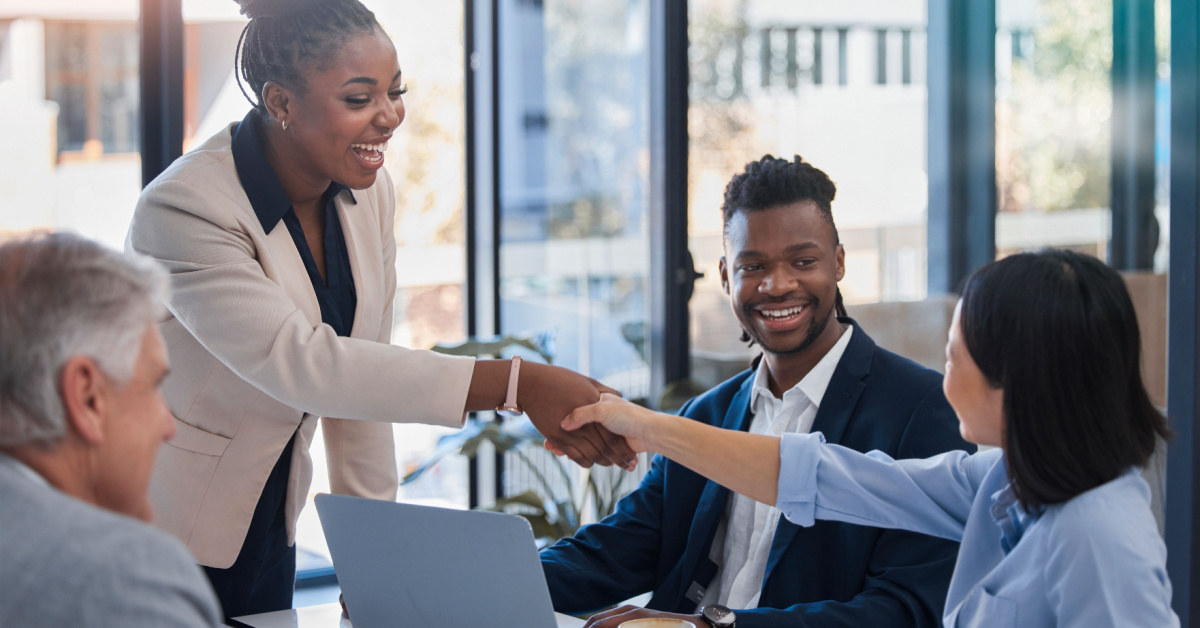 Sales between businesses are booming in the United Kingdom. The UK was dubbed "B2B Nation" by the Business Intelligence Group due to its substantial impact on the B2B market internationally. A 2019 research study by B2B Marketing, an industry marketing resource founded in 2004, estimated that nearly "40% of UK companies derive all/ majority of their income from B2B activity, and a further 42% are blended businesses, with some of their income from B2B." This means B2B B2B accounts for £1.7 trillion (44%) of the UK's business turnover and £21.78 billion in corporate tax.
Because this sector generates such a large amount of revenue, technology is crucial for B2B sales teams. Investopedia defines Business-to-Business as a transaction between businesses or business conducted between companies rather than between a company and an individual consumer. For example, in a transaction between a manufacturer and a wholesaler (versus a wholesaler and a retailer), sales technology is essential to maintain organization and flow because most of these sales occur in the supply chain, where a company buys raw materials from another company that are then used to produce goods.
Businesses that want to succeed and set their sales teams up for success invest in sales technology. Sales technology aims to help and improve the productivity of a business's sales teams through applications and tools. And it's broader than you might think! While it would be convenient to wrap all your sales functionality into a single app or piece of software, you'll likely find that your business needs an interconnected set of tools working in tandem to achieve the broadest range of goals. Here are a few examples of sales technology and how these technical methods and processes can positively influence sales and performance.
Data
Businesses need data, and technology can help gather and organize it in a way that provides insights into your business. Data is fundamental to marketing to your audience, the target demographic for your products. Companies that use data analytics can help their sales teams manage this stage of the sales process by assisting them in understanding current and potential customers, their shopping habits, pain points, shopping needs, and other requirements.
Customer Relationship Management  (CRM)
A B2B customer resource management tool, commonly known as CRM, refers to the systems, technologies, strategies, and processes that help B2B companies manage their relationships with existing and potential customers. When businesses use a B2B CRM system, it is integrated into every stage of the sales process helping your sales teams to monitor every opportunity to convert a potential customer.
Social Media
According to Zippia, 95% of B2B companies use social media. Therefore, if your business is not using these incredible platforms, you're missing out on the social conversations and opportunities to engage with and meet your customers during regular business hours and even after you've closed for the day. Businesses are leveraging social networks to impact their bottom line, a phenomenon no one was likely to have predicted back in the early message-board days.
The Cloud
In 2018, Forbes predicted 77% of businesses would have at least one application or a portion of their business computing infrastructure in the cloud. B2B cloud services integrate nearly every aspect of your sales process. From connecting, working together, managing partner relations, and more, the cloud ensures your business can scale with ease.
Omnichannel Approach
Credico supports the use of an omnichannel sales method. It is effective for B2B sales because it provides a variety of ways to interact with clients, whether in person, over the phone, or online. According to the McKinsey 2021 B2B Pulse report, eight in ten B2B decision makers say that omnichannel is more effective than traditional methods.
Investing in sales technology is a win-win for your sales teams and the success of your business-to-business sales goals. Credico has partnered with businesses since 1991, wanting to boost and simplify their sales in an ever-changing market. We know the value of sales technologies, so we combine face-to-face encounters with innovative technology applications to strengthen client relationships and increase impact. We strive to provide only the best results for every customer we are privileged to work with, regardless of the industry or challenge.