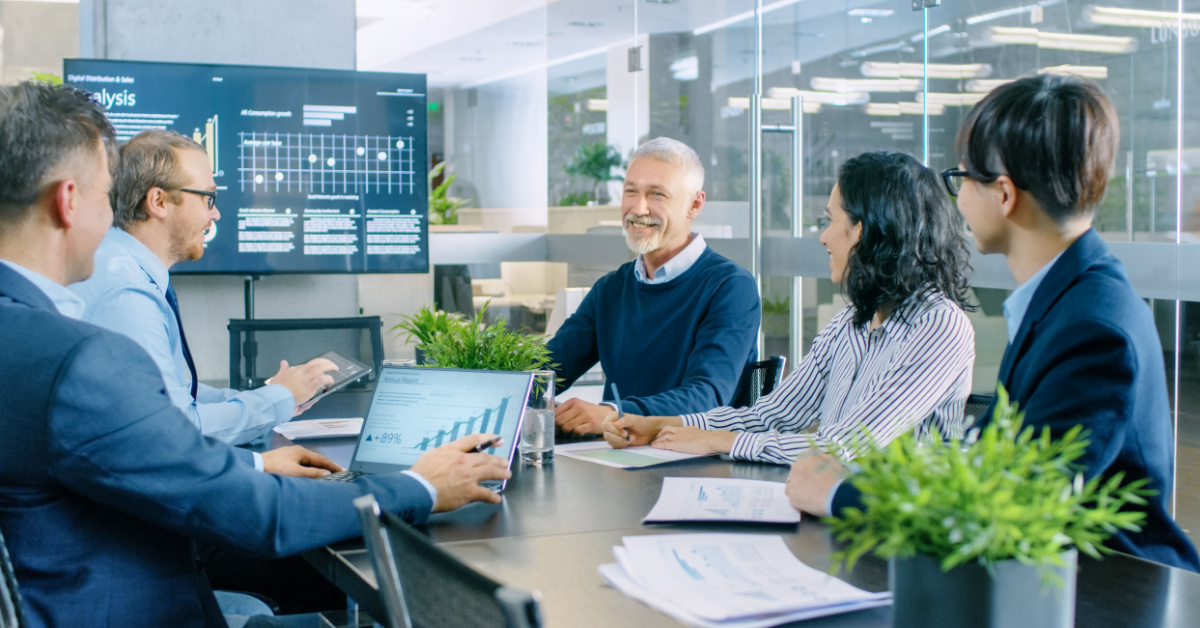 Entering into a partnership with a client can be exciting as everyone gets to know each other and determines what they want from the newfound relationship. Starting a new business relationship is an exciting opportunity for both parties to grow and improve. However, it's important to work on maintaining that relationship to prevent it from fading away over time, which can be easier said than done.
The cost of not maintaining good relationships in business is expensive. Crossbeam's 2023 State of the Partner Ecosystem report discovered the value of having good partnerships because when a partner is involved, deals close 46% faster and are 53% more likely to close. Developing positive business relationships can be financially rewarding, too. According to Crossbeam's data, the average salary for partnership professionals in the United States increased by $18,000 to $195,000, marking the largest growth to date.
A partnership connects a business and another entity, whether an individual, another business, a government organization, or a non-profit. Unlike a company's transactional relationship with a client who pays for a product or service, a partnership is a mutually beneficial arrangement between the two parties. When running a successful business, your partner is the most important part, as their satisfaction is the key to the success of your business. It is essential for companies to continuously and consistently prioritize building and maintaining strong relationships with their partners and clients. Continually building and improving upon those collaborations is vital for ensuring your client base remains satisfied with your products or services. Doing this requires training and ensuring that everyone within your organization understands your clients' needs. You have to believe that your clients are the most important people in your business and make them feel that way.
The failure rate for business partnerships is estimated to be between 60% and 70%. This means more than half of business relationships will fail, and the likelihood of your business relationships failing is high. Here are some tips for maintaining strong connections to prevent your business from falling victim to this startling reality.
Communicate
It's essential to communicate effectively. Even if it means over-communicating, achieving the goal of getting everyone on the same page is simply better for everyone. As a matter of fact, in business relationships, there's no such thing as over-communicating. Clients depend on you to keep them informed, so you should prioritize regular communication with them.
Be a Valuable Advisor
To build a strong relationship with your clients, providing them with valuable information and solutions is important. By intentionally sharing your knowledge and expertise, you can demonstrate your worth and help your clients grow and succeed. However, it is imperative to avoid bombarding them with irrelevant news or gossip. Always find ways to help them resolve issues and find solutions, even if it doesn't directly benefit you.
Be honest and sincere
Trust builds relationships. Without trust, no connections can thrive, let alone survive and go the distance. If two parties in a partnership can't be honest with each other and there is no trust, there is no relationship. Having integrity is the glue to bond your relationship. With it, you will be able to cultivate the kind of long-term connection your partnership your business needs to succeed.
Being truthful and genuine with clients is crucial because they can easily sense any dishonesty. Therefore, always maintaining honesty and sincerity when interacting with clients is imperative.
Think of your partners as more than just "partners"
A partner is more than just a revenue stream; each partner has their likes and dislikes, preferences for how to do business, issues, and concerns. The more you can identify with a partner as a person rather than a chance to make money, the stronger the bond between you will grow.
Have a vision of partnership
You can establish a long-term partnership by providing excellent service and nurturing the relationship with your client. When your client sees that you are invested in their success and committed to supporting them, they will begin to see you as more than just a service provider. Over time, you become a valued partner in their business.
Businesses need longevity, not just in the length of time they've been in business but also in their relationships with other companies. Although there are many reasons why business relationships may fail, having healthy communication, trust, and added value can help maintain a harmonious and mutually beneficial partnership.