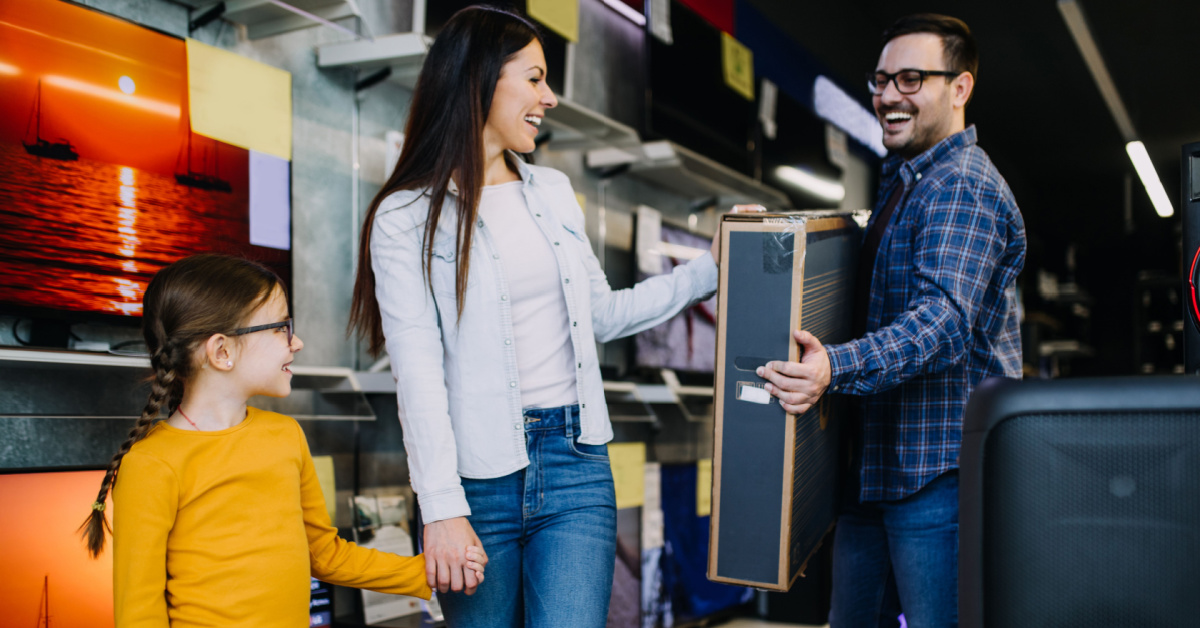 Black Friday is a shopping extravaganza every year. Popularized by tantalizing in-store deals and polarized by the chaos and commotion the day brings, Black Friday is a great time for consumers and businesses alike. When you think about it, there is no other shopping event like it: a day dedicated to shopping after one of the biggest holidays that brings together family and friends. It's as unique as it is an opportunity for businesses to maximize sales.
Historically, Black Friday was not known as a day of shopping. In the late 19th century, rather than referencing the panic about missing a sale, Black Friday referred to the securities market panic of 1869. On September 24th, 1869, the term "Black Friday" was used to describe the crash of the US gold market.
Much later, in 1956, Philadelphia police officers noted "the chaos that resulted when large numbers of suburban tourists came into the city to begin their holiday shopping" and dubbed it "Black Friday." This may be the origin of the phrase's connection to widespread sales the day after Thanksgiving. Still, it wasn't until the late 1980s that US retailers started to consider the day an opportunity for businesses to go from being "in the red" to "in the black," rebranding it as the official first day of the holiday shopping season.
While the Black Friday frenzy over the years has declined due to the convenience and competition of online sales, the day after Thanksgiving is still a big in-store shopping day. It's a ritual that simply won't go away as it's a time for families and friends to get together and make new memories in their favorite brick-and-mortar stores after gathering around the Thanksgiving table. In 2022, 72.9 million shoppers were inside the stores on Black Friday, and in-store sales increased +12% year-over-year. The average Black Friday shopper in the US spends $430. In the places where Credico helps businesses simplify their sales and acquire customers, Black Friday spending varies. In South Africa, Black Friday sales grew a whopping 9900% between 2012 and 2017, and in 2022, there was a 20% increase year-on-year. Sales in the UK are expected to reach £3 billion, $9.8 billion in the US, while in Canada, Black Friday sales saw a decline last year.
For businesses, Black Friday is a great opportunity to prioritize your in-person sales strategies to boost your sales and get customers. Here are six ways to maximize your Black Friday in-person sales goals.
#1. Advertise your in-store deals
Make sure your customers are informed about the fantastic door-buster deals your business is offering this Black Friday. Take advantage of social media, your website, and BlackFriday.com – a site that lists the best Black Friday deals to help shoppers make informed decisions. Additionally, consider contacting your local news or radio station to spread the word.
#2. Offer in-store deals on Small Business Saturday
Black Friday shopping doesn't just end on Friday; it extends through Saturday, dedicated to supporting local businesses in your area. This year, Small Business Saturday falls on November 26th. In 2021, shoppers spent $23.3 billion on Small Business Saturday. For businesses that are open on Saturday, Small Business Saturday is a great way to boost and maximize your sales.
#3. Set up multiple discount product display areas
Think of it as a guided tour. If you have multiple product stations on sale across your store, customers get a chance to discover something new they might have missed otherwise. By scattering your on-sale items all over the store, businesses can showcase a broader range of products and attract customers to explore more.
#4. Offer refreshments
A day of shopping can leave you feeling hungry. To help attract customers and satisfy their hunger, you may want to offer light refreshments or partner with a food truck to sell or give away food during flash deals. If that's outside your budget, consider providing coffee and doughnuts in the morning and a beverage with a light snack in the afternoon. Your customers will appreciate it when you give them more energy to spend more time in your store.
#5. Get feedback
While your shoppers are in the store, take the opportunity to ask them how you can improve or what your business is doing well. Black Friday provides the perfect chance to hear directly from your target audience about their needs and expectations of your product or service and how you can continue to meet those needs.
#6. Stay connected
Building a contact list is essential for your business growth. For existing customers, it's important to keep their contact information up-to-date, and for prospective customers, you should strive to collect as much information as possible, such as their birthday, anniversary, email, or mailing address. Utilize this information to send them personalized messages regarding upcoming sales or to wish them well on their special days. Consistent communication is key to building a solid relationship with your customers.
Black Friday 2023 takes place on November 24th. Is your business ready? If not, contact Credico. We can help coordinate your business's sales efforts this holiday shopping season.