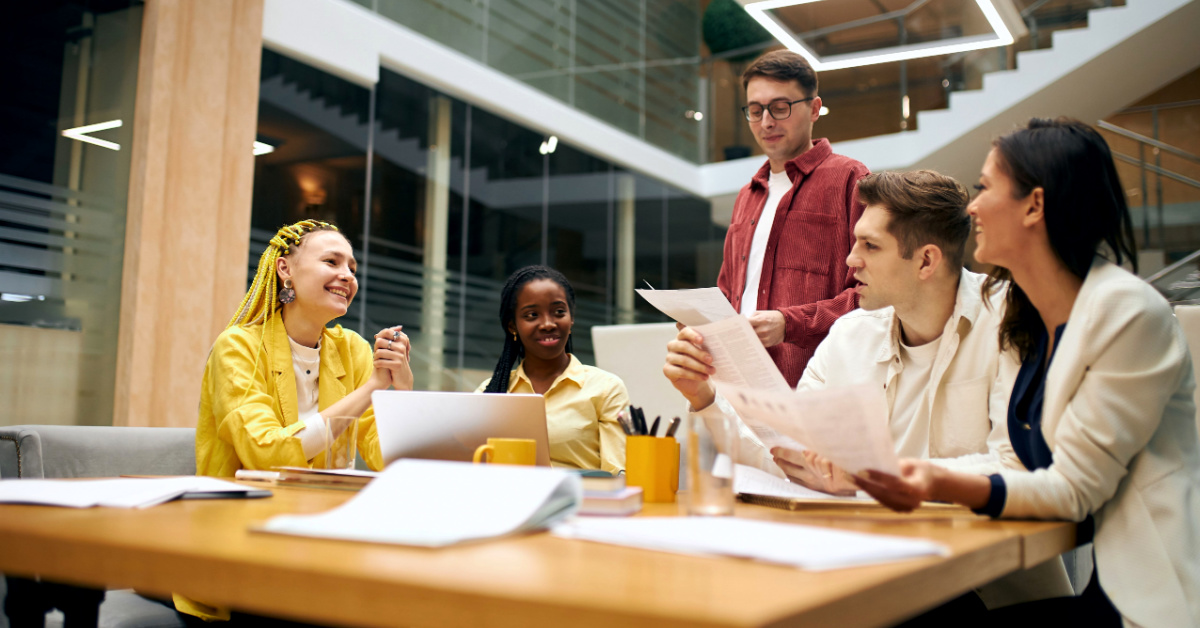 Establishing a strong relationship between your customer and your brand is crucial in any business. Without the customer, there can be no business, so it is important to ensure they are not just aware of your product or service but also have a pleasant experience purchasing it. This is how businesses can compete and stay afloat.
To achieve and strengthen customer relationships, businesses need to implement an omnichannel marketing strategy, which can help generate sales and give them a competitive edge in their industry. Omnichannel is a highly effective approach that focuses on analyzing a customer's buying behaviors in a systematic, precise, and tailored manner. Its main objective is to guarantee a satisfying shopping experience and establish a consistent interaction between a customer and your brand.
The retail market in the United Kingdom has shown remarkable resilience, demonstrating how a well-implemented omnichannel marketing strategy can sustain your business. As a matter of fact, the UK is ahead of other countries in omnichannel marketing, with UK retailers achieving a score of 31% on key success metrics. This is significantly higher than the global benchmark of 18%, as reported in the Hitting the Mark Global Ecommerce Benchmark Report 2020.
And that's not all for omnichannel marketing. The growth potential of the Retail Omni-Channel Commerce Platform market is substantial. According to the latest Global Strategic Business Report, its current value stood at US$8.1 billion in 2022 and is anticipated to soar to US$27.7 billion by 2030. A report by RetailEconomics UK Omnichannel Retail 2023 shows that more consumers prefer shopping in physical stores, with 61% favoring in-store shopping while 39% mostly shop online.
So what are the different channels in an omnichannel marketing strategy?
Considering we live, work, and shop in a digital world, any omnichannel marketing strategy should include both digital and more traditional channels. There are multiple channels accessible to the customers in both multi-channel and omnichannel marketing strategies. However, the key difference lies in the integration of these channels. While a multi-channel approach lacks integration, an omnichannel approach ensures that all channels are integrated and work seamlessly together. Research shows that using three or more channels in a marketing campaign can result in a 287% higher purchase rate compared to using a single channel. Additionally, customer purchase frequency is 250% higher on omnichannel marketing campaigns than on single-channel campaigns. It is important to note that businesses can choose to use as few or as many channels as they prefer.
Some of the channels you may want to consider integrating into your omnichannel marketing strategy include:
In-Store
It's the brick-and-mortar or the physical home for your business. This is where your customers can shop in person to experience your brand and interact with your good or service. Think With Google reports 60% of consumers in the UK like to visit stores to see or touch products even if they plan to buy online, which is higher than last year.
Website
A website is like a digital store for businesses, and having an online presence is crucial in today's market. It is essential for brands to maintain a robust online presence, as studies show that 90% of customers expect it. Although 81% of US shoppers still prefer brick-and-mortar stores, ignoring the importance of an online presence can lead to significant missed opportunities for businesses. Therefore, brands must prioritize their online strategy to remain relevant and competitive in today's market.
Social media
For businesses, social media is an absolute must. With people spending considerable time daily on social platforms and apps, it's the perfect platform to reach your target audience. As of 2022, Zenith, The ROI agency, reported that social media and search advertising are the fastest-growing advertising channels and account for a whopping 55% of global ad spending.
Mobile app
Nowadays, incorporating mobile apps into omnichannel marketing strategies is crucial. Statistics show that a staggering 78% of smartphone users have utilized a retailer's app while shopping in-store within the last 12 months. To compete in today's market, businesses should prioritize the development and implementation of their own mobile apps.
Call Center
Also known as contact centers, call centers don't just help your customers — they also make life much easier for your employees. These call centers deal with inquiries, solve problems for your customer while increasing customer retention, and provide faster customer support.
To make the most of omnichannel marketing, there are several steps that you should follow. However, it is important to keep in mind that it's not just about using different channels but creating a seamless and enjoyable experience for customers across all channels. Contact Credico UK to learn how we can help your business create an unforgettable customer experience through omnichannel marketing today.