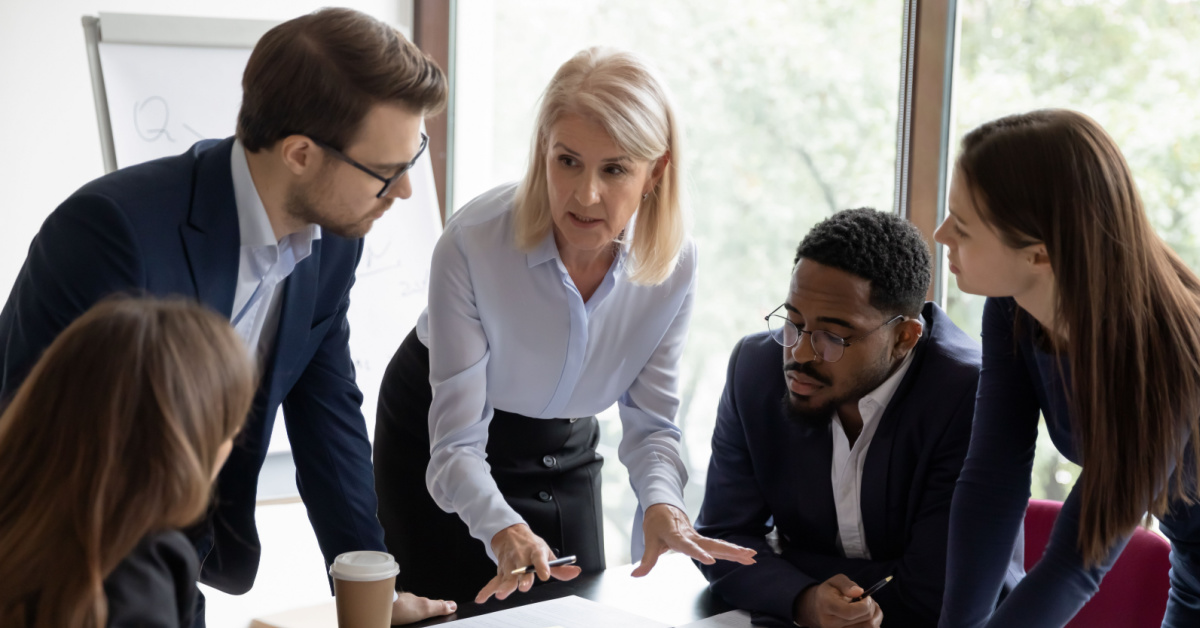 Great leaders are not born; they are made. Becoming an effective leader requires a combination of learned skills, cultivated traits, and determination. If you want to create success, you must develop a set of essential management skills. These skills are not only important for managing employees, but they are also needed for managing clients and suppliers.
At Credico, great leadership is important to us, and we have come up with seven essential management skills that we focus on to transform our workforce into effective leaders. These skills include communication, delegation, motivation, problem-solving, decision-making, time management, and interpersonal skills. Understanding and implementing these skills will not only enhance your productivity but also improve your overall business performance.
Communication Skills
Communication is the foundation of all business relationships. As a leader, you are responsible for ensuring that your message is communicated clearly to your team, stakeholders, clients, and suppliers. Effective communication can help prevent misunderstandings and build trust. It also helps in fostering a positive and productive work environment. A leader needs to be able to listen, articulate their vision, and provide feedback to their employees.
Delegation Skills
As a leader, you cannot do everything on your own. Delegation is a crucial skill for any leader. Handing over responsibilities to your employees is an excellent way of building their confidence in the workplace. When delegating, it is essential to communicate your expectations and provide adequate training and support to ensure that tasks are executed effectively.
Motivation Skills
Motivation is critical for boosting employee productivity. A great leader knows how to motivate their team members (employees, stakeholders, etc.) and keep them engaged in the business. A leader must understand that different approaches work for different individuals. They must identify what drives each employee and create a work environment that promotes productivity and creativity for all.
Problem-Solving Skills
Problems are an inevitable part of any business. A good leader must be able to identify and analyze a problem to develop an appropriate solution. Effective problem-solving skills ensure that leaders can keep their businesses running smoothly and prevent minor issues from escalating into more significant problems.
Decision-Making Skills
Leaders must make quick and informed decisions that align with their business goals. Making decisions can be tough, especially when it involves risks. A good leader must be able to assess the risks and weigh the pros and cons to make a balanced decision.
Time Management Skills
Time management is essential for any leader. Efficient use of time can boost productivity and enhance performance. A good leader must understand how to prioritize tasks and plan effectively to avoid missing deadlines or causing problems further down the line.
Interpersonal Skills
Great leaders are skilled in building relationships with their employees, clients, and outsourcing agencies. These relationships are essential for business growth. An effective leader must be empathetic, approachable, and a great listener. Developing these interpersonal skills can help build trust, improve communication, and grow a loyal business following.
At Credico, we believe influential leaders are those who can develop and implement essential management skills. These skills are fundamental for achieving success, building strong relationships, and fostering a positive and productive work environment. Leaders must continuously develop these skills and use them effectively to promote growth and improve performance. By doing so, you can evolve into an exemplary leader capable of taking your business to the next level.