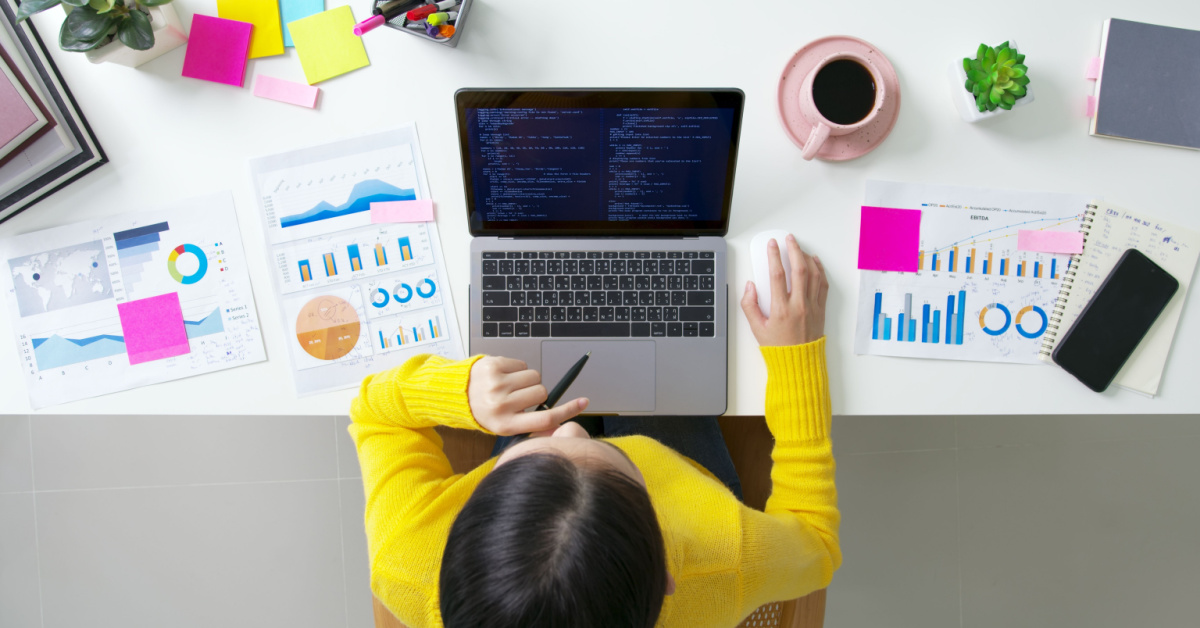 As a business owner, you deserve hearty congratulations! While owning a business can sometimes be overwhelming, it is also an incredibly fulfilling opportunity that can benefit more than just your income. Business ownership and entrepreneurship can also positively impact your community, family, and world. Whether you're a seasoned business owner or just starting out with a new product, goods, or a service, having a marketing plan is essential to generate sales and ensure growth and success.
In the United Kingdom, 5.5 million private sector businesses were in operation as of January 2022. 5.47 million of those businesses were small, meaning those with 49 or fewer employees; 35,900 were medium-sized, at 50 to 249 employees, while 7,700 were considered large businesses, with 250 or more employees.
These stats reflect that the business population in the UK is significant. Still, it does not reflect these businesses' struggles when acquiring new customers or the methods they should use to market what they sell to reach their intended demographic. Some challenges businesses encounter include financial constraints, marketing efforts that fail to generate sales and build your brand, and knowing which marketing strategy best suits your unique business needs.
If you own a UK business and are still deciding which marketing field suits your business best, we've curated a list of the most common marketing strategies and in which circumstances a company should implement them.
Event Marketing
Event marketing is one of the most powerful sales and marketing techniques businesses use today. A well-planned and memorable event will increase the visibility of your brand as well as encourage consumer engagement which is likely to improve brand loyalty. Considering the event industry in the UK is estimated to be worth £42 billion, with 85 million attending annually, events provide many opportunities to connect with consumers and generate sales on the spot.
Examples of event marketing include attendance at conferences, trade shows, customer appreciation events, awards, or competition shows.
B2B Marketing
Businesses that provide services to their customers often rely on business-to-business (B2B) marketing to establish lasting relationships with clients. B2B clients typically place large orders and spend more than most retail customers. With B2B marketing, you can spend considerable time with individual customers and build stronger bonds that improve brand loyalty. According to the research conducted by the Business Intelligence Group, nearly 40% of UK companies generate most or all of their income from B2B sales, which proves this can be a successful marketing strategy.
Examples of B2B businesses include gas companies like BP and Shell or professional services like KPMG and IBM.
B2C Marketing
In business-to-consumer (B2C) marketing, you can customize and personalize products according to customers' specific needs. This means that you can effectively differentiate yourself from mass-producing competitors. Customers find individually tailored products more appealing and attractive, boosting your popularity and building trust. Connecting with consumers personally often leads to increased brand loyalty and brand awareness through recommendations.
Examples of B2C businesses are companies like Amazon, Netflix, Spotify, retail stores, fashion and beauty brands, and food delivery services like UBER Eats and Door Dash.
Field Marketing
The term "field" refers to the face-to-face (F2F) interaction between sales representatives and customers. F2F marketing involves sales representatives meeting with current or potential customers in person, either individually or in a group setting. This form of marketing can be highly cost-effective for businesses compared to traditional advertising forms such as TV, billboards, or digital marketing. This approach often provides a higher return on investment because consumers tend to trust sales representatives they meet in person, leading to strong business relationships.
This form of marketing also gives you direct access to your target market. Despite the increasing prevalence of digital marketing, 65% of sales representatives who conduct face-to-face interactions successfully meet their sales quotas. According to Spotio, F2F sales reps' stats show a 10% higher success rate than those who work in non-in-person sales roles, as these F2F sales teams are particularly effective in achieving sales targets.
Examples of field marketing: This sales approach can occur in various locations such as conferences, retail shops, or networking sessions while promoting your business, product, or service.
Digital Marketing
In today's digital age, online marketing is becoming increasingly popular. According to the Interactive Advertising Bureau (IAB), in the first half of 2022, companies spent £12.5 billion on digital advertisement in the UK, with a year-end total of a whopping £26.1 billion. While connecting with customers online can be expensive and highly competitive, it has become the preferred method for expanding a business due to its potential for generating impressive sales when executed correctly. Why? According to a We Are Social report, the amount of time customers spend online is growing year after year, leading to a rise in daily internet usage. In fact, internet usage in 2021 increased from 5 hours 28 minutes to 6 hours 26 minutes daily. This means that people in the UK now spend more than a full day online each week, which is a great opportunity for some businesses to meet current or prospective customers.
Examples of digital marketing include social media, email, digital newsletters, and web-based advertising.
All five methods work extremely well and produce phenomenal results. Considering we live, work, and shop in a digital world, any omnichannel marketing strategy should include both digital and more traditional channels, so you don't have to choose just one of these marketing strategies. If you need assistance choosing which among these marketing channels would help you grow your business, we can help you navigate this process and simplify your sales.