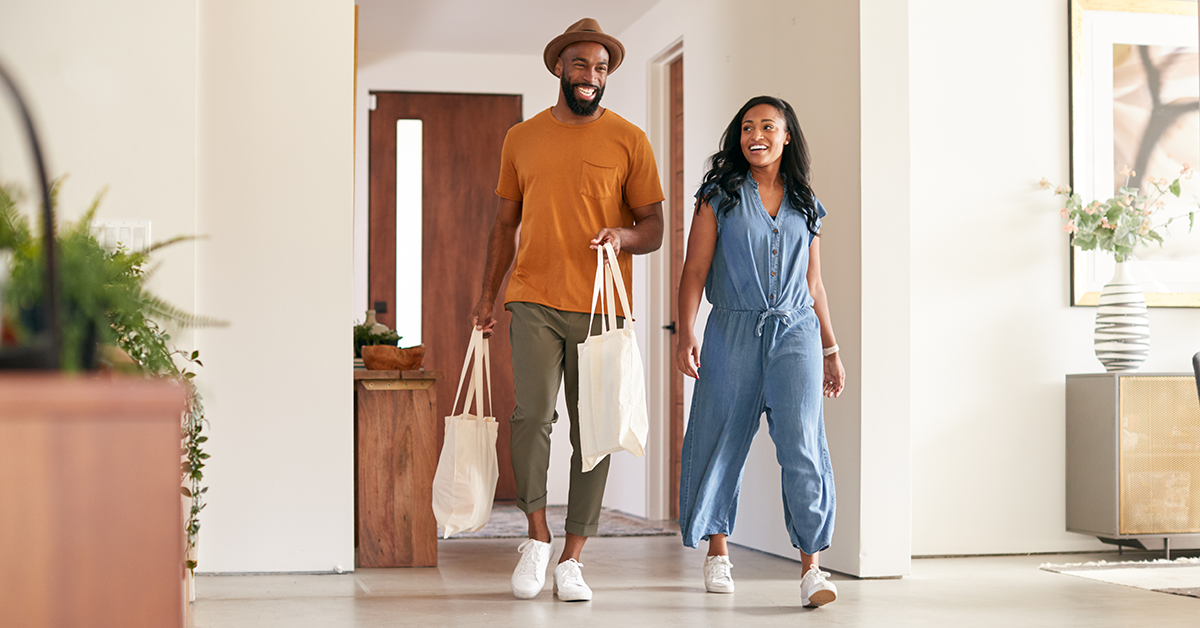 Every purchase decision we make impacts our environment, society, and economy. From how we eat and what we do with the waste from the food we eat to the clothes we buy and where we buy them from, all of it affects our planet and the people in it. Considering the ways in which people purchase items they later regret, it is imperative that we become more mindful of what we buy and are educated as to how our purchases have lasting impacts beyond our wallets.
According to a 2019 'Click and Regret' report from marketing agency Gekko, consumers waste £641 million every year buying goods online that they don't want and fail to return for refunds. Conducted by One Poll, this survey of 2,000 UK adults revealed that 27% of respondents (equating to 12.4 million UK adults) order products online that they regret buying but never get round to returning.
While online shopping is supposed to save shoppers time, this same report revealed it's the complete opposite. 65% of shoppers spend more time digital shopping because there are too many options to choose from, and 43% of shoppers admitted to spending more money than they intended to when they shop online.
"It is a shocking number," says Credico UK's Director Ian Attwood. "It is in part what drives the success of our field sales and marketing campaigns."
What makes Credico UK different is that we care for our clients and the environment. Our face-to-face approach prioritizes our consumers' well-being, needs, and the planet. Our methodology is designed to help brands tailor their experience and provide a service or product that enriches consumers' lives.
'This approach leads to a more informed purchase decision. Speaking in-person to a sales representative about a specific product or service means that consumers can ask questions, address concerns and tailor a product to their needs – removing the 'click and regret' sensation many consumers report feeling," adds Mr. Attwood. Thus, a new consumer movement is born: "Conscious Consumerism."
Consultancy UK, an online source for the latest news and trends in the intersection of management, economics, organisation, and society, conducted a survey this year to learn more about UK consumers' purchasing behavior. They discovered that UK consumers are becoming more ecologically-minded and that "fewer than one-in-ten customers now say they are not at all concerned about environmental sustainability when it comes to the products they engage with."
StartUps, the UK's largest and long-running small business advice outlet, defines this movement as "Conscious Consumerism," When a consumer practices conscious consumerism, they focus on "making positive decisions throughout the buying process, with the intention of helping to balance some of the negative impacts that consumerism has on the planet." Responsible consumers who practice this type of consumerism are not only mindful of how much they are spending but also where and how their money is used.
Saving the environment starts with us. We can choose to deplete or sustain our world. We can work together to become more mindful and conscious consumers, even in a digital world. And as consumers' interest in brand ethics increases, it is important for behavioral change to be incorporated into any marketing or business strategy. Building a relationship with consumers who want to be smarter and more efficient in the way they choose to shop is something that field sales and marketing can offer.
Working closely with our clients to ensure the reputation of your brand is upheld and customer loyalty is enhanced, Credico UK has proven that allowing business strategy to be driven by consumers can be very successful. Get in touch to find out how we can work together to conscientiously increase sustainable, mindful customer acquisition.