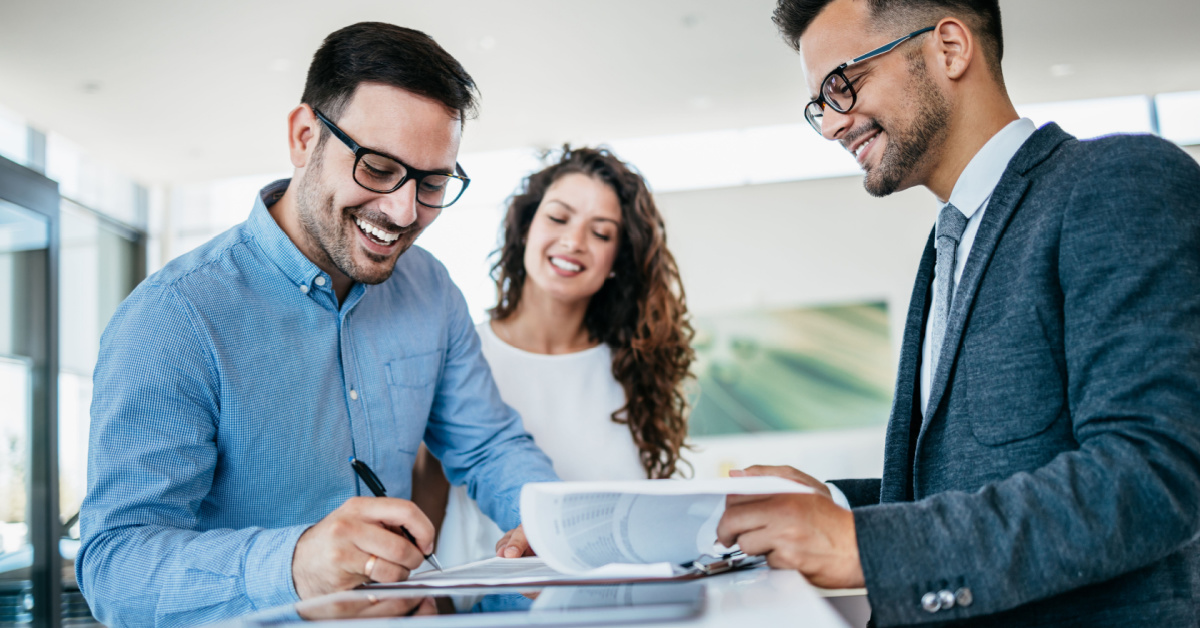 Let's face it; there is a science to selling. For some salesmen and women, selling comes naturally as breathing and blinking. They instinctively know how to convert a prospective customer, build relationships and generate repeat sales. Others have to work a little harder to convince a would-be customer of a product or service; they have yet to master the art of the customer experience and find it challenging to incorporate feedback and maintain relationships with customers to excel at sales.
The sales industry requires a combination of both creative and analytical skills, making it an in-demand profession. A study by Zippia found that nearly one in every eight jobs in the United States are full-time sales positions. While 14% of the job market is made up of sales jobs, a SPOTIO study proved how difficult the industry can be for not-so-savvy sales professionals. As a matter of fact, only 60% of sales professionals manage to meet their sales goals, and it can take ten months or more for newly hired sales professionals to start producing results. This is because the sales industry is diverse and not a one-size-fits-all field. Additionally, turnover rates are high, and only a few sales professionals in sales roles aspire to become successful or top performers.
Did you know that only 39% of individuals working in sales are genuinely interested in selling? Approximately 4.14 million sales professionals work in sales; LinkedIn says 55% of the sales professionals don't have the right skills to succeed, and 65% of sales professionals say that the quality of their training and learning opportunities is directly correlated to how they engage with their customers.
Based on these eye-opening statistics, it's evident that many sales professionals see their jobs as nothing more than a means of earning a living rather than a true passion. Nevertheless, one can develop and nurture a genuine love for selling with the appropriate tools and techniques because any sales professional, regardless of experience or enthusiasm, can go from an underachiever to a top performer. Implementing these five selling tactics can increase sales and motivate your sales team to excel and enjoy their work.
Value-based
When a salesperson decides that a value-based sales approach is appropriate, they should be prepared to answer this important question: "How will this product or service benefit the customer or their business?" They should be ready to customize the customer experience and show the value or usefulness of the product. Although the name suggests a simple sales strategy, it actually requires more complexity and effort to execute effectively. Sales professionals must be attuned to the needs of their customers and do more than simply offer a product to make a sale. They should strive to improve or add value to the customer's life or business.
Consultative
Consultative selling involves thorough market research and the ability to provide valuable advice. Sales professionals who are seen as credible sources of information get the sale. According to Salesforce research, 78% of business buyers don't want a salesperson; they are looking for trusted advisors who can add value to their business.
Sales professionals who don't mind developing knowledge, reputation, and relationships over time take on a consultant role so that they can offer valuable information to help their clients decide how your product or service will improve their lives or business.
Solution-Based
To implement a solution-based sales strategy, it is crucial to have a deep understanding of your customer's needs, a knowledge of their business, and, most importantly, the ability to offer customized solutions. You should be able to identify their pain points and effectively address them to make the sale. By doing so, you, the sales professional, have solved their problem and likely retained a customer for future sales.
Proactive
As a proactive sales professional, you take the initiative and don't wait for your customer to make a request. You actively identify questions, pinpoint problems, provide answers, and can articulate their needs, and even provide a solution. Sales professionals who use this approach to sell to their customers are always empowered to be thinking ahead. This sales professional fully embraces the customer journey for their product. They deeply and sincerely believe in the product, which drives the conversation, instills trust in the customer, and gives them credibility. They have thoroughly researched the product, making them an expert.
Challenger
Although it may be risky, there is a sales approach that involves challenging a customer's beliefs to make a sale. To successfully use this approach, a sales professional must possess extensive experience and a deep understanding of the market, the product, and the client. This allows a sales professional to confidently assume that what they are selling is exactly what the customer needs rather than what they believe they need. This approach requires confidence, experience, and credibility. A Gartner study showed that, on average, nearly 40% of star performers used the challenger sales method, which is usually implemented during complex sales transactions.
Since 1991, Credico has been simplifying outsourced B2B and B2C sales for Fortune 150, mid-market, and non-profit organizations. We simplify sales by empowering our sales teams with the current tools and trends to transcend selling and embody the true art and science of the profession. The aforementioned selling techniques are not listed in any particular order of preference. The key is for sales professionals to adapt and adjust their approach when engaging with customers, regardless of their level of experience, expertise, or where they are in the sales journey.