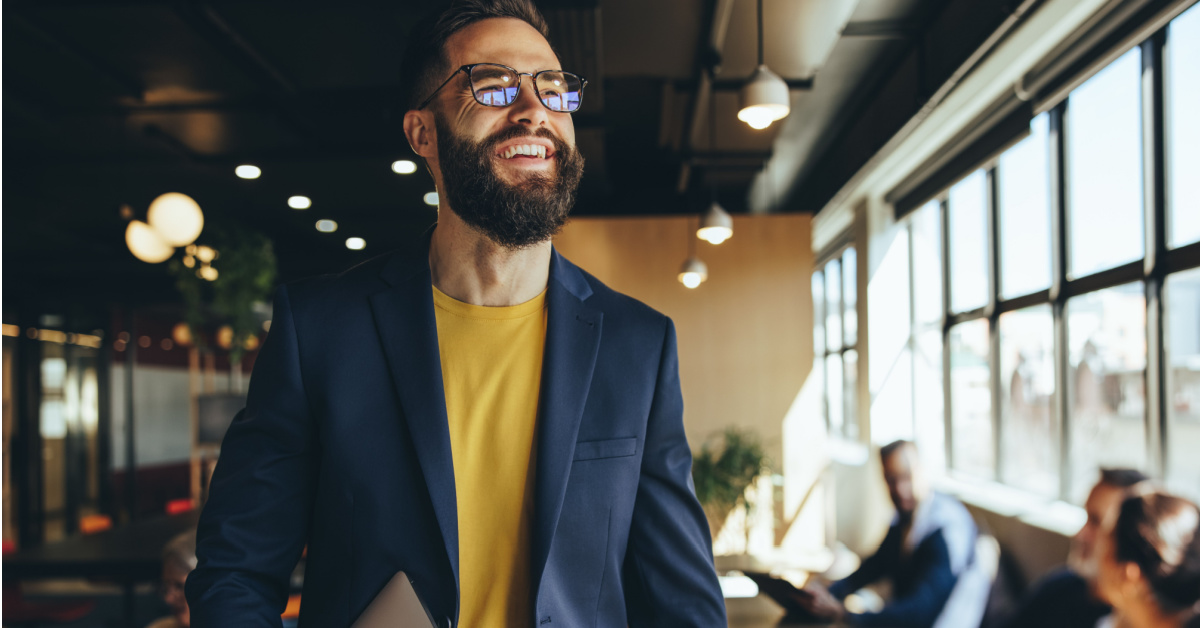 If you are considering starting a business or have recently launched one, that's great! You're on your way to independence, freedom, and a lifestyle designed by you, your vision, and your handiwork. Being a business owner is an excellent way to contribute to your community, build wealth, and live a purposeful life. However, owning and leading a business is not for the faint of heart or those unwilling to go the extra mile, as it can be a long and challenging journey. Nonetheless, no matter how complex and demanding the path to business success may be, it is worth every step, no matter how small.
Credico has been in business since 1991, which means we have accumulated invaluable experience on what it takes to establish a business, expand, and achieve long-term success for our founder, our leadership, and our talented employees, partners, and clients. Being in business for several decades requires more than mere determination; it requires a combination of qualities that will see your business idea through for the long haul. We have listed a few of these traits that have enabled us to remain in business and emerge as a successful leader in the industry.
#1: Make a decision and commit to it
The first part of making any decision is deciding what to do, which is relatively more straightforward than the second, which is seeing it through. Committing to any decision can be difficult once you have made it. It requires a shift in mindset and proper execution. Making a sound decision and sticking to it is a valuable trait in business. According to a 2019 McKinsey Study, over half of the respondents surveyed said they spend 30%+ of their work time on decision-making, with over a quarter saying they spend most of their time trying to make a decision. Clear decision-making and timely execution are crucial for business success.
#2: Be flexible
In 2022, an estimated 72% of adults experienced additional health problems because of stress. Seven in 10 adults felt overwhelmed, had disrupted sleep, and were irritable or angry. When we stress, we aren't present. When we are present and allow ourselves to go with the flow of life and accept the things that are out of our control, we are happier and healthier. Flexibility in life leads to flexibility in business. Trusting that while things may not be working out how you'd like them to or had envisioned, things will eventually work out in your best interest is a level of flexibility that preserves your health and mental sanity. Be ready to adapt to your plan B!
#3: Trust yourself
Believing in yourself and your gut instincts is self-trust. It involves having confidence in your decisions and ability to do what is right, both for yourself and your business. To succeed and create a sustainable business, you must have faith in your ideas, believe they will be profitable, and that your product or service will be an asset. While 85% of people admit to having struggled with self-confidence at some point, studies have shown that 93% view self-confidence as a crucial element for professional success. It's important to understand that having confidence in your business's potential for success is not the same as being arrogant or having unrealistic expectations. When you have put in the hard work to set up your business for success, it's natural to believe it will thrive. It's crucial to trust that taking a slow and steady approach while remaining consistent is the best way to achieve long-term success in business.
#4: Be a good steward of your finances
Businesses need money to run, and often lots of it. While there is no guarantee your business will generate funds immediately, it is so essential for business owners to be good stewards of the money they have and expect to generate. Intuit's State of Small Business Cash Flow global study showed that the majority of businesses around the world (61%) face challenges with cash flow. Moreover, almost 32% of these businesses are unable to pay their vendors or fulfill their pending loans, thereby leading to problems with paying their employees or themselves. When you practice good financial habits, you become a responsible custodian of your earnings, even after you reach your earning potential. Effective cash flow management is crucial for business success.
#5: Care about your people
Business owners must possess excellent interpersonal skills, as running a business requires teamwork. This team includes reliable partners, dedicated employees, and a large customer base that supports your business. No one can operate a business alone, as it is based on relationships. Hence, it is good business to care about and take good care of the people who work for, with, and in support of your business. Since 64% of business leaders believe that customer service is a positive factor for their company's growth, adopting a service-oriented approach to your business can take it as far as you want it to go.
Running a successful business requires a great deal of courage and determination. Without these qualities, along with the five listed above, it is impossible to achieve greatness in the world of entrepreneurship. It takes a lot of hard work, consistency, and perseverance to create and sustain a successful business that benefits not only you and your family but also your community. Although it may be a difficult and time-consuming job, it is a worthwhile endeavor that requires a lot of bravery and determination to see it through.
Whether you are a newly established business or have been operating for a while, if you require assistance growing and achieving long-term sustainability, Credico is here to help. We can simplify your sales process and help your business succeed. Get in touch with us today to learn more about how we can help you achieve your goals. Your business success is all within reach.