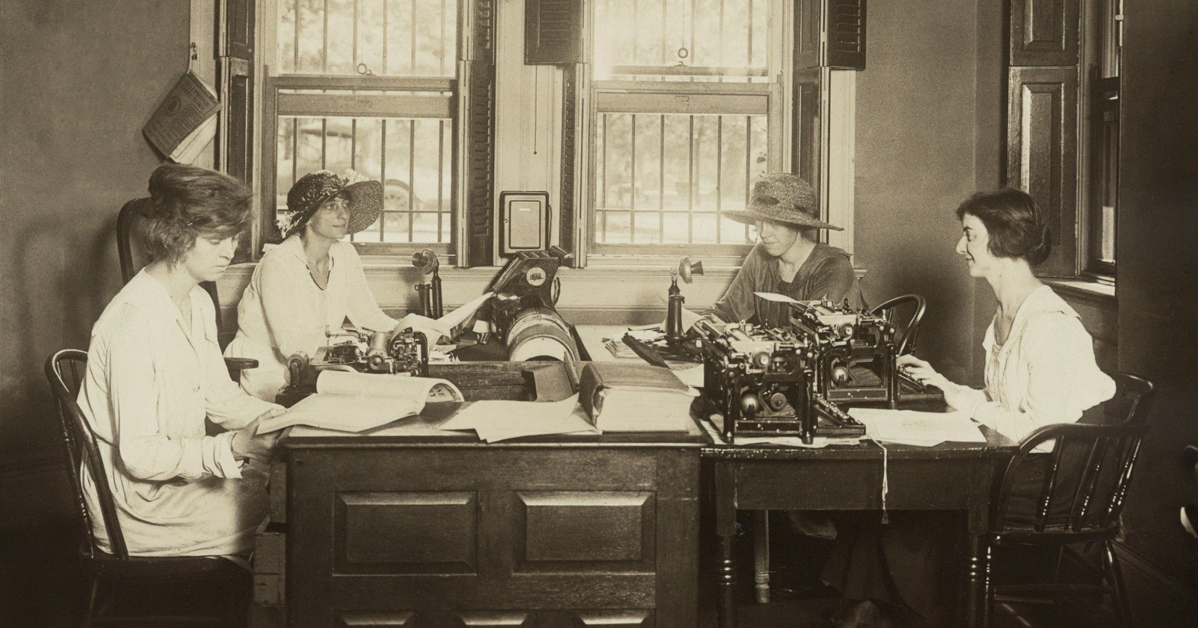 Every March since 1987, the United States has honored and celebrated the cultural, historical, and societal achievements that women have made throughout the history of our country. This month, we make special recognition of the women of this generation and those who have gone before, like Clara Barton, the founder of the American Red Cross; Amelia Earhart, the first female aviator to fly solo across the Atlantic Ocean; Grace Hopper, computer scientist and Navy rear admiral who played an integral role in creating programs for the first computers in the world, to Rosa Parks, prominent civil rights leader, and Sandra Day O'Connor, the first woman to appointed to the Supreme Court. Women are a vital presence and part of America's history; for all of March, we celebrate women of history… and HERstory.  
It was a school assignment in California that led to the creation of Women's History Month. In 1978, the Education Task Force of the Sonoma County Commission on the Status of Women dedicated a week to learning about, recognizing, and honoring the historic women of America. The committee chose to host its events the week of March 8 to coincide with International Women's Day. In collaboration with schools in the district, students gave presentations and hosted a "Real Women" essay competition. Along with the academic events, a parade took place in downtown Santa Rosa celebrating women and their achievements throughout history. What started as a week-long event for teachers and students turned into a movement that spread across the country, gaining the attention of President Jimmy Carter, who in 1980 declared March 2-8 as National Women's History Week.  
In President Carter's message to the nation, he noted that both "…men and women have worked together to build this nation. Too often the women were unsung, and sometimes their contributions went unnoticed," he proclaimed. "But the achievements, leadership, courage, strength, and love of the women who built America were as vital as that of the men whose names we know so well." In 1987, six years after President Carter's designation, Congress passed a law establishing March as "National Women's History Month." 
The National Women's History Alliance designates a theme for Women's History Month each year. For 2023, the theme is "Celebrating Women Who Tell Our Stories," recognizing "women, past and present, who have been active in all forms of media and storytelling, including print, radio, TV, stage, screen, blogs, podcasts, news, and social media." Women like Nellie Bly, a journalist known for her investigative reporting; Julia Ward Howe, poet, author, and social activist for women's suffrage; Oprah Winfrey, actress and media mogul; and the women in your neighborhood who impact your community every day.  
In the words of the late Supreme Court Justice Ruth Bader Ginsburg, who was also a co-founder of the Women's Rights Project at the ACLU: "As women achieve power, the barriers will fall. As society sees what women can do, as women see what women can do, there will be more women out there doing things, and we'll all be better off for it." 
Credico is better off because of the incredible female colleagues, associates, and partners we work alongside. If it were not for the women who have shared and continue to give their expertise, time, and leadership, Credico would not have become the top global face-to-face acquisition agency it is today. Since our founding in 1991, our story includes the voices, presence, and legacy of the women who have helped usher us into three decades of working together, making a difference, and embracing change.
From today through the end of March, we thank the women who have contributed to our success and have become part of the Credico family. We proudly celebrate Women's History Month and commit to honoring and valuing women's history and contributions every day throughout the year.