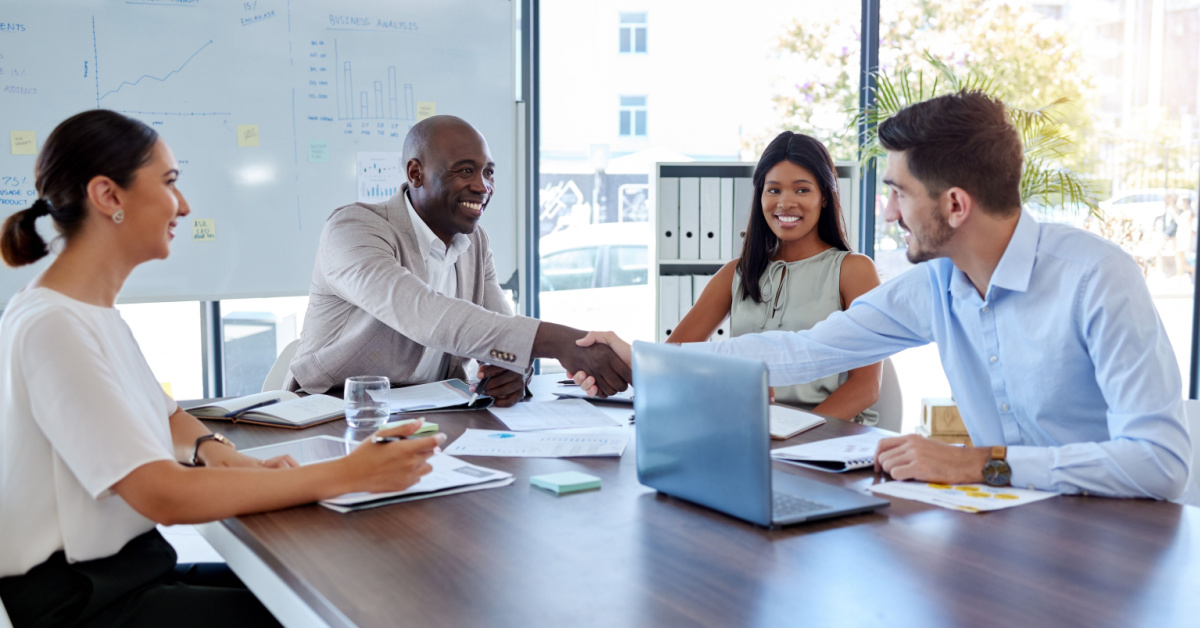 Businesses typically spend 5 to 25% of their annual revenue on sales and marketing. That can be with an in-house team or outsourcing to a third party. Either way, it's a significant investment, so choosing the right team is essential.
Here, we outline three reasons why Credico is a fantastic outsourced sales and marketing partner for a growing business:
Experience
At Credico, we are the leading multi-channel outsourced sales provider in the direct sales industry. We have over 30 years of experience serving clients throughout the US, Canada, the UK, and South Africa.
Credico is a trusted partner to clients ranging from the largest publicly traded telecommunications companies to mid-market companies.
We support companies that want to grow their customer base by simplifying coordinating sales efforts, event staffing, retail sales, telesales, lead generation, SEO, pay-per-click, social media, email, and experiential marketing.
Choosing a partner like Credico that has a good understanding of your industry, your customers, the likely buyers, the best channels to reach them, and what marketing messages they're likely to respond to can rapidly scale the sales volume for your business.
Track Record
Credico has changed and improved the lives of so many people over our thirty-year history through growth, opportunity, and transformation.
One example is with one of the largest retailers in Canada; a publicly traded, well-run organization with world-class owned brands. The company is headquartered in Toronto, and it sells a wide range of automotive, sports, leisure, and home products. At Credico, we partnered with the client to supply sales agents to over 300 of their franchise stores. Credico activated just under 500,000 customers in 12 months, and the success for this client led to the program's expansion into additional store banners owned by the client across Canada.
Another partnership we are immensely proud of is with a leading charity supporting UK children with a specific disability. The organization provides essential support to thousands of families annually, including advice, education, training, bespoke events, and other vital services.
Their partnership with Credico is conducted by engaging with potential supporters through face-to-face channels in a professional and sensitive manner. Through this work, funds that exceed £50m have been raised for the organization over the past six years. This significant amount of funding enabled the charity to grow income and enhance service delivery at a time when many charities in the UK are seeing their income stagnate or decline.
It's not just about raising funds, though. The positive conversations field reps continue to have with millions of people year-on-year provide the reach for brands and services that the organization would struggle to realize through other partners and channels. This aspect, alongside the vital income generated, as well as the professional delivery of the campaigns, has made the partnership solid and we still celebrate our working relationship today.
Ask us to see more great results from previous campaigns or view some of our recent case studies on our website.
Commercial Terms
All businesses will have different ways in which they charge for the work they do. Here at Credico, we endeavor to make it a no-brainer for our clients. Here are some of our terms:
Only pay for results
Credico's ultimate goal is to help increase your sales by being the connection between your products or services and your ideal consumer. Whether it's through B2B, B2C, events, retail, telesales, or digital marketing, we see ourselves as your partner. That means we want to minimize your risk. We don't charge a single dollar until we deliver results. We believe that outsourced sales should translate to increased sales.
High security
We provide seamless continuity between your company and our brand ambassadors. Sensitive data is deleted from our system as soon as it's sent to yours. We partner with IBM to achieve this. Their IBM ® Watson technology applies unique AI-powered capabilities to scour structured and unstructured data sources, proactively identifying security exposures that could potentially impact our clients. This information allows our security team to focus more on resolving security issues and less on researching and identifying security risks.
Quality customers
We actively monitor customer quality metrics to deliver customers with an average retention rate of 86%. We've delivered endless campaigns over the past 30 years that have decreased churn, increased the percentage of new customers, and increased the activation rates for our clients.
We've achieved high-quality new sales for our clients through our expertise, sales systems, and verification processes. Get in touch via our website to learn more about Credico and how we work as an outsourced sales agency.