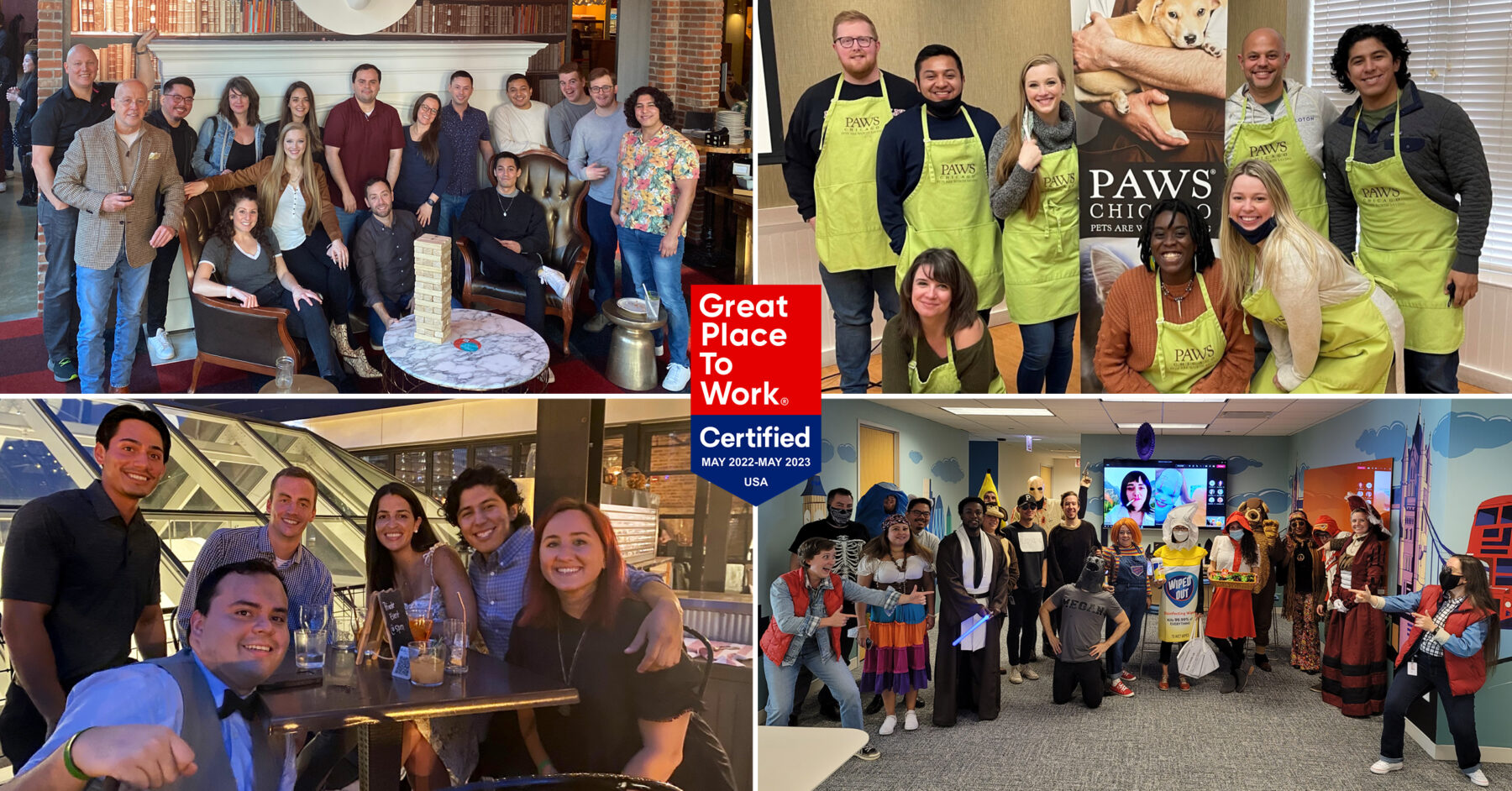 Credico, a global leader in outsourced sales solutions, is proud to celebrate its second consecutive year of certification as a Great Place to Work®. The prestigious award is based entirely on what current employees say about their experience working at Credico, and the Great Place to Work Certification™ is recognized around the world by employees and employers alike and is the global standard for identifying outstanding employee experiences.
"We are excited to continue to make improvements at Credico and I am honored we received the certification for the second year in a row," said Jen Goldfarb, Director of Human Resources at Credico. "We gained a lot of knowledge from last year's survey results and we are delighted that our numbers improved!"
Credico (USA) LLC received its second consecutive year of Great Place to Work-Certified™ status in May, with 74% of its employees calling it a great place to work, compared to 57% of employees at a typical U.S.-based company. Additionally, 87% of Credico employees say management is approachable and easy to talk with and 86% say they can comfortably be themselves at work.
"Certified companies put employees first" says Michael C. Bush, chief executive officer at Great Place to Work. "Thriving employees increase revenue, profit, and provide market-leading customer experiences."
According to Great Place to Work research, job seekers are 4.5 times more likely to find a great boss at a Certified great workplace. Additionally, employees at Certified workplaces are 93% more likely to look forward to coming to work, and are twice as likely to be paid fairly, earn a fair share of the company's profits and have a fair chance at promotion.
It's important to honor all of the work that goes into creating a Certified company.
"Great Place to Work Certification™ isn't something that comes easily" says Sarah Lewis-Kulin, vice president of global recognition at Great Place to Work. "It takes ongoing dedication to the employee experience."
Offering challenging and rewarding work, personal development, excellent benefits, and an engaging environment, Credico seeks to attract and retain the best and brightest achievers who love what they do. The company embraces a culture of collaboration, innovation, and fun while maintaining a work/life balance, and invites regular feedback at "town hall"-style meetings.
Seeking to further identify areas of ongoing improvement, Credico looked to Great Place to Work® as the global authority on workplace culture. Their anonymized survey not only revealed actionable insights but showed results that indicate growth over the past year as Credico has continued to push for positive change in our employees' experience.
With an eye toward ongoing improvement, Credico reviewed the results of its 2021 survey and sought to address three actionable items: communication, health, and team-building.
Over the past year, the company has instituted monthly "Town Hall"-style events to engage staff both in-office and remote. During these company-wide meetings, leadership presents updates, promotions, and kudos across all departments and team members have an opportunity to ask questions and have their voices heard. Weekly emails also highlight important and fun updates at the company, including info on team outings, mental health check-ins, reminders of under-utilized benefits, and even shared vacation photos. Additionally, a free telehealth benefit was added that allows access to doctors and therapists 27/7 via an app downloaded right to their phones. And the team has also found more ways to celebrate together – whether it's a catered lunch, an off-site party, a summer sports league, or hanging out together on the party patio at a baseball game.
WE'RE HIRING!
Looking to grow your career at a company that puts its people first? Visit our careers page at: https://www.linkedin.com/company/credico/jobs/