The new Community Service Committee (CCSC) at Credico (USA) LLC launched its inaugural event with an afternoon of volunteering at Chicago Lights Urban Farm, an incredible, wonderfully green space located at the south end of Chicago's Cabrini-Green community. The Urban Farm is just one of five programs offered by the nonprofit Chicago Lights, providing fresh produce, a community garden, learning opportunities, and so much more to people in Chicago's Near North, Near West, and South Side neighborhoods.
The Urban Farm cultivates an engaged community through educational and employment opportunities and access to fresh, local, and sustainably grown produce. And as part of the greater community, Credico is always looking for ways to give back!
While the CCSC was brainstorming for its first service project, a Credico team member mentioned how much they'd enjoyed their personal volunteering with Chicago Lights. Demonstrating the power of its people, the company took this suggestion and ran with it, reaching out to Deja Stout, the Associate Director for the Urban Farm to find out how we could get involved.
Deja let us know that the Farm welcomes volunteers to help with weeding, shoveling woodchips and compost, bed preparation, planting, and general beautification. After choosing an available date, the CCSC started setting up for success!
Before heading out for our volunteer day, a catered lunch was provided at the office to help sustain our efforts. Then, with an eye on the cloudy sky, we set off with our water bottles and gardening gloves for a day in the dirt!
We'd been looking forward to this break from the routine of desk jobs for quite some time, putting in some physical effort toward supporting the community. We knew that Chicago Lights would have useful assignments for each of us, regardless of how green our thumbs might be. UX designer and developer Agnes Rowsey noted, "Gardening is a hobby of mine and in this instance, I got to do something I enjoy and help support a great cause."
"Volunteering with Chicago Lights was a wonderful experience!" said Diana Medrano, who had just joined the team as our new office manager. "Not only was it a great learning opportunity in terms of gardening, but it also taught us about the history behind the garden itself and the surrounding community. It was a great team building activity that brought us closer together while having fun!"
Before we got to work that day, the team was welcomed to the site with a tour and orientation that included information about the Urban Farm's impact on the community, its general practices and background, a bit of history about the farm's place in Cabrini Green, and info about how Chicago Lights has grown since the founding of its Tutoring program in 1964.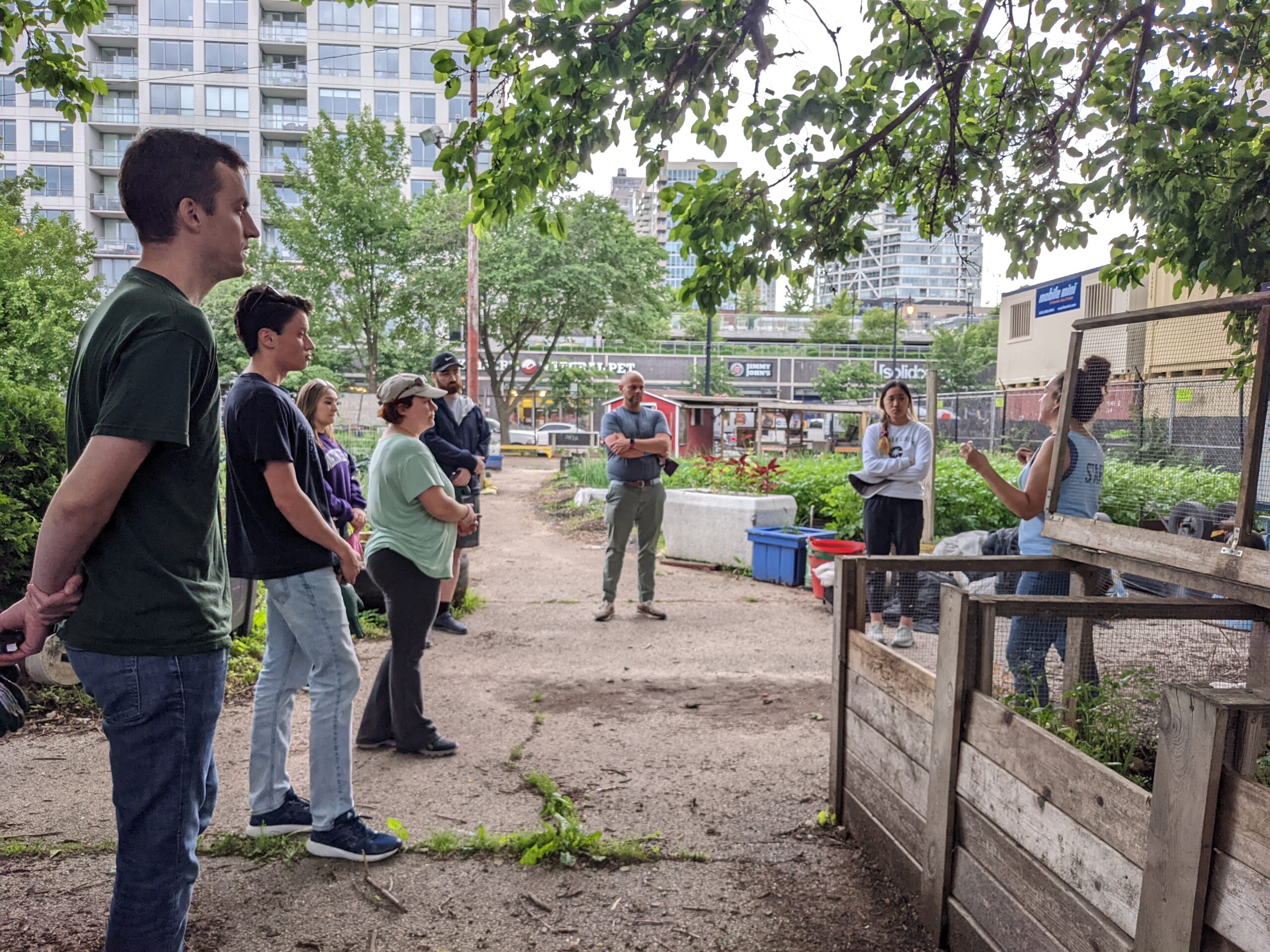 Being based in downtown Chicago allows Chicago Lights to be a central meeting place that can provide a wide variety of services to students and adults alike. They have a long history and reputation in the community and have partnered with more than 50,000 people since their founding. The farm not only gives teens and young adults valuable work experience, it also supplies a bounty of produce, herbs, and even flowers that can be distributed throughout the community or sold at their weekly farmstand. And the farm itself grows right on top of old basketball courts!
The contrast between the rapidly redeveloping urban neighborhood and the calm, green oasis of the farm was striking. Michael Fergus, assistant commissions analyst, pointed out that "although we were working amidst construction and traffic, the garden is an island in the middle the city. It was almost peaceful, which can tough to find in Chicago."
We also learned that the youth development programming at Chicago Lights directly engages thousands of participants each year. In addition to Tutoring, these programs also include Social Services, their Dance Academy, the Urban Farm, and Summer Day, a program that provides a safe place to learn and engage in academic, arts, and enrichment classes while reducing summer learning loss for first through ninth graders. And the impact goes beyond just the children and youth who attend these programs – their family-oriented, individualized approach deepens their impact across an individual's family and community as they adults gain the resources, knowledge, and skills they need to lead fulfilling lives.
The Urban Farm also packs a ton of productivity into its relatively small space. In addition to raised garden beds and rows upon rows of growing vegetables and flowers, there are greenhouses that help start seedlings in the spring, community garden plots accessible to local neighbors, a large composting area, a set of shaded picnic tables near the office trailer and storage sheds, the farmstand building near the street, and the Nari Garden, a memorial space dedicated to a former Farm Camp attendee named Janari Ricks.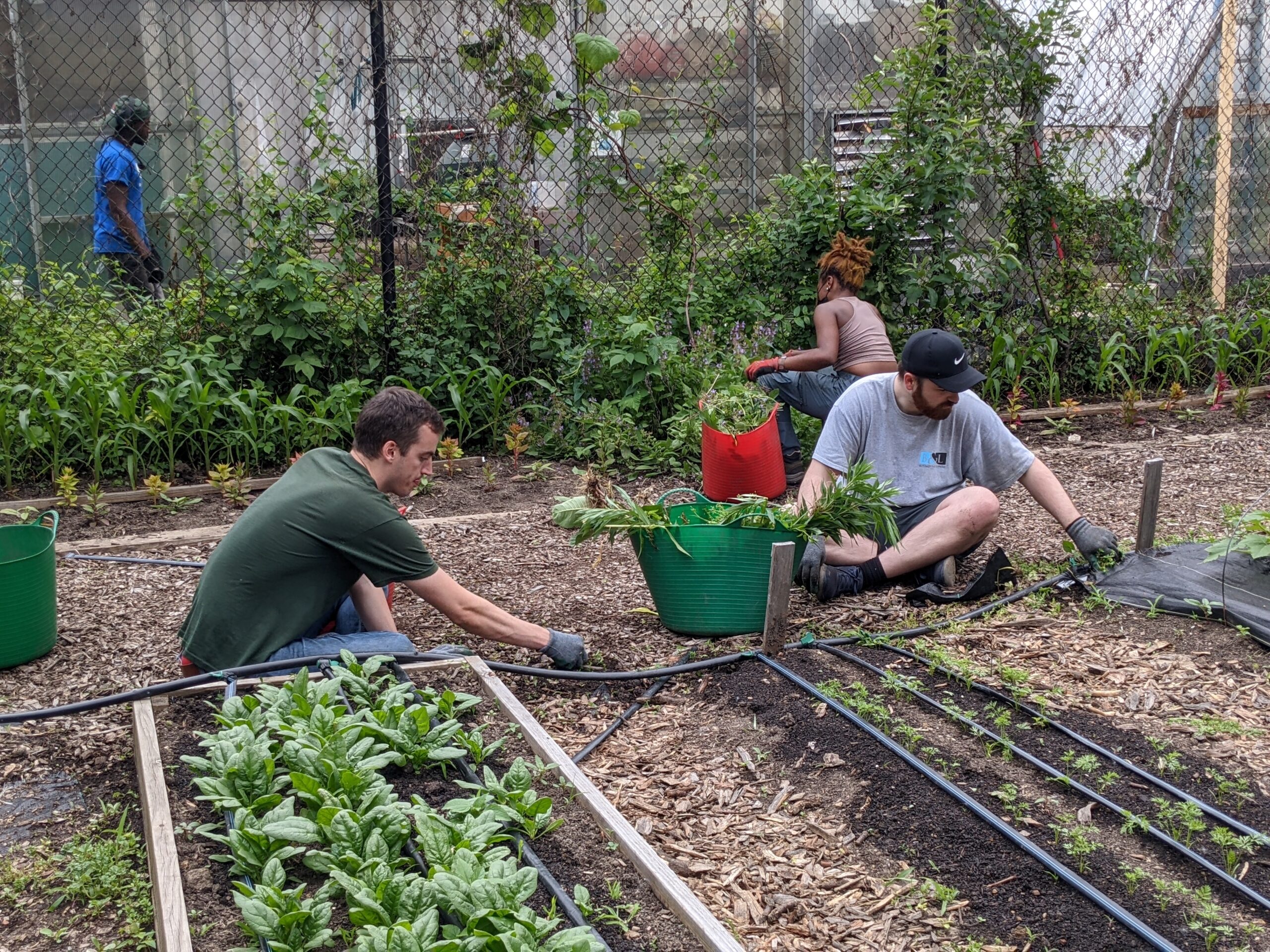 For the substance of our workday, the Credico crew split up into small groups to work with Urban Farm volunteer staff on a variety of needed tasks. One group worked on clearing and beautifying the Nari Garden while another team took on a field full of weeding between rows of corn and flowers. A third group did the heavy lifting for the day, moving hay and freshly shredded mulch to cover plants and help retain moisture. And luckily, the clouds only dropped a little sprinkle and some much-appreciated shade, allowing us to maximize our efforts and get a full afternoon of projects completed.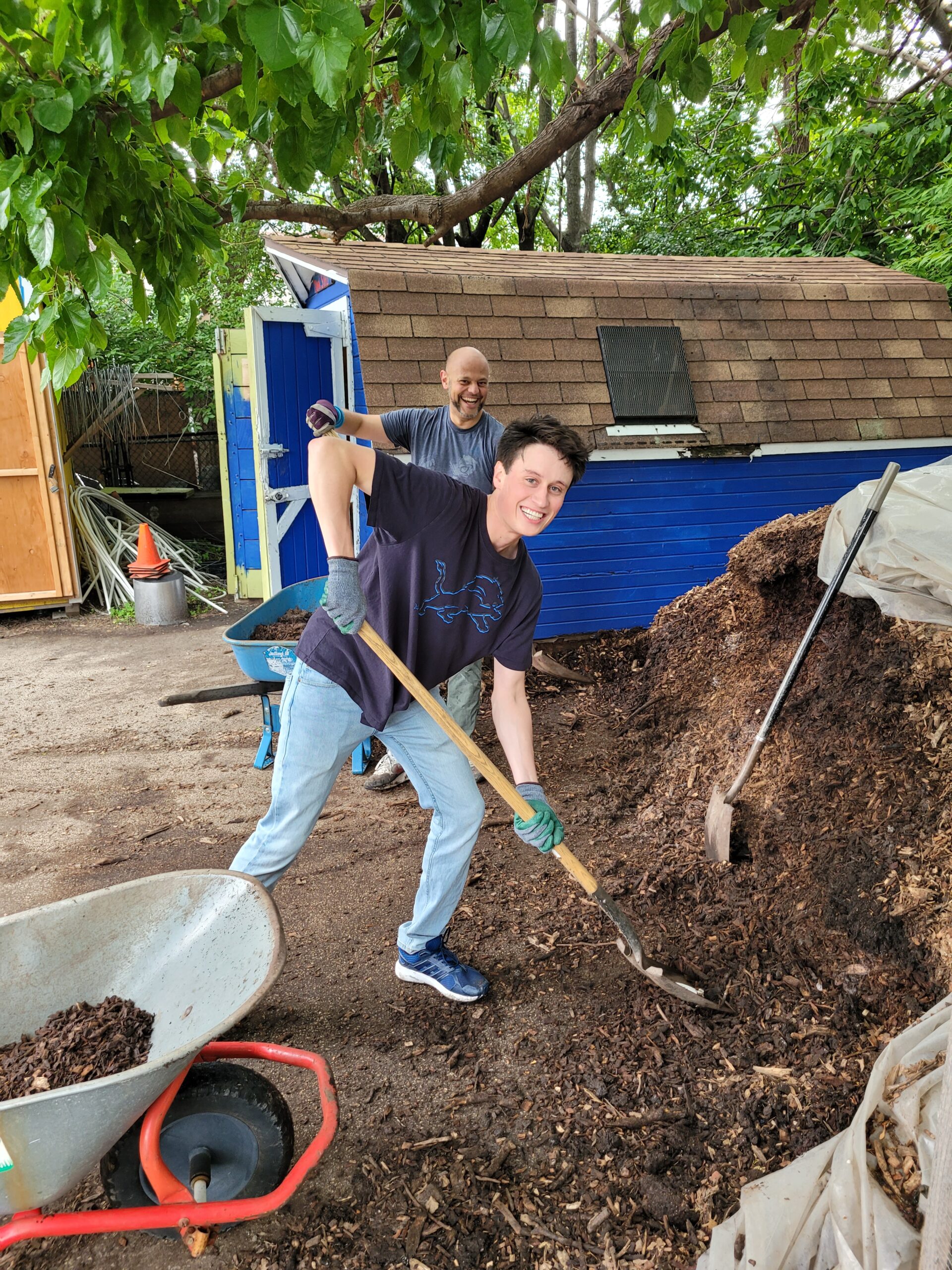 An added surprise for the afternoon was discovering the farm cats! We were greeted during our initial tour by an eagle-eyed tabby, keeping an eye on the newcomers as we explored his territory. Deja explained that he'd just showed up one day and decided to stick around, belonging to no one but himself and the farm. Two more felines made themselves known throughout the day, always a bit wary of people while running their own pest-control program at the farm over the years. While they are free to come and go as they please, staff do provide shelter and some food for the four-legged crew to encourage them to stick around.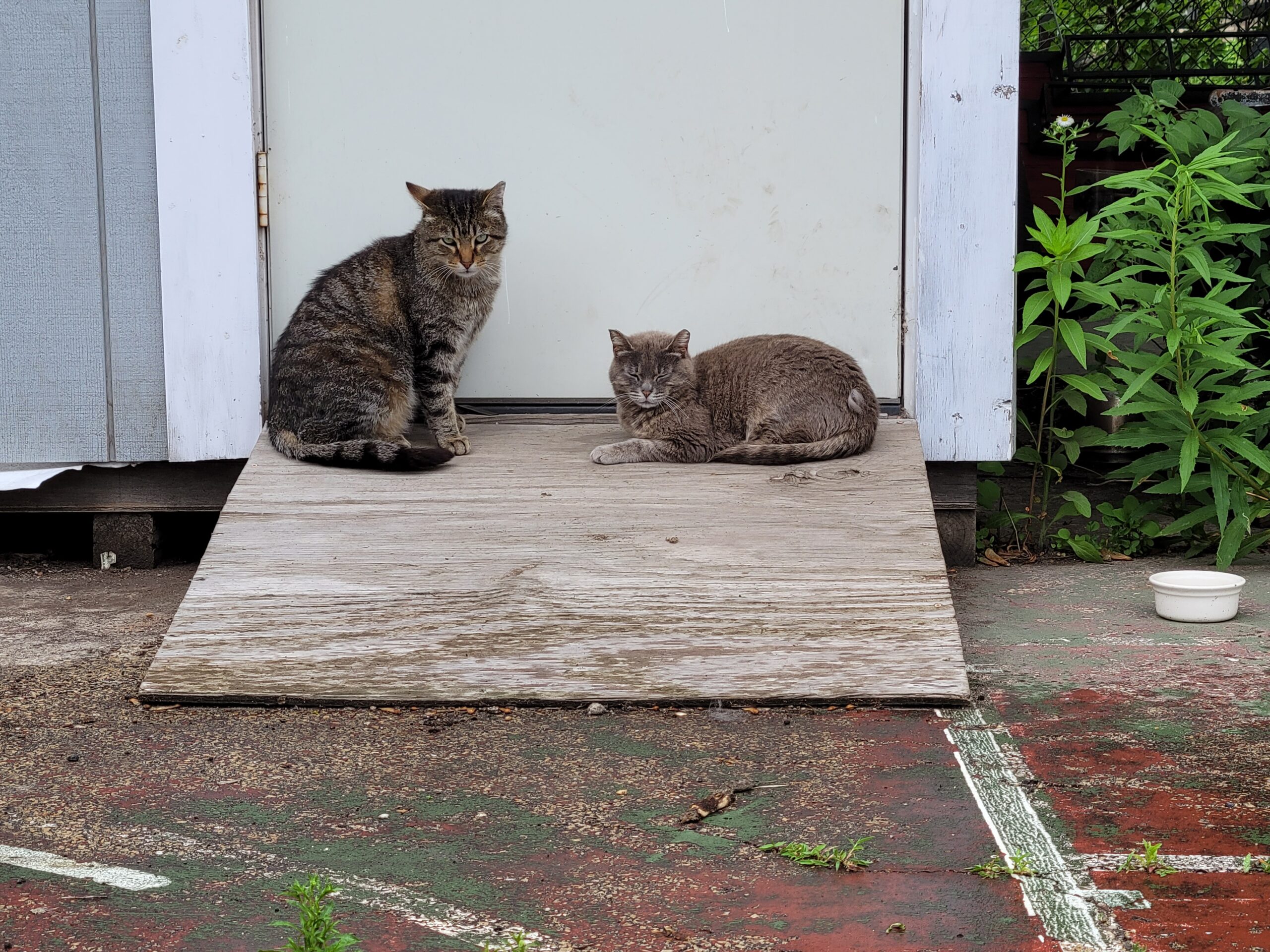 Credico couldn't have been more pleased to volunteer with such an incredible organization. Chicago Lights builds brighter futures for Chicago's youth and adults through supportive relationships and life-changing programs. They provide creative youth development and adult social services that help people build the skills they need to transcend systemic barriers and lead fulfilling lives.
"Volunteering at the Urban Farm was an incredibly rewarding experience," remarked Conor Brennan, senior accountant and lead for the CCSC. "The learning opportunities that Chicago Lights provides for young adults in the area have a very real impact, along with the produce provided to low-income families. The importance of organizations like this to a city like ours truly can't be measured, and I was honored to contribute in our own way!"