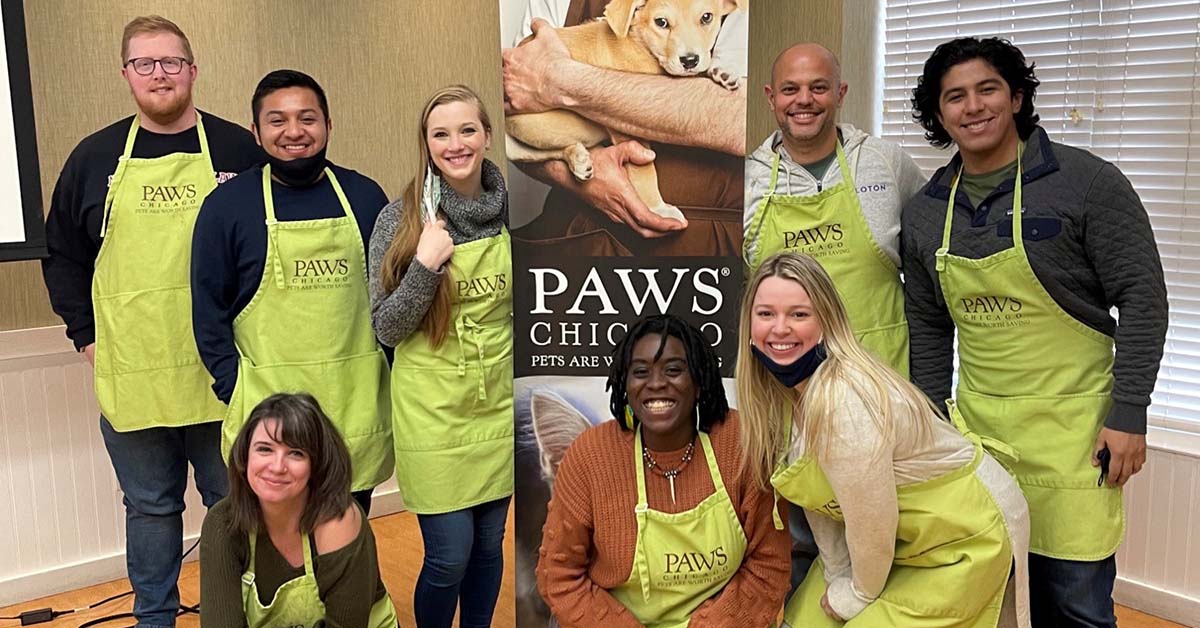 Credico prides itself in its commitment to bolster the communities where it is located through the power of giving back. Recently our Legal, Compliance, and Onboarding teams from Credico (USA) LLC partnered together for the holidays to volunteer at PAWS Chicago to do just that – to support this community of homeless pets in need.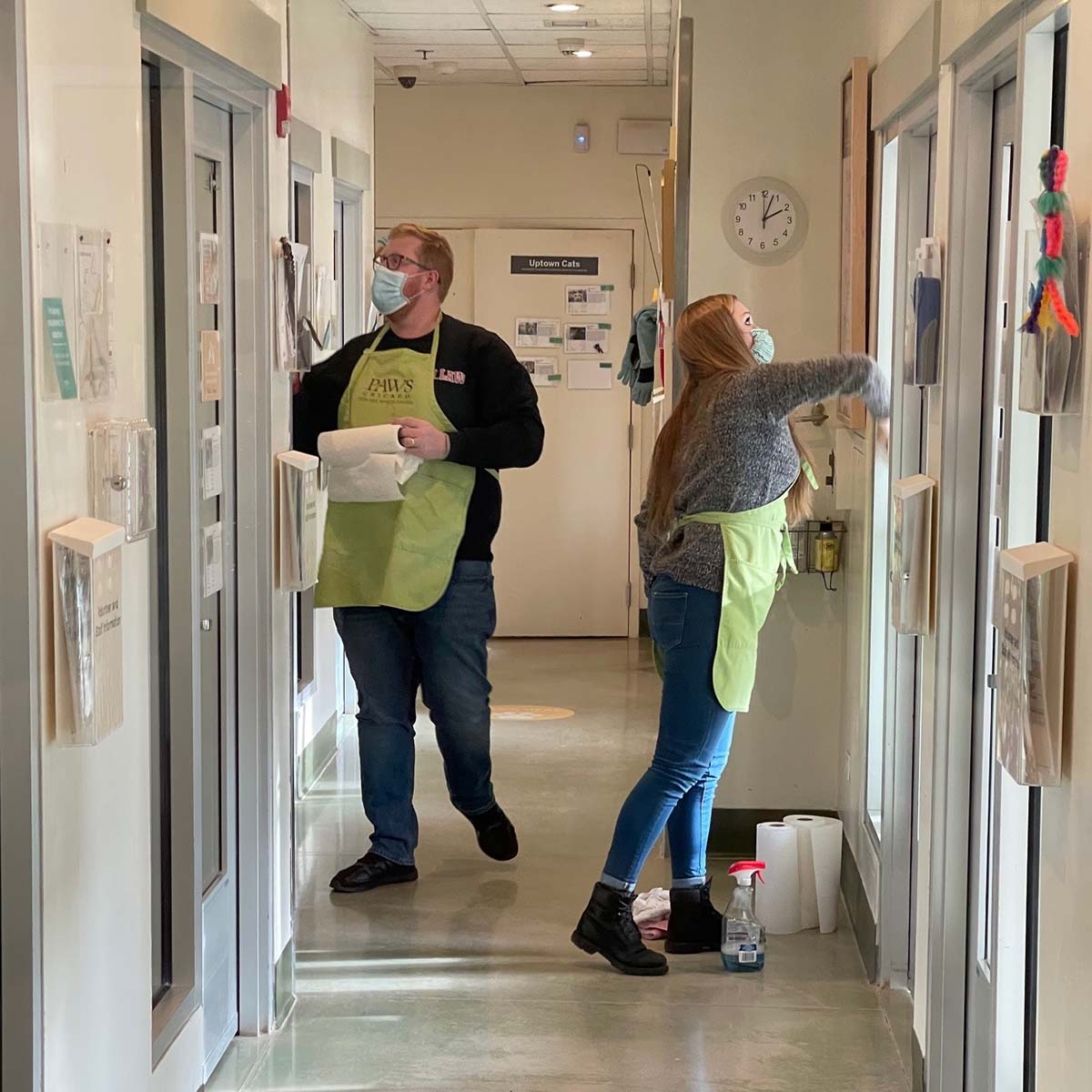 The team helped the PAWS Chicago team clean, organize donations, and other crucial shelter duties, including playtime with a few cute pups and cats.
"Being a big dog lover, I was more than happy to offer my time to PAWS as it's an organization with a mission I can stand behind," said Devin Gomez, an Onboarding Specialist at Credico. "I'm excited for future chances to help and also squeeze in playtime with the puppies."
The goal is to volunteer with PAWS Chicago quarterly to nurture this ongoing developing relationship. The team's next event is scheduled for March 2022.
While this may be the FURst time the team has volunteered with PAWS Chicago, our team is very familiar with the non-profit organization as several members of the Credico family met their FURmily members at the no-kill shelter and adoption facility.
PAWS Chicago is the no-kill animal shelter that has led the charge in transforming Chicago into an official no-kill city by partnering with other city shelters and pounds in the area. Their commitment to saving lives and expanding the services in support of animals in need is made possible through donations and the help of volunteers.
"Being able to give back to PAWS was something I truly enjoyed and helping them to make a difference in our community," said Francesca Osayande, an Onboarding Specialist at Credico.
If you are interested in volunteering with PAWS Chicago, email them at volunteers@pawschicago.org and start making a difference in a homeless pet's life today.