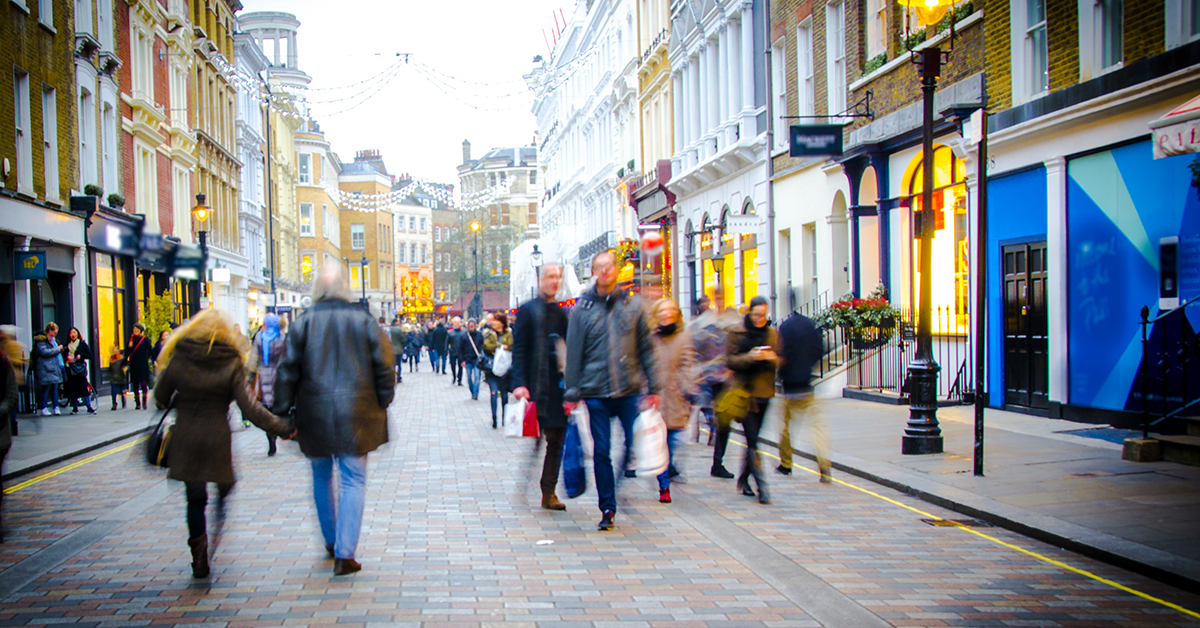 Convenience stores are vital to our communities. Most often called the corner shop, these marketplaces can sell anything from groceries to everyday essentials like toiletries, cleaning supplies, or last-minute gifts. These small shops nestled conveniently and visibly in a neighborhood also often provide residents and passersby with a sense of comfort and belonging. 
According to Statista.com, the number of local convenience stores in Great Britain reached an all-time high in 2015. More than any other industry in the UK, the convenience store market increased faster than the economy did overall. While those numbers have decreased, convenience stores have been making a comeback. In 2019, the United Kingdom's convenience market was forecasted to grow by 17.6% in value between then and 2023. IBISWorld reports that the convenience store market is expected to grow by 4.1% in 2022 alone, while it has increased by 3.5% annually since 2017. The Association of Convenience Stores, or the ACS, is the voice of more than 33,500 convenience stores in the United Kingdom. In the ACS' 2022 Local Shop Report, convenience stores generated over £45bn in sales over the last year, and these figures are expected to rise to over £48bn by 2025. 
Convenience stores are so much more than little shops in our neighborhoods. These stores create jobs and are a symbol of entrepreneurship. However, the 2022 Local Shop Report also discovered that 71% of convenience stores are operated by independent retailers who are "either entirely unaffiliated or as part of a symbol group."  
The incredible growth is mainly due to the pandemic and the convenience these stores offer the community members they serve. Convenience stores are considered essential businesses that cater to their community and serve as gathering spots. In addition, 78% of customers agree that local shops are good for the environment, as more customers can walk to the store, according to the ACS.  
So why do we look at the convenience market? Convenience stores and Credico both focus on in-person sales. And as we know, innovation demands out-of-the-box thinking that looks beyond our own sector. Credico uses face-to-face interactions and creative technology applications to build customer relationships and amplify the impact. We see this growth in the face-to-face channel as proof that our business marketing approach will continue to meet demand and maximize sales, benefitting our partners and the communities they serve.  
Credico UK is already experiencing an increase in demand for customer acquisition for brands wishing to take advantage of the UK market.  
"Consumers seek to buy what they want, wherever it is convenient for them, while looking for a great experience in the process," says Ian Attwood, CEO of Credico UK. "We now have a new audience of consumers who have grown up in the era of 'new convenience.' This younger generation is key to driving ongoing growth, but have high expectations that need to be met."  
The challenge for brands now is how to support that, so they share in the growth opportunity. An essential factor in successful campaigns has been a focus on delivering fantastic customer experience, which is where Credico thrives. Our independent field sales and marketing agencies have experience working with high-growth brands and know how to leverage the infrastructure, resources, and leadership rather than pivoting your businesses, which can take months or even years to meet expectations. In short, Credico UK works with clients like you to establish business propositions that attract and retain consumers.  
If you're looking to unlock real efficiency, contact us today to get a transparent proposal with goals for your business.