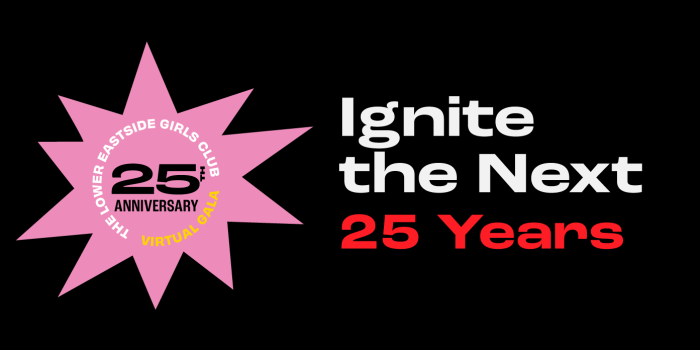 When the Lower East Side Girls Club first opened its doors 25 years ago, it was out of a need to provide a place for girls in the area to gather, grow, and simply be a girl. It's been a long time since this community-based organization found itself in search of staff, a building, and programs. Today, the club is a 35,000 square foot state-of-the-art haven for middle and high-school-aged girls offering more than 50 programs at no cost to them or their families.
Girls Club members have access to weekly programs in the arts, sciences, leadership, wellness, and entrepreneurship, an initiative that is fundamental to both Credico and its President Jesse Young, a fellow New Yorker and entrepreneur.
"We believe in the entrepreneurial spirit, and it is encouraging to see that same spirit in the talented young women of the Lower Eastside Girls Club."
For more than five years, Credico has been a dedicated financial supporter of the Lower East Side Girls Club. Credico supports the Girls Clubs' commitment to training the next generation of ethical, entrepreneurial, and environmental leaders and believes that with every investment.
The Lower Eastside Girls Club held its annual gala Thursday, May 20, 2021, to a virtual audience to celebrate their silver jubilee. The theme of the night, Ignite the Next 25 Years, reflected upon the ways it has been a refuge for their lower east side community throughout its 25-year existence — especially during the unprecedented coronavirus pandemic.
The event was a digital walk down memory lane for current and past members of the beloved club. Stacey Abrams was the honoree of the night for her work with Fair Fight action and its mission to promote fair elections, encourage voter participation, and protect voting rights. Attendees included Board Members Actor Rosario Dawson and Cleo Wade, Radio and TV personality Nessa, Former NFL Quarterback and Activist Colin Kaepernick, Actress and Activist Yara Shahidi, and Orange Is the New Black Actress Natasha Lyonne, Author Blair Imani, and Senator Cory Booker.
With the help of their supporters and champions, Lower East Side Girls Club raised $430,000. These funds will help them expand their mission from serving the girl and her family to serving her entire community with their new Center for Wellbeing & Happiness. The 5,000 square-foot space adjacent to its current facility will be home to intergenerational and holistic wellness programming for all community members when it opens in 2021.
The Girls Club is continuing its fundraising efforts to meet its remaining $220,000 goal. Each donation received will help the Lower East Side Girls Club ignite the next 25 years of Joy, Power, and Possibility for the communities and lives they serve.
"We were born out of an enterprising mindset," said Young. "We believe in keeping that spark alive in everything we do, and with every donation we make to the Lower Eastside Girls Club."
Donate to the Lower Eastside Girls Club today. The impact your generosity will have will transcend generations.