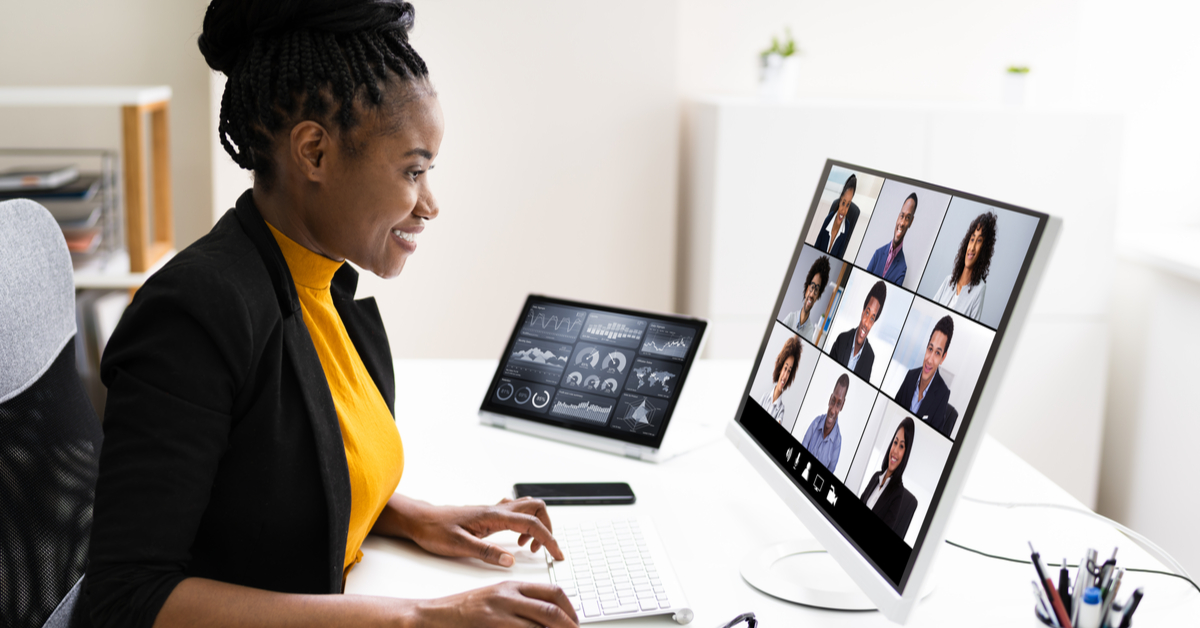 By the end of March 2020, over 100 countries worldwide had launched either a full or partial lockdown, affecting billions of people. Initially, the challenge to keep face-to-face communication a regular part of business life seemed impossible. However, amid a global pandemic, virtual conferencing platforms provided a channel for companies to stay connected with employees, clients, and collaborators.
As a global organization, Credico operates offices in the US, UK, South Africa, and Canada. Travel restrictions meant that all company communications became digital. With offices in four different time zones and clients worldwide, video conferencing has played a significant role in maintaining relationships.
Credico hosted quarterly conferences and events across the globe pre-COVID, bringing together their outsourced workforce and clients. The pandemic has forced companies to pivot their processes to ensure company culture and service standards remain unrivaled. The global brand has achieved great success in maintaining its high standards and even achieving Great Place to Work Certification™.
Credico shares what they've found to be the five most valuable business benefits of video conferencing:
1. Video is More Engaging Than Audio
Audio-only meetings can lead to participants becoming distracted and zoning out as they're not visible. Video conferences enable a more significant connection as participants feel the need to maintain eye contact. When meeting attendees are visible, they are more likely to use their communication skills as if the meeting was face-to-face.
2. Video Conferencing is Efficient
Video conferencing increases efficiency. It allows attendees to gain back time that would be lost because of travel time for in-person meetings. Also, with sustainability becoming a concern for more companies, video conferencing is a greener alternative. A study conducted at George Mason University found that driving to a meeting one hour away uses the equivalent electrical power as 1,000 hours of web conferencing.
3. Video Improves Communication
Humans are visual beings. Did you know that humans process visual information more quickly and accurately than text and audio? Therefore, attendees of a video meeting are likely to retain more information and comprehend it more effectively than an audio-only meeting.
4. Video Conferencing Connects Teams
As a global organization, Credico utilizes video conferencing to connect staff working remotely, offices in other countries, and sometimes just people working on location. Video conferencing removes distance as a factor in maintaining working relationships.
5. Connection Helps Employee Retention
Having a healthy work-life balance is incredibly important to Credico. An employee can't perform their best if they can't balance their work and personal lives. Credico offers their team members work-from-home days to ensure that everyone can balance their commitments. The flexibility provided by video conferencing gives people more control over their workdays, leading to improved staff retention. Video conferencing also helps keep individuals working from home feel more connected and part of the team by regularly connecting face-to-face with their coworkers.
As the world starts to open up and in-person interactions are beginning to make a comeback, Credico believes that video conferencing will still have an important role to play.