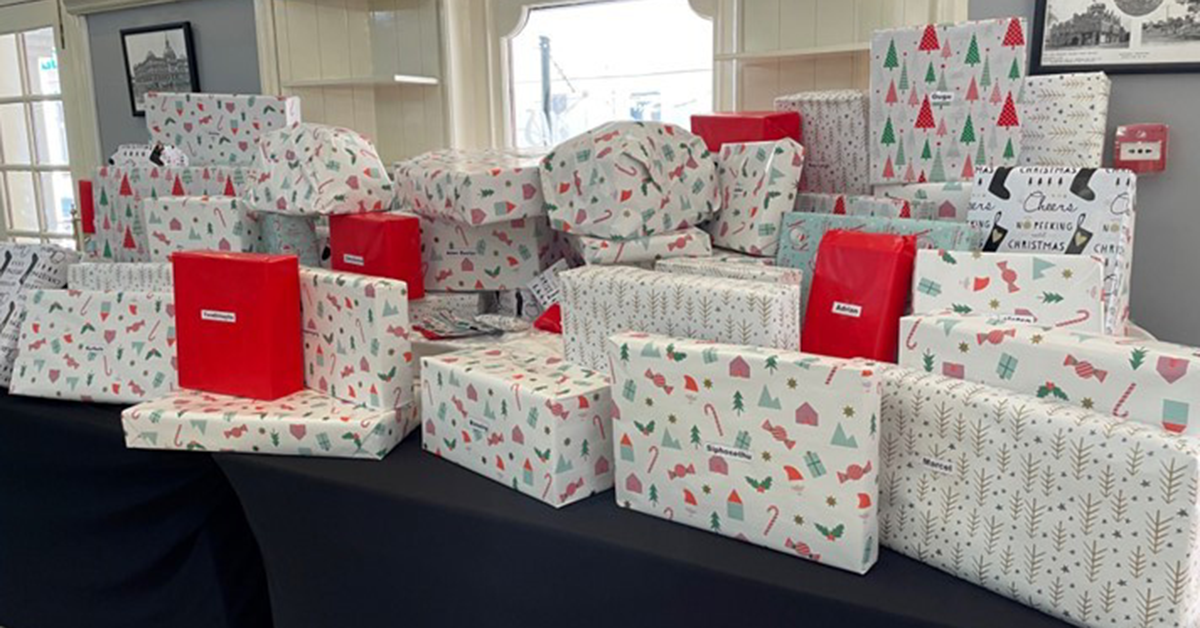 On Saturday, 2nd July 2022 an excited group of almost 200 Credico South Africa staff along with their families met up at Gold Reef City Theme Park for the annual Credico SA Family Christmas in July event.  This event has become a favourite amongst the staff and their families.  We have not been able to host this event for the past two years due to Covid-19 restrictions, and it was wonderful to see everyone mingling and ready for a fun day. 
Everyone gathered at the starting point in front of Barneys restaurant where hot drinks and delicious muffins, fresh out the oven, were served.  There was lots of laughter to be heard and conversation flowing as families met up and exchanged stories together.  It was wonderful to see how the kids had all grown up over the last two years and good to hear all of their exciting news.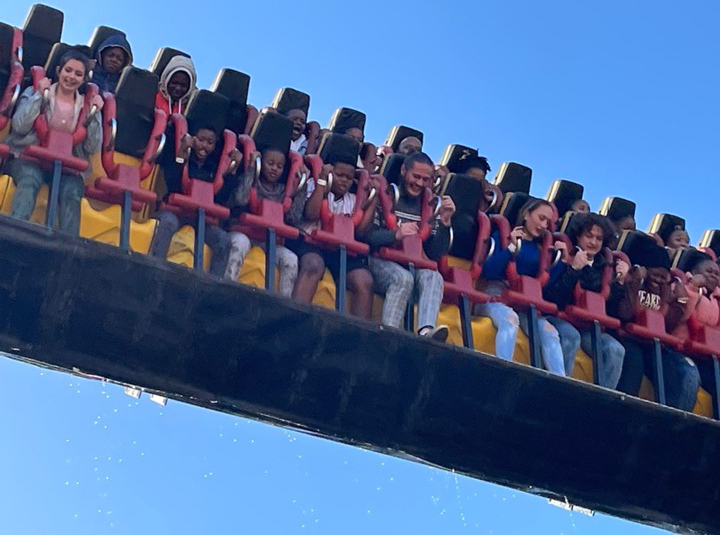 After warming up, everyone was eager to get to the thrill rides and get their adrenaline pumping.  With 18 rides to choose from, like the Anaconda, Tower of Terror, Golden Loop, Jozi Express, and the latest High Flying Maverick, there was no time to be bored.  For those less adventurous or too young to try out the thrill rides, there were also 13 dedicated kids rides and fun stalls where you could win soft toys of different sizes by throwing balls in hoops, fishing for ducks or testing out your strength by hanging on a rail for two minutes.  Even a stroll around the park which is themed around the gold rush that started in 1886 on the Witwatersrand, where the buildings in the park are themed to mimic this period, is lots of fun.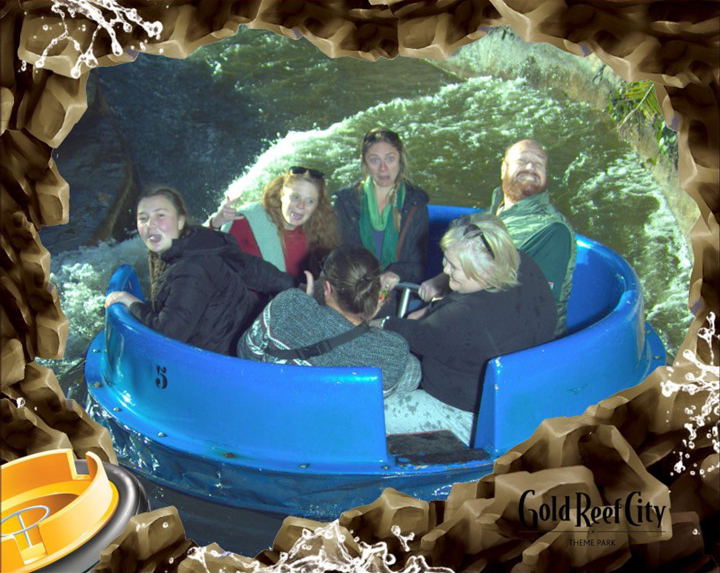 After fitting in as many rides as possible and working up an appetite, everyone met up at Barneys for a delicious buffet lunch and Build a Burger for the younger kids.  After enjoying a festive lunch, it was time for our special Credico Santa to greet the kids and hand out presents.  There was so much excitement and screams of joy as the kids gathered around Santa to eagerly await their name being called.  Santa was almost caught with his pants down but recovered quickly and only added to the laughter for the kids.  After receiving gifts, the room was filled with kids ripping open their presents and being delighted by their "extra Christmas" spoils in the middle of the year.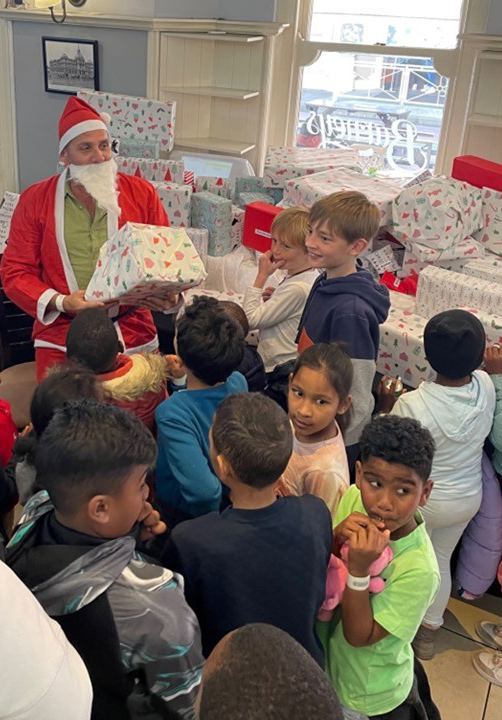 The adults were not forgotten and in keeping with the ethos of the company and Christmas feel, each family was gifted with a board game to be enjoyed together as a family. 
We were also able to acknowledge two staff members with their 5 year long-service and congratulations to Promise Mthethwa and Munier Abdurahman for picking up their gifts and recognition for their service.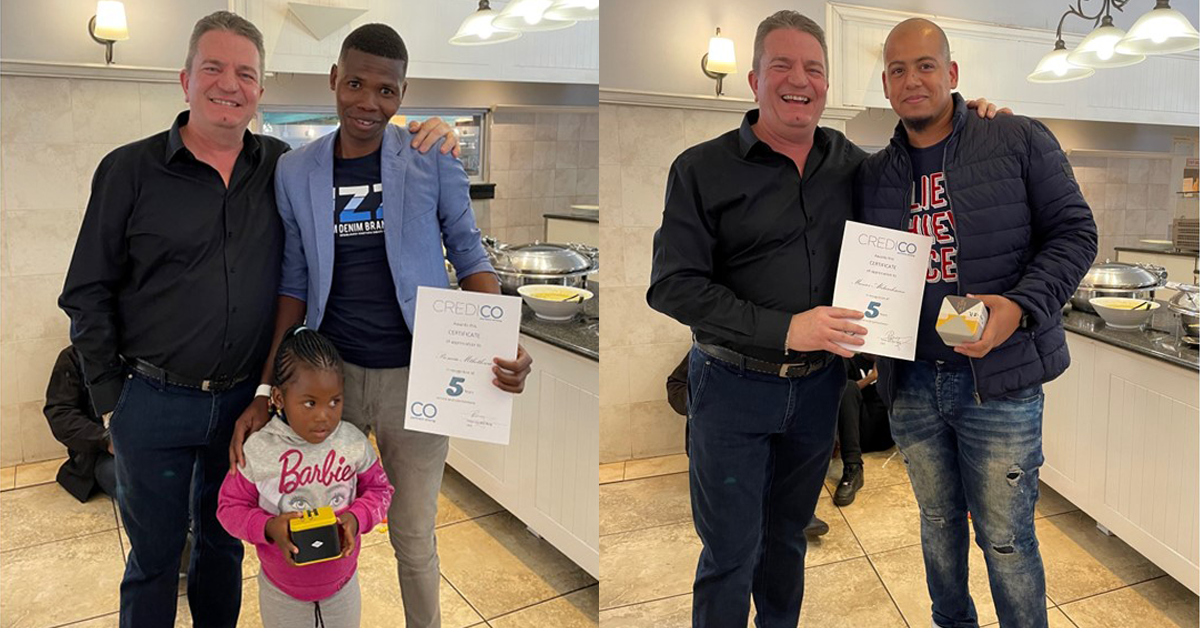 After spending some time together as a group, the families ventured off again to enjoy another two hours at the theme park prior to closing.
Credico SA really does feel like an extended family and this is evident through the loyalty and bonds that have been formed between the staff members.  What a wonderful tradition to have at a company – Bringing families together and ensuring that families get to know each other.  How special for children to be a part of the company where one of their parents is employed and spends so much of their time.  I think this is a tradition which the Credico families will always remember and appreciate.  Family is very important to Credico SA and we appreciate all the time and effort that is made by our employees.  This event is an opportunity to say "thank you" to our employees and their families and celebrate time together as one big Credico family.