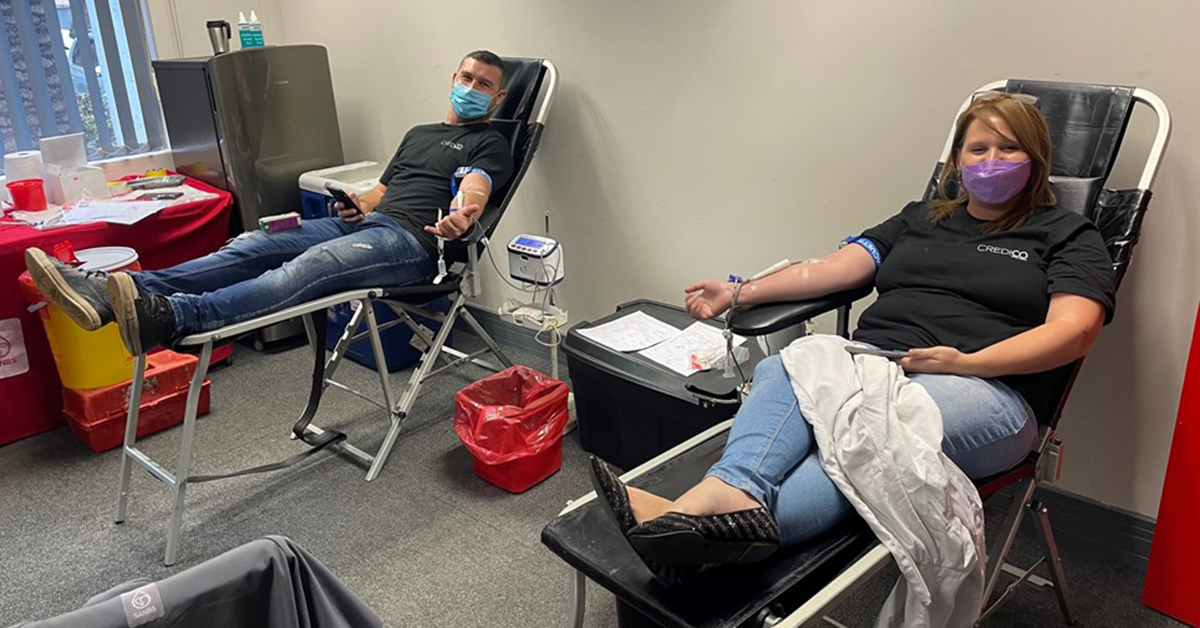 The need for blood reserves is essential – not only for medical research in combatting diseases, but also for saving the lives of persons in need of transfusions, accident victims, and other patients who need it. Just one donation can save up to three lives! In recognition of World Blood Donor Day, held every year on June 14, we'd like to spotlight our team in South Africa for their ongoing contributions to their local blood supply.
Every three months, Credico South Africa holds a recurring blood drive along with SANBS (South African National Blood Services). This helps alleviate pressure on critically low blood reserves across the country. SANBS is a not-for-profit organization that provides an essential service rated amongst the best in the world in the provision of blood and blood products, as well as research and training. One of their primary goals is to increase the pool of active blood donors in South Africa, in part by deploying mobile donor centres and encouraging youth donations by conducting educational tours of their Mount Edgecombe facility for schools and universities.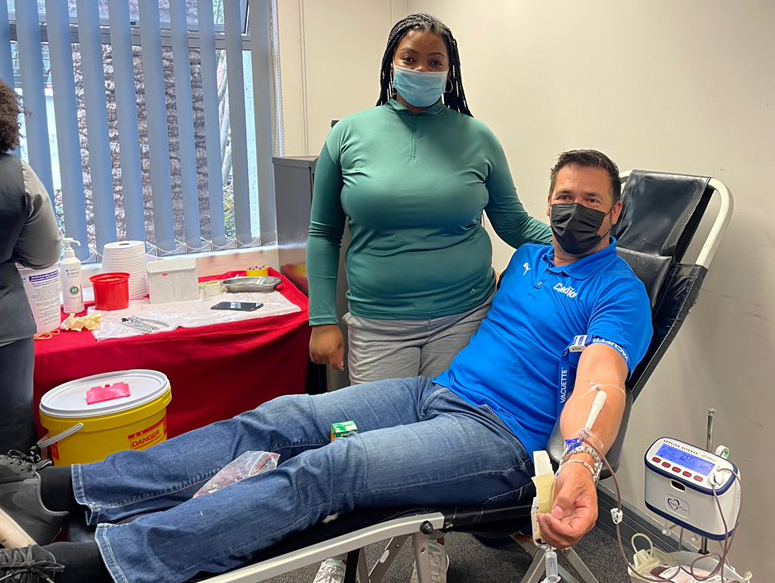 Blood drives like Credico's contribute to the 3,300 units of blood SANBS collects every day, and the team impacts the nation's blood supply even further by being active, repeating blood donors. Alongside technological innovations like smart fridges and drone technology, donations with SANBS allow blood to be transported safely and effectively to where it's needed most, especially in rural areas.
The need for blood is universal, but access to blood for all those who need it is not. Blood shortages are particularly acute in low- and middle-income areas, but replenishment is needed worldwide and year-round. Donated blood is needed not only during emergencies or disasters, but also in peacetime when it can save the lives of premature babies, cancer patients, accident victims, and more. Donating blood only takes a few minutes, and the components of donated blood can be used for transfusions, treatment for patients with bleeding disorders, and even fighting infections to save lives.
Giving blood is beneficial to you as a donor, too! It is said to reduce cancer risk and be beneficial for your heart. It's almost like a free check-up! When you donate blood, your blood pressure and hemoglobin levels are checked to make sure they're in a healthy range, and your donated blood is run through multiple tests. You'll be automatically informed if any of these tests come back positive, giving you early warning of potential serious illness. Blood donation also encourages the production of fresh, healthy new red blood cells as your body replenishes the blood that's been donated, which burns a few calories as well. Plus, you'll feel good about donating blood to help someone in need!
To ensure that everyone who needs transfusion has access to safe blood, all countries need voluntary, unpaid blood donors who give blood regularly like our dedicated team in Johannesburg. In addition to building an effective, sustainable blood donor program, the act of blood donation also helps generate social ties and reinforces the unity of our communities.
Donated blood gives patients a gift that money cannot buy and science cannot create. A unit of blood can save up to three lives as blood is separated into red blood cells, plasma and platelets. If you are in South Africa, take this short quiz to find out if you can save three lives today! SANBS can direct you to the nearest donor centre, or help you book a blood drive at your organisation or event.
We are truly appreciative to all the donors, and in particular to those who have committed to becoming regular donors. Thank you to everyone who shared a bit of themselves to help others – every drop counts.