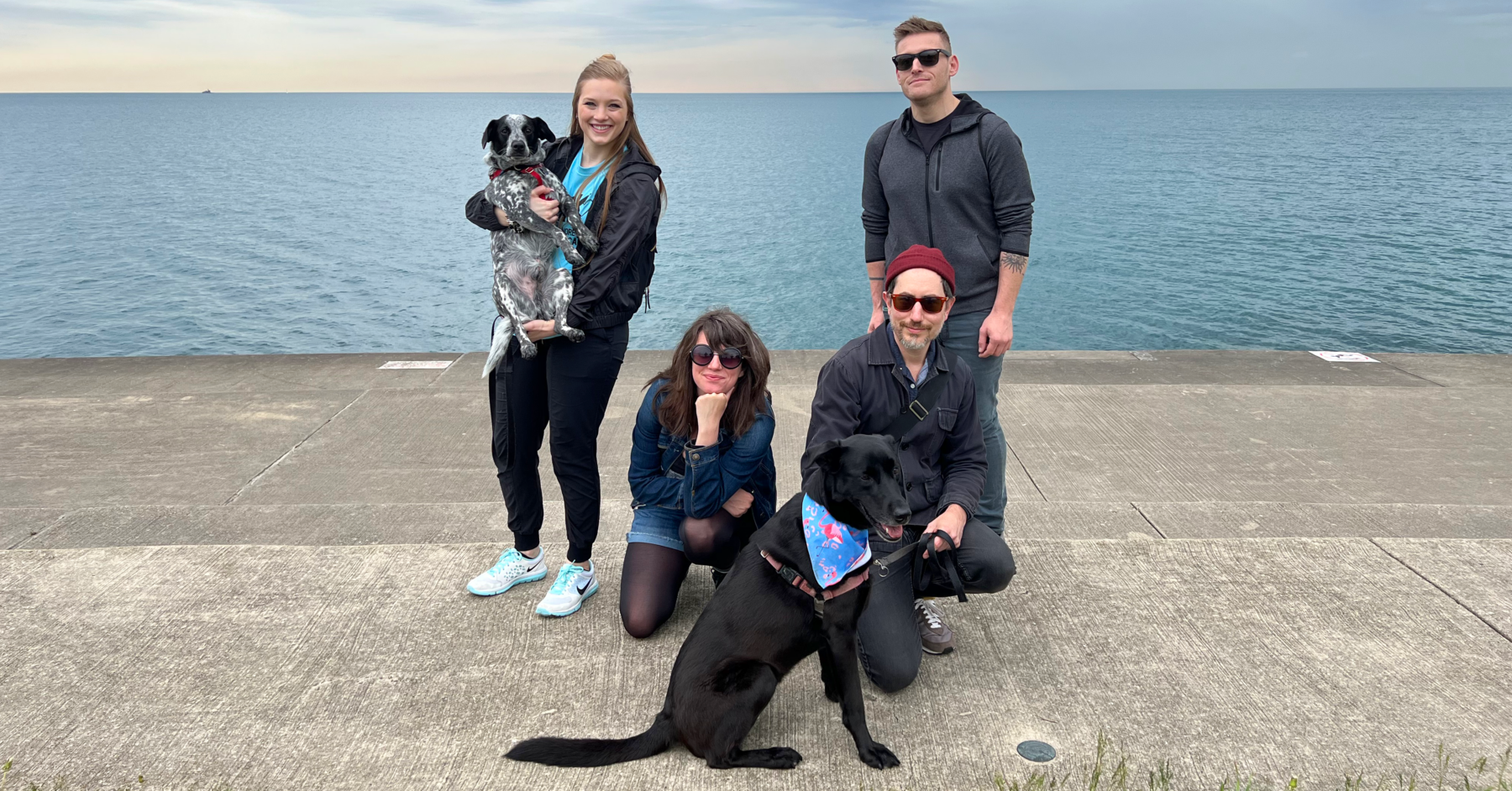 Chicago's oldest, dog-friendly outdoor fundraiser headed back to the park Saturday, May 21!
The Anti-Cruelty Society's 28th Annual BARK, formerly BARK in the Park and BARK from the Heart, welcomed all dog lovers, adopters, foster families, and friends in celebrating The Anti-Cruelty Society's 123-year-old history and community of caring.
"We are so glad to be back live and in-person," the Anti-Cruelty Society's President and CEO, Tracy Elliot, told ABC 7 Chicago. "The purpose of this is, first of all, raise money so we can save more animals, and secondly is just to engage with our friends and our supporters and have a good time – enjoy the human-animal bond in the best way possible."
Dog-lovers from all across Chicagoland were on a mission to help raise $150,000 for The Anti-Cruelty Society, forming fundraising teams to help pets in need. And Credico's Director of Corporate Compliance, Erica, spearheaded the effort to get Credico (USA) LLC signed up.
"I thought doing a scenic walk outside would be great for team-building. As much as I love company mixers, the thought of being able to finally meet some of my coworker's dogs was exciting! But of course, raising money (and the friendly competition it brings amongst coworkers) was always my end goal."
Credico's involvement in the event was purely fortuitous – Erica had been checking her inbox to follow up on Credico's volunteer commitment with PAWS Chicago when she saw an email from the Anti-Cruelty Society about their annual BARK event. And it didn't take much convincing to get the Credico team involved – leadership always advocates for charitable causes, and volunteers started signing up for the team right away.
The Anti-Cruelty Society is a private, independent nonprofit that's been around since 1899. (Wow!) It has an open-door policy and won't turn away any animal regardless of age, condition, or temperament, and they offer all kinds of programs and workshops to help pets and their people. For example, a $10 donation can help pay for a deworming treatment, and a donation of $150 will pay for five days of shelter, medical care, and food for one animal. Add that to their incredible educational and fostering programs, and you've got a lot of happy pets – over 4,000 adoptions in 2021 alone!
This year's BARK started from Soldier Field at 9 am with a 2.5 mile walk along the lakefront, followed by a family-fun pup-party that included food, beverages, music, and dog-friendly activities like an agility course, training demonstrations, and a Canine Carnival with a "BARKetplace" stocked with all kinds of goodies for your pooch.
At the finish line, enthusiastic ACS volunteers threw confetti and congratulated all the dogs. "I know I'm projecting here, but our dogs looked pretty proud of themselves," said Erica. "I also loved finally meeting Jessica Hucek's little dog, Oz. Our dogs certainly fell in love that day."
Although this year's PAW-ty had to end a bit early due to inclement weather, Credico's amazing fundraisers were still out in force as the sixth-highest fundraising team! Altogether, Credico's team of seven fundraisers brought in $2,315 for the Anti-Cruelty Society. And what's more fun than raising money for animals in need and enjoying the fruits of your labor by kicking back after a lakeside walk with some beer, dogs, friends and family? There's not much more fun than that!
If you feel like you missed out, never fear! BARK will be back next year, and you can still help the Anti-Cruelty Society reach their 2022 fundraising goal by donating here.