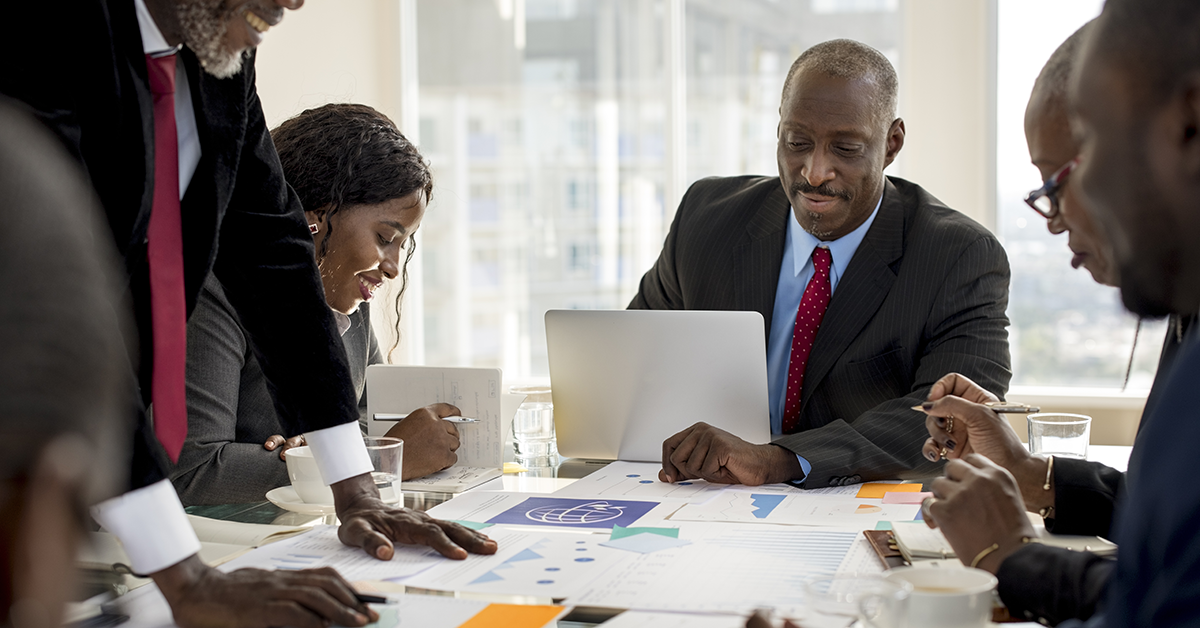 Creating a business is a huge endeavor. And most business owners can't go it alone. It takes partnering with others to see the vision through, fill in the creative and technical gaps, or, simply put, achieve work-life balance and enjoy the fruits of your labor. Most business owners, successful and not so much, can agree it takes a healthy partnership for any business to thrive. That is not by happenstance.
Partnerships are essential to humanity. The Oxford dictionary defines this alliance as an association of two or more people as partners. In business, partnerships are just as crucial, and Oxford defines those relationships as a business or firm owned and run by two or more partners.
Business magnate and the founder of Ford Motor Company, Henry Ford, said it best about partnerships, "Coming together is a beginning, staying together is progress, and working together is success."
Achieving business success isn't guaranteed. According to the U.S. Bureau of Labor Statistics, 1 in 5 companies don't make it to see their first full year of business, and the longer you're in business, the chances of your business failing grows. For example, there is a 49.7 percent chance at year five that your business will fail and a 65.6 percent chance by year 10. Unfortunately, 38 percent of companies fail because they run out of money or can't raise more funds, while seven percent fail because of friction among their team or investors. Considering nine percent of prospective business owners don't attempt to start their business because they can't find a business partner, this only supports the argument that strengthening partnerships is critical to ensure your business' success.
So how do you strengthen strategic partnerships effectively, successfully, and harmoniously? Well, that takes a great deal of interpersonal skills and intentionality to ensure that all parties involved have a positive experience.
Let's start there.
Align on Shared Values
Business partners have positive working experiences when what they value aligns with the business's core beliefs. A business partnership is more than the money it can make; it's a personal connection to the operation, the goals, and the vision of the business that makes the collaboration worth doing. "A business that makes nothing but money is a poor kind of business," said Henry Ford. The partnership will thrive if these personal and business beliefs continue to work in tandem.
Seek Complementary Skills
A partnership takes a collaborative effort. So, it's essential to find a partner whose talents strengthen yours but also fill in your gaps for the sake of the business. For example, introverts make great business partners with extroverts. If you're a reserved person, it may behoove you to align yourself with someone who identifies as a people person and enjoys networking for the sake of your business.
Avoid Competition
While competition isn't terrible, in partnership, when each partner wants the other to win, it creates a healthier, more collaborative environment. In an ethically based, cohesive collaboration, there is no competition. Everyone has a job, there are clear expectations, and all parties are genuinely playing on the same team, which is how it should be—and cheering each other along the way after every win because, when it's all said and done, a partnership is a team.
Communicate Clearly
Clear communication is the number one way to avoid negative experiences in life and business. In these sorts of business arrangements, it is imperative to be honest and transparent. Establish methods to ensure everyone is heard and respected. It's one thing to have a voice, but there is another thing to use and have your voice heard. In business, the road to success starts with communication rooted in respect and clarity.
Now that we've established positive business partnership experiences, if any member of your partnership begins to have a negative experience, these four principles must be assessed carefully and communicated transparently and honestly. Doing so can restore a positive connection effectively, successfully, and harmoniously. Because when you boil it down, a partnership is a relationship. It is two or more people relating to each other for a common goal, which happens to be business. If the relationship is strained, and these four principles can't be resolved internally, consider hiring a third party, like a business therapist or consultant, to help resolve and restore a healthy business relationship because your business and your partnership are worth the investment.