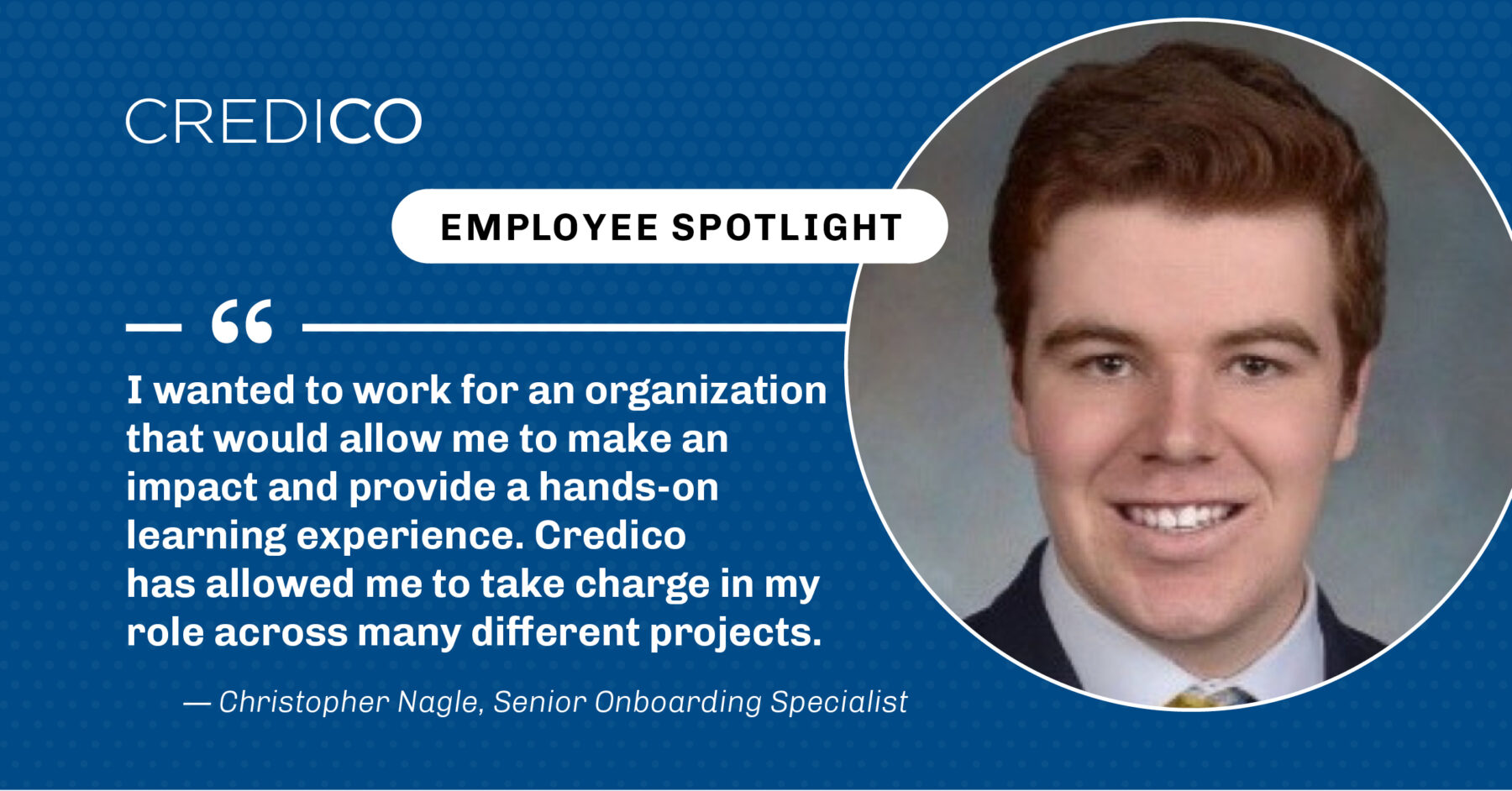 Credico is a well-known global outsourced sales company. With offices in Canada, the United States, United Kingdom, and South Africa, Credico shares the success of this great organization with our team. We are fortunate to be comprised of an impressive, dedicated, capable team of deeply committed, skilled, and inspiring people who choose to lend their talents to our purpose every day. Like most Employee Spotlight campaigns, the goal is to highlight a team member for who they are and what they do. However, our goal is a little different; we'd like to share the global stage with people who call Credico their work home.
We'd like to introduce our next featured employee – Christopher Nagle, Senior Onboarding Specialist at Credico (USA) LLC. We discuss ongoing growth and lifelong learning, staying on your toes, and even a little bit of love for New York.
How would you describe the Credico experience?
Working in Onboarding, we have a wide array of clients and hundreds of agents we onboard each week. Every day is different. Each day is full of different challenges and tasks that keep you on your toes.
What brought you to want to work at Credico? 
I wanted to work for an organization that would allow me to make an impact and provide a hands-on learning experience. Credico has allowed me to take charge in my role across many different projects.
How long have you worked at Credico?
I have worked at Credico since July of 2021.
What do you like most about working at Credico?
I enjoy working with a great team and leadership that supports my growth. The closeness of the team definitely helps the day-to-day life at Credico.
What would you like to ask our CEO or leadership?
I would ask what verticals they see Credico targeting over the next five years.
Can you share the best career or life advice you've received?
I was taught that you should never stop learning about your job. There are always new challenges you can take on or new skills you can develop that help your growth as a professional.
How do you spend your time when you're not working?
I enjoy traveling with my family and friends, along with enjoying all that Chicago has to offer. In addition, I love watching my hometown New York sports teams and playing tennis.
If you could have dinner with anyone (and we mean anyone), who would it be and why?
I would have dinner with Derek Jeter to learn more about what it's like to play in a high-pressure environment like New York and how he laid the foundation for his success.