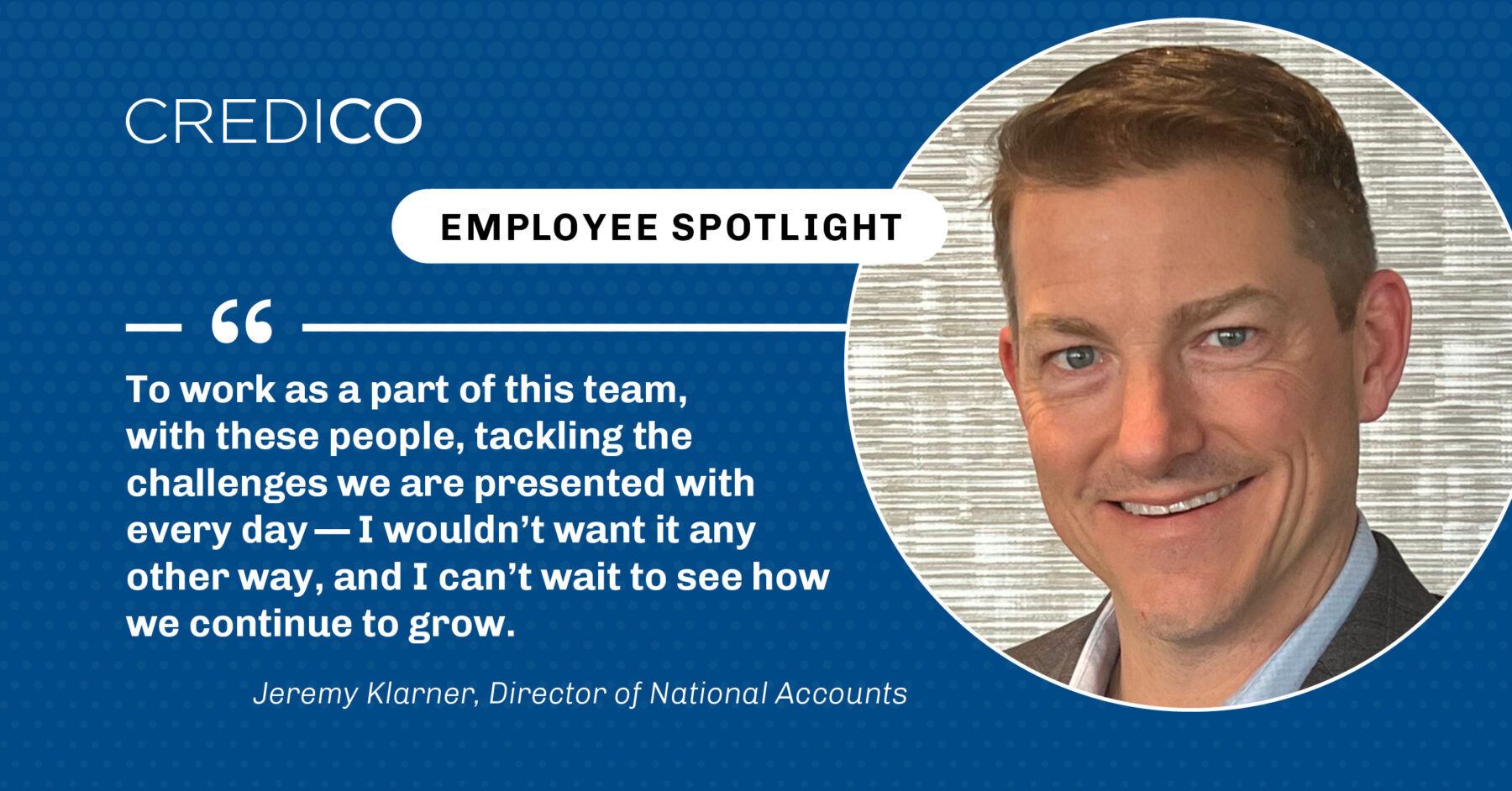 Credico is a well-known global outsourced sales company. With offices in Canada, the United States, United Kingdom, and South Africa, Credico shares the success of this great organization with our team. We are fortunate to have an impressive, dedicated, capable team of deeply committed, skilled, and inspiring people who choose to lend their talents to our purpose every day. Like most Employee Spotlight campaigns, the goal is to highlight a team member for who they are and what they do. However, our goal is a little different; we'd like to share the global stage with people who call Credico their work home.  
Our next featured employee is Jeremy Klarner, Director of National Accounts at Credico (USA) LLC. Here, he talks about his experience growing with the company, changing perspectives, and an amazing dinner party guest list.  
How would you describe the Credico experience?
It's a little surreal from time to time, having seen the company grow so much over the last ten-plus years, in so many different yet creative directions, AND successfully through a global pandemic. For me, it's a real sense of pride. To work as a part of THIS team, with THESE people, tackling the challenges we are presented with EVERY day… I wouldn't want it any other way, and I can't wait to see how Credico continues to grow over the next ten years.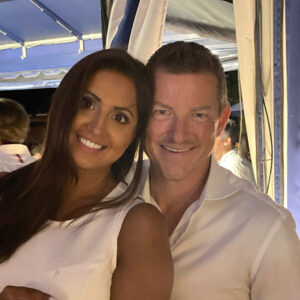 What brought you to want to work at Credico?
In a word or two, Jesse Young, Credico's President. When I answered an ad in a newspaper in January of 1999 for his sales office in Kansas City, I certainly didn't think it would turn into what it has become now. But his passion for the business and leadership style were the things that really impacted me as a 24-year-old who was happy to leave the restaurant industry, get into a Management Training program, and go sell coupons door to door, through the snow – and be excited about it! Two years later, he convinced me to come to London, where I spent the next ten years working on expansion and client management all across the UK and Ireland. It was a bit of a leap of faith, but I trusted his judgment and respected his opinion. I was fortunate to meet my amazing wife, Jus, less than a year after arriving there, and now have 20 years of fond memories and two incredible kids with her… none of which would be the case if I didn't answer that ad half a lifetime ago. When Jesse asked if I wanted to bring my family and come back to the States, work with Credico, and be a part of that same type of growth again, it was the easiest "YES" ever.



How long have you worked at Credico? 
Officially, I hit my tenth anniversary with Credico in 2022, but looking back to how things started for me 24 years ago, that really was a long time ago!
What is one significant insight you have gained from working for a global company?
Perspective. Try to look at something from every angle possible, get another set of eyes, and look again before reacting. Having seen this business work in so many different countries, with so many different clients and sales verticals, it was easy to find examples of really successful people to observe and learn from, both within our organization as well as from client-based relationships – even some of our competitors have shared ideas that helped. I mean, unless you patent a good idea that works, it's out there to be shared, right? You always want to strive for knowledge and ways to improve, and often that comes from looking at things in a different light.
What do you like most about working at Credico? 
I have to have to say it's the people I work with. We have such a good team and great examples in all departments; that's easy to answer.
What would you like to ask our CEO or leadership? 
I think it's the same thing that everyone should ask their leaders and coaches regularly, "what more can we do, and how can I improve?"
Can you share the best career or life advice you've received? 
Learn something daily, at least one new thing, every single day. Now that being said, dealing with clients, sales offices, and the curveballs that come as a result, some days there are MANY more new things. But trying to be a better student of our business, and really a better student of people in general, are both great exercises everyone can benefit from.
How do you spend your time when you are not working?
I love hanging out with my family as the kids are getting older now (Ajay is 11, and Jiya is 8), so it gives us a lot more freedom to do new exciting things together that we ALL enjoy. Between trips last year to Ireland and England and Chicago and Kansas City over the winter holidays, we really do like traveling together. The next big adventure will be when we tackle Disney and Universal for a week during Spring Break. I also really enjoy live music and sports, as well as cooking, exercise, or just getting cozy on the couch together and having a movie night.  
If you could have dinner with anyone (and we mean anyone), who would it be and why? 
That's always such a hard question because we are so spoilt for choice if literally ANYONE is on the table to invite! I'm gonna cheat and reserve a table for 6! I'm picturing it now: me plus
Barack Obama – he's just a dude and a good person, both a former President and so genuinely personable.
Paul Rudd – what a funny guy; he actually grew up near me, went to my neighboring high school, and we have many similar interests (Chiefs, Royals, Jayhawks, humor, etc.).
Dave Grohl – to have been a part of not only one but TWO of the most successful and influential rock bands of the last 30 years and just a really likable guy.
Oprah – she is so smart and so successful, and obviously knows how to start and hold a conversation.
And finally, Richard Pryor – one of the godfathers of standup! He was the funniest guy ever. 
I like to think about this question every five years or so, as it seems the answer is always changing, but ultimately, "how would this group get along, and what would the conversation be like?" I think this dinner party would be a lot of fun, with some personalities that could engage in great dialogue and considerable laughter.