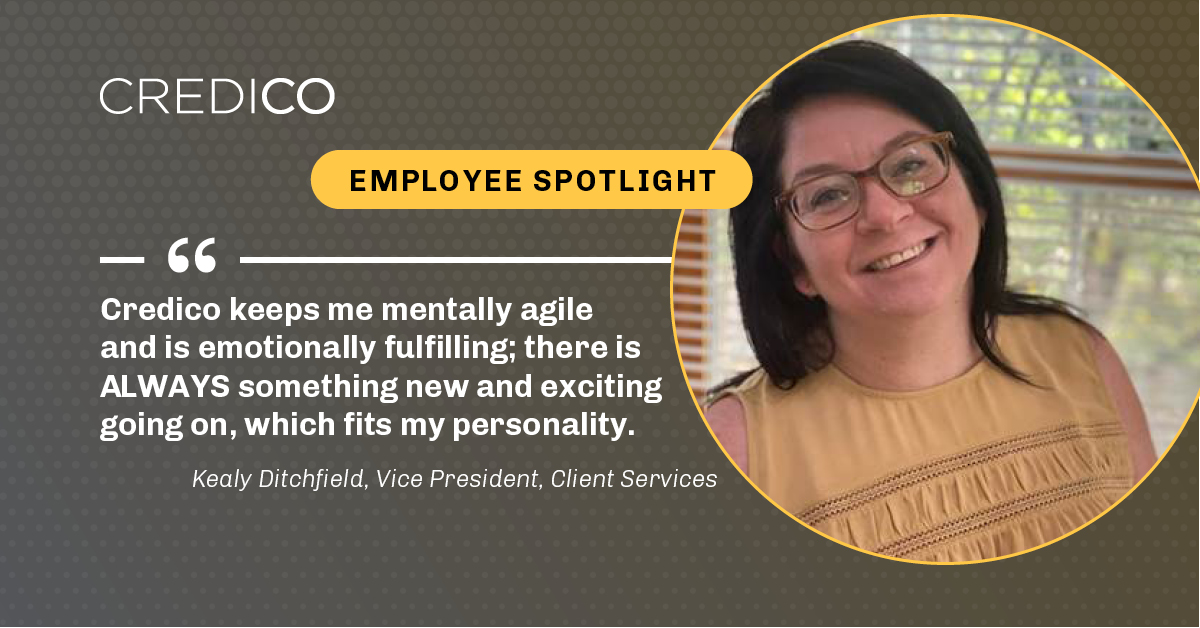 Credico is a well-known global outsourced sales company. With offices in Canada, the United States, United Kingdom, and South Africa, Credico shares the success of this great organization with our team. We are fortunate to be comprised of an impressive, dedicated, capable team of deeply committed, skilled, and inspiring people who choose to lend their talents to our purpose every day. Like most Employee Spotlight campaigns, the goal is to highlight a team member for who they are and what they do. However, our goal is a little different; we'd like to share the global stage with people who call Credico their work home.
Without further ado, we'd like to introduce to you this week's featured employee – Kealy Ditchfield. She's the Vice President of Client Services with Credico (USA) LLC. Kealy joined the team in London in 2001 and has been with us ever since, which is a testament to how we do business and our company culture. 
How would you describe the Credico experience?
Working with Credico has been life-changing, literally. I'm just a normal person from the north of England, and working with Jesse and Antoine has allowed me to travel the world to the point where I live and work in the United States (US) with an awesome team of people who are an inspiration to me because they encourage me to strive for better.
Through this business, I've also met some really motivational people over the years, some of whom are now in the US. Getting to know people and building relationships is important to me and makes me strive to be a better person, student, and leader.
What brought you to want to work at Credico?
My, that's a loaded question! I've been in this industry for around 28 years and actually used to work for a competitor of Credico.
The office I was working for was closed. During this acquisition period, Jesse offered me a position to work for him. He gave me the option to work in North England or the Capital in London. I chose London, where Jesse was and became his recruiter and administrative assistant.
From there, I became an Ops manager, Director of Ops to my current role as the VP of Client Services for the US.
It's been one of the best decisions I've ever made, and I haven't looked back since I started.
How long have you worked at Credico?
I started working with Jesse in February 2001, so this year is my 20th year – just WOW!
What is one significant insight you gained from working in multiple countries?
People are the same wherever you are, they have the same goals, challenges, and dreams.
What do you like most about working at Credico?
That's an easy one! The people — whether it's my old team in the United Kingdom or the US team, ISO's, or clients – Credico keeps me mentally agile and is emotionally fulfilling; there is ALWAYS something new and exciting going on.
Whether it's a problem to solve for, a process to refine, a new vertical to try out – it's always go go go, which is a great fit for my personality!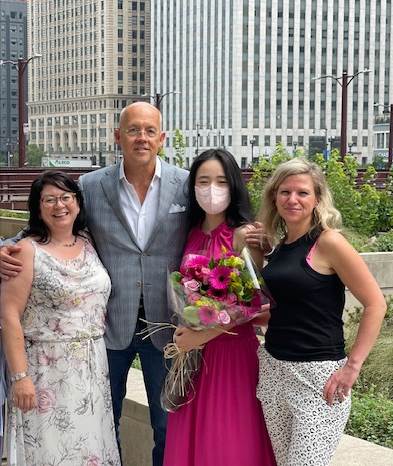 What would you like to ask our CEO or leadership?
Tell me what you need and I'm there!
Can you share the best career or life advice you've received?
There are so many; however, these are the few that have guided me and come to the forefront of my mind.
Make the work you do that others see be the best work you can do.
Be a good student as well as a good leader.
Forge your own path.
Nothing comes easily; you have to work hard and give 100%.
Don't be afraid to ask questions and for help.
Give yourself time to understand.
Why are you worrying about things you can't control?
Anything that comes from Jesse and Antoine, they're the most intuitive, caring, and smartest people I know.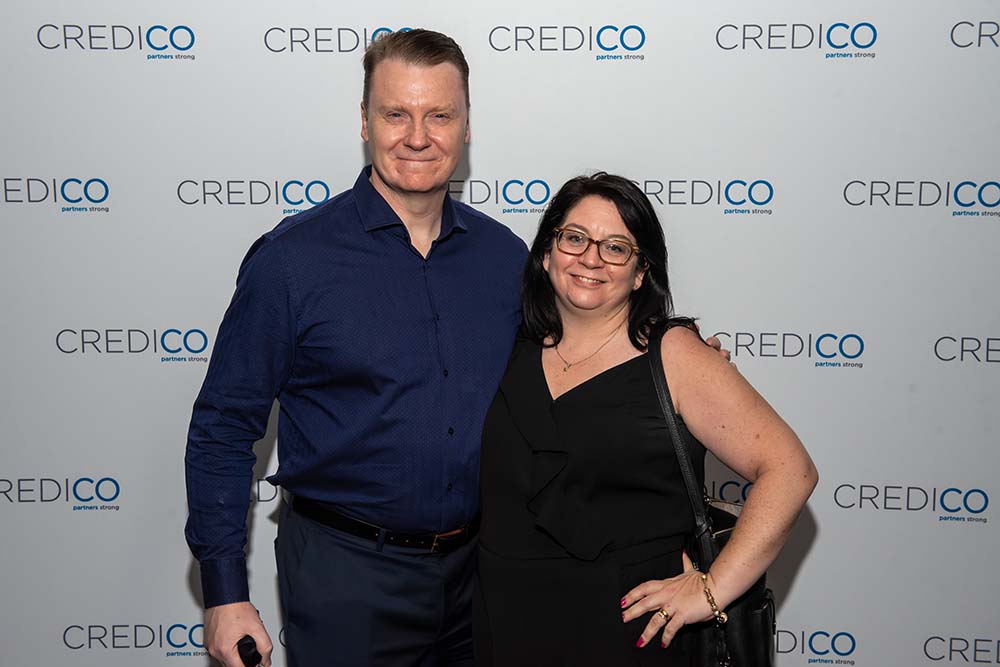 How do you spend your time when you're not working?
When I'm not working, I'm with my husband, Richard, who is my absolute rock and is the most supportive person and a massive calming influence for me.
Additionally, anyone who knows me knows I love to shop – it's an obsession, I mean, a hobby of mine. Also, eating out and seeing friends (sorry for the cliches there, but it's true!).
My husband and I recently became dog parents of two Labrador pups who are taking up every spare minute of our lives right now. So, we've gone from couch potatoes to 100% active day and night.
If you could have dinner with anyone (and we mean anyone), who would it be and why?
Rich, my husband, first – always. My family in the UK, and Jesse and Antoine for a good old catch up and chinwag!