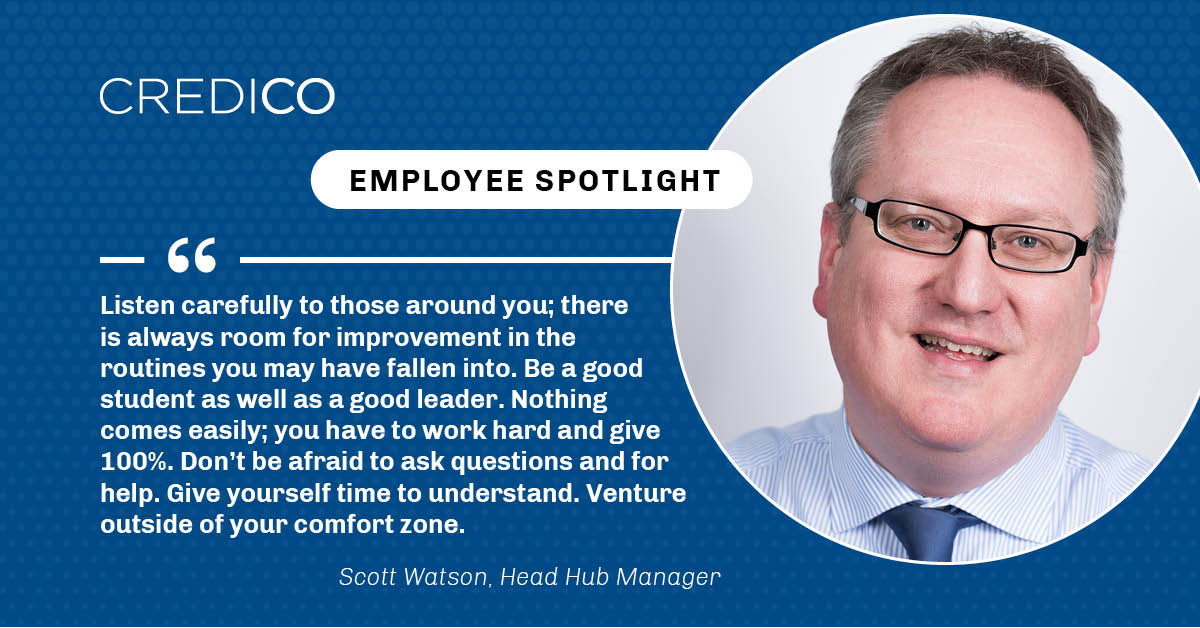 Credico is a well-known global outsourced sales company. With offices in Canada, the United States, United Kingdom, and South Africa, Credico shares the success of this great organization with our team. We are fortunate to be comprised of an impressive, dedicated, capable team of deeply committed, skilled, and inspiring people who choose to lend their talents to our purpose every day. Like most Employee Spotlight campaigns, the goal is to highlight a team member for who they are and what they do. However, our goal is a little different; we'd like to share the global stage with people who call Credico their work home.
Meet Scott Watson! He has worked for Credico UK since 2002 – over 20 years – and is treasured by all of his colleagues and clients.
What do you do at Credico?
I am the Head Hub Manager helping the UK marketing offices with their financial needs. I work directly with the marketing offices as a Hub Manager myself, and I also oversee the other Hub Managers working in the UK.
What brought you to want to work at Credico?
Unfortunately, the previous company I worked for went out of business. So I applied to Credico – Kealy Ditchfield and Jesse Young interviewed me. I was so impressed with how enthusiastic they were about Credico that I decided there and then, given the opportunity, I would work with them.
How long have you worked at Credico?
I started with Credico in November 2002 – so nearly 20 years!
What has been your favourite project so far?
My favourite mini "projects" are when I get to train up new Hub Managers. Around ten years ago, Credico went through a massive increase of sending out new owners trading under their own marketing companies. To the point it seemed we were employing a new Hub Manager each week! I was involved from the interviewing stage right through to training them up to where they were ready to take on the responsibility of working directly with an owner. From that point, I would still be there for backup to help out on any new situation they were unsure of. They all had varied backgrounds, and so I was learning from them too, using their knowledge, always adapting and improving our systems. There was always such a great atmosphere in the office, and some of those I trained are now friends.
Can you take us through a day in your life for you at Credico?
My days are structured to meet the necessary deadlines to fit in with the weekly commission schedule. Mondays to Wednesdays are filled with creating the weekly financial reports for our clients. These reports cover the sales and costs from the previous week, so the information the clients receive is bang up to date. I follow up on these reports with periodic calls to each client to make sure any questions may have been cleared up. Thursday is commission day – I reconcile the accounts on Meridian, our CRM software, to the information Credico has regarding the total commission due to be paid to each client. I then pay the commissions due to the individual ISAs. Fridays are about processing and delivering the supplier invoices received by the marketing offices. This gives me the information I need to start creating the financial reports on Monday. Throughout the week, I constantly communicate with the clients covering any ad hoc requests they may need. These range from extra commission payments/ discussing breakeven figures to personal needs such as their tax situations.
What do you like most about working at Credico?
The people!
I work closely with the other hub managers and Debbie Shaw – we have all worked for Credico for a very long time. They are like family! Some of our clients have been around a very long time, too – it is excellent to build productive relationships to enable them to become as successful as possible.
What would you like to ask our CEO?
I would ask our CEO what exciting new client campaigns are in the pipeline for 2022.
Can you share the best career or life advice you've received?
I worked with Kealy Ditchfield for a long time in the UK before she moved to the US; so many come directly from those times. Listen carefully to those around you; there is always room for improvement in the routines you may have fallen into. Be a good student as well as a good leader. Nothing comes easily; you have to work hard and give 100%. Don't be afraid to ask questions and for help. Give yourself time to understand. Venture outside of your comfort zone.
How do you spend your time when you're not working?
Outside of work, I spend a lot of time with my wife Lisa, my three children, Lewis, Ella, and Hollie, and our dog Buster!
We recently moved to a house that we need to extend and completely update, so most weekends lately, I have been covered in paint or dust or both! There was some old asbestos that needed dealing with. Lisa loved how ridiculous I looked in the suit I needed to wear!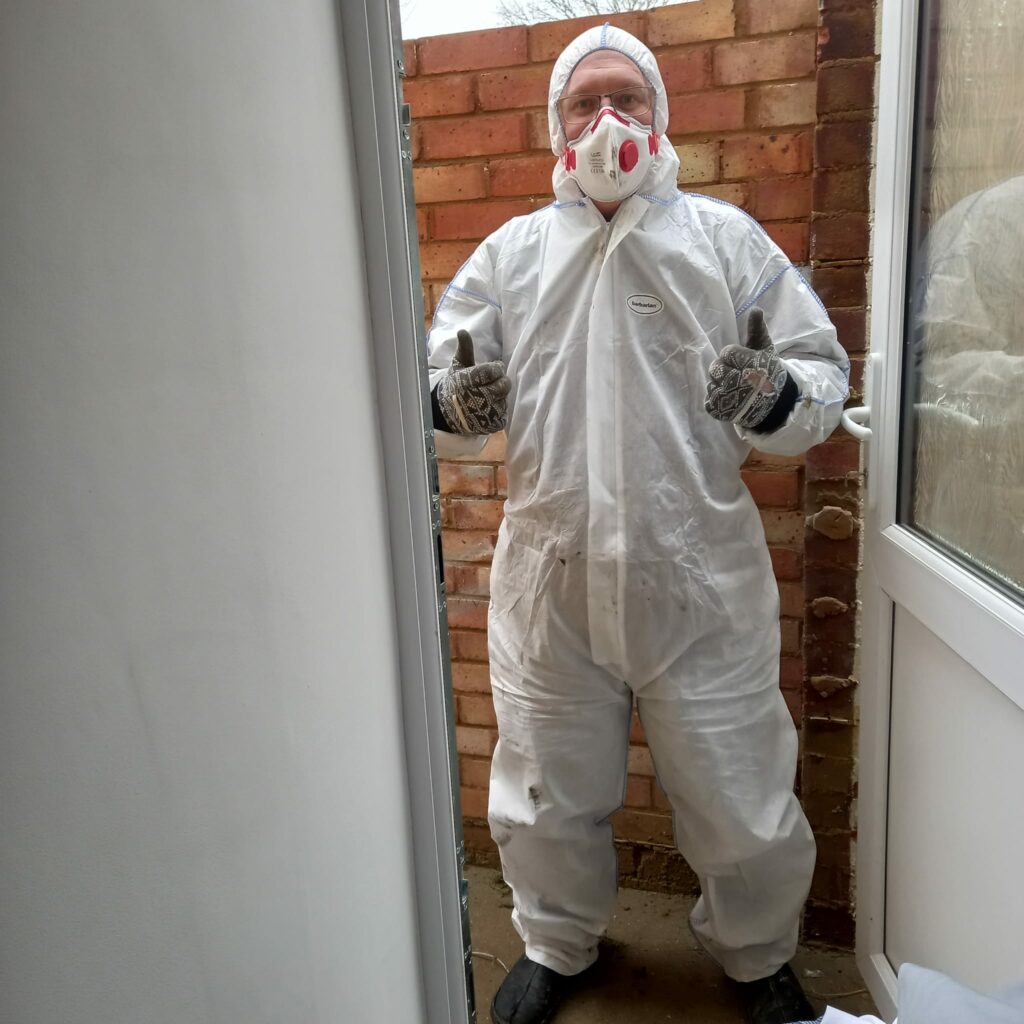 If you could have dinner with anyone (and we mean anyone), who would it be and why?
That would be with my wife, Lisa. We never get a chance for quality time lately with the three kids and the house project. A relaxed slap-up meal would be fantastic!