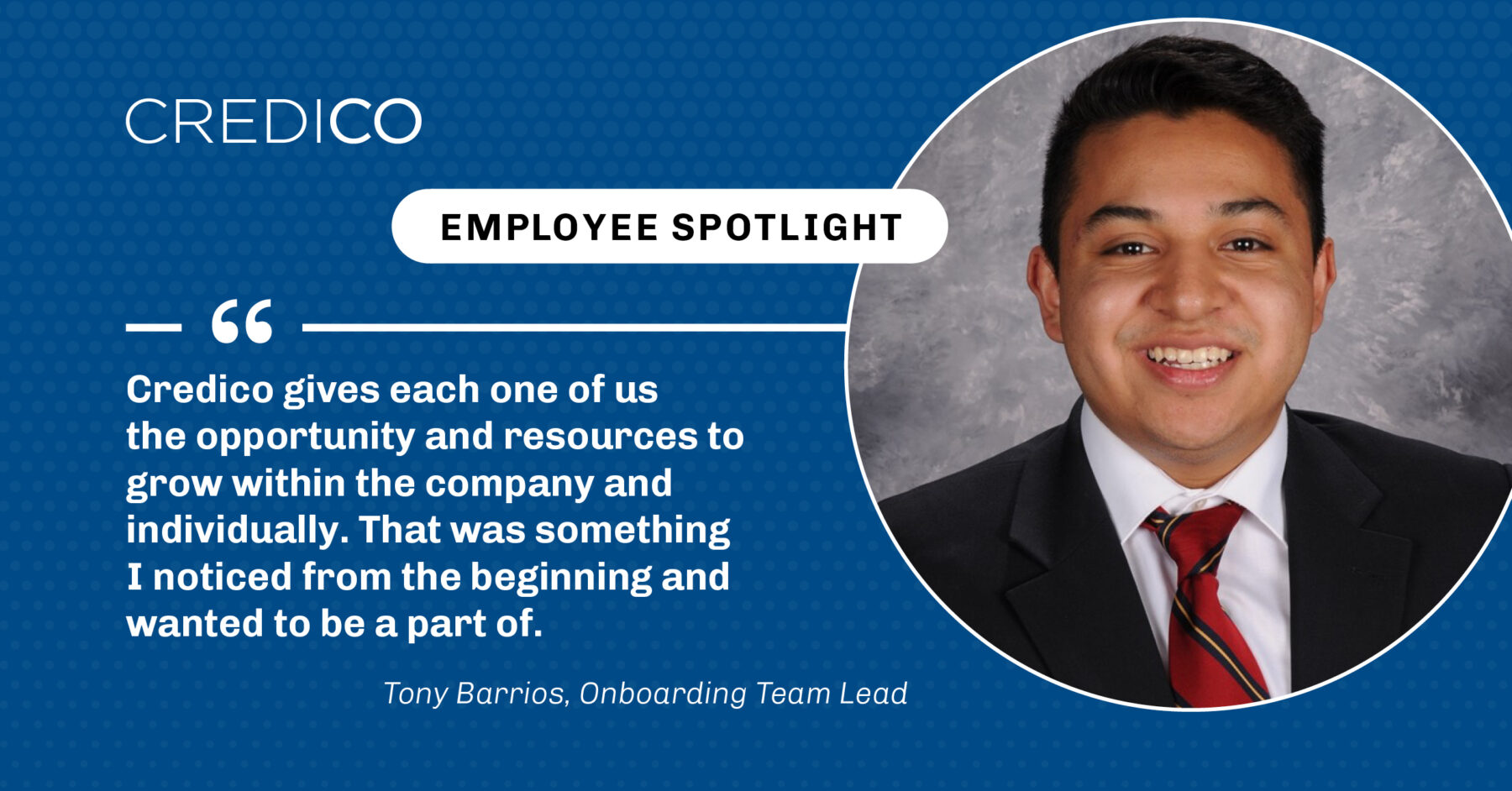 Credico is a well-known global outsourced sales company. With offices in Canada, the United States, United Kingdom, and South Africa, Credico shares the success of this great organization with our team. We are fortunate to be comprised of an impressive, dedicated, capable team of deeply committed, skilled, and inspiring people who choose to lend their talents to our purpose every day. Like most Employee Spotlight campaigns, the goal is to highlight a team member for who they are and what they do. However, our goal is a little different; we'd like to share the global stage with people who call Credico their work home.  
Our next featured employee is Tony Barrios, Onboarding Team Lead at Credico USA. Here, he talks about the support and growth available at Credico, seeing the positive impacts of your work, and a very exclusive pair of Jordans.
What do you do at our company?
I am one of the two Onboarding Team Leads. I help with all agent onboarding as well as office onboarding. I also complete various tasks and reports for Erica, our Director of Compliance.
What brought you to want to work at Credico?
What brought me to Credico were the people. I had a few interviews with different people and enjoyed each conversation. I also saw the "Great Place to Work" Certification and thought it would be a great community to be a part of. I was right! I also wanted to be a part of a company that believes in its employees. Credico gives each of us the opportunity and resources to grow within the company and individually. I noticed this from the beginning and wanted to be a part of that.
How long have you worked at Credico?
I've worked at Credico for one year and nine months; I started in July 2021.
What has been your favorite project so far?
My favorite project so far has been the monthly onboarding report. Basically, this is a report on how the onboarding team did for that month—looking at agents across all campaigns and office onboarding. It shows us the number of agents we worked on that month and breaks down how quickly we are onboarding agents. We also created a new onboarding hotline for the ISOs. This report highlights how ISOs have been using the hotline and its positive impact on our team.
Can you take us through your typical day at Credico?
My primary focus is working on the Verizon campaign. I also am a part of the early shift with the onboarding team. So, I log on at 7 am and jump right into the Verizon onboarding queue. I get started working on the newest agents who were submitted overnight and then split up the queue between the rest of the VZ team. I also work on the VZ inbox, answering ISO's questions throughout the day. Depending on the day, I will have different reports to submit. I am also connected to the onboarding hotline, which means I receive calls from ISOs as they come in. 
What do you like most about working at Credico?
I would say it's the people I work with day to day. From everyone on the onboarding team up to management. I know I can go to anyone for help, whether it's an onboarding specialist or someone in management. 
What would you like to ask our CEO or leadership?
I'd ask how he sees this company changing in the next five years.
Can you share the best career or life advice you've received?
Don't be afraid to ask questions and speak up. Needing help is not a weakness. 
How do you spend your time when you're not working?
Spend a lot of time with my friends and family. I also try to stay active, whether going to the gym or playing basketball or soccer with my friends. During the summer, I spend a lot of time by the lake and park. I try to enjoy the warm weather for the few months we get it in Chicago. I also enjoy live music and sporting events, so I try to attend as many events as possible on the weekends.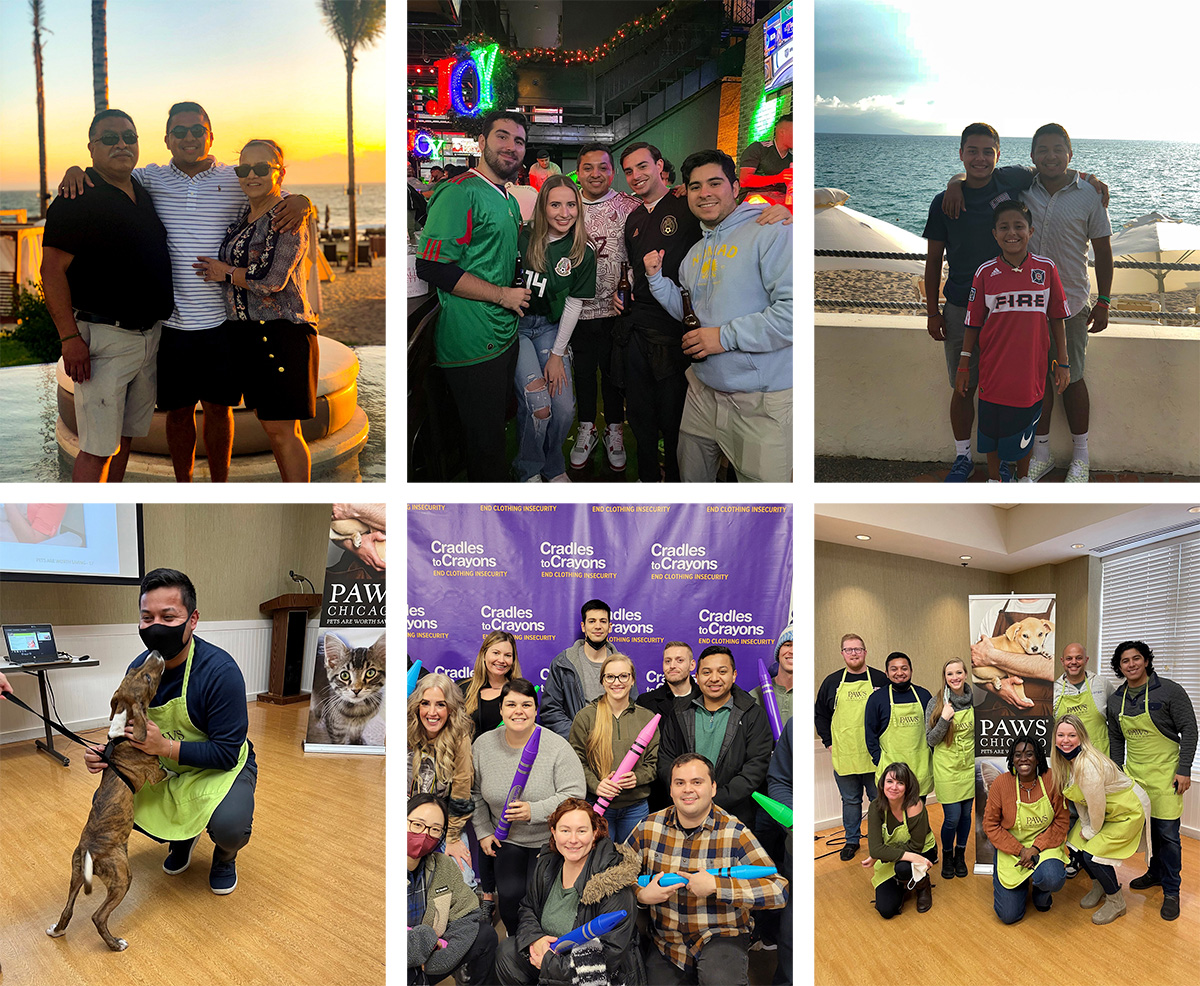 If you could have dinner with anyone (and we mean anyone), who would it be and why?
This is a tough question since there are many different routes I can take. I would have to say Michael Jordan. Growing up in the Chicago area, he was every young athlete's idol. I was born in 1996, so I don't remember the last few championships. However, my dad recorded every one of the Bulls' finals games from the 90s. So as a kid, my dad would rewatch all the games with me. That's what got me to love the game of basketball at such a young age. So, I would love to go to dinner with Michael and just talk about his career with the Bulls. I also am a huge sneakerhead. I've had Jordans and other Nikes since I was a little kid. So, I would love to discuss that with him and maybe get an exclusive pair.