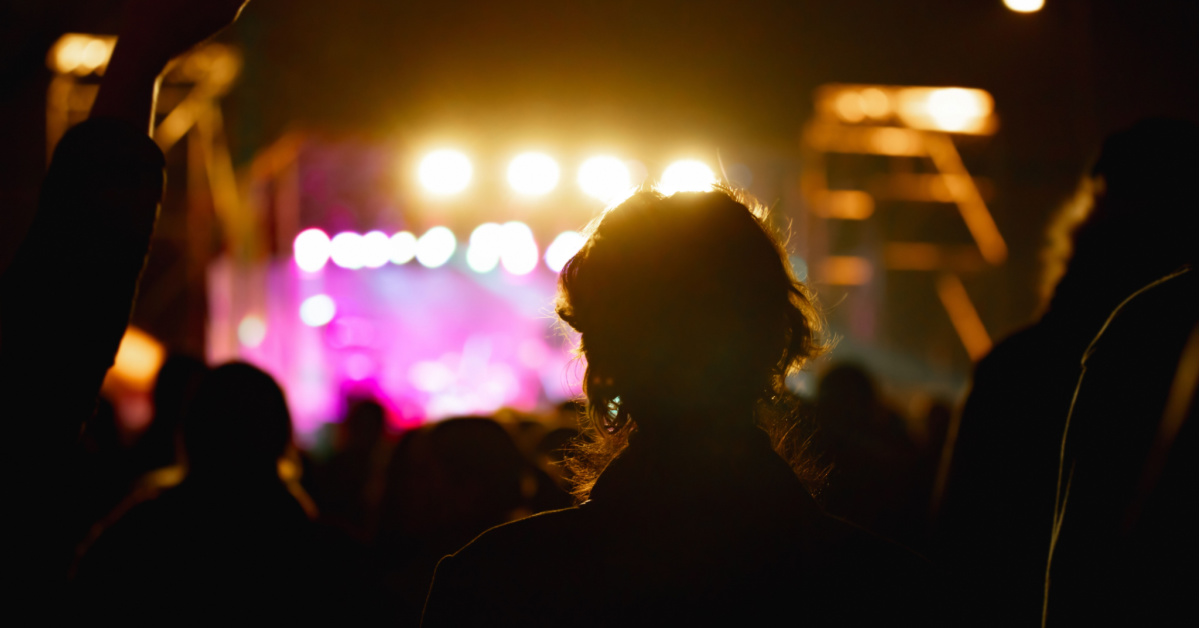 Beyoncé and Taylor Swift took the world by storm with their respective 2023 concert tours. Beyoncé Giselle Knowles-Carter's "Renaissance Tour" and Taylor Swift's "Eras Tour" were the talk of every country, city, and town they visited. Social media was ablaze with photos of fans' latest outfits and highlights from their night with Bey and Tay. At the same time, traffic jams kept folks swiftly away from the swarm as concertgoers made their way to stadiums packed with adoring fans ready to belt out their favorite songs by their favorite singers live and in person.
Two of the world's most iconic female pop stars made history this year. They initiated cultural movements, sparked political dialogues, and set fashion trends. And while the debate continues online about who had the best concert, the most hits, and the best fans, one thing is clear – the economy was the real winner.
The economic wave for local businesses began to form with Taylor, whose tour started on March 17th in Glendale, Arizona. One hundred forty-six shows and five continents later, Taylor's "Eras Tour," which paid homage to her journey throughout her musical "eras," wrapped up in Toronto, Canada, on November 23rd. After crashing Ticketmaster's site, pre-selling 2.4 million tickets in the US on the first day, and adding additional performances to this year's schedule and more dates in 2024, the Eras Tour has generated $1 billion in consumer spending thus far, and it's estimated to exceed $1.4 billion by the end of next year, according to Pollstar.
The second wave of the 2023 economic boost this summer came in like a tidal wave, and Yelp's Economic Coverage report called it the "Beyonce Bump." Beyoncé's record-breaking Renaissance Tour made its first stop in Stockholm, Sweden, on May 10th. Her ninth concert tour, which was comprised of 56 performances in 39 cities around the world before 2.7 million fans, concluded on October 1st in Kansas City, Missouri, after selling out her Paris and Marseille shows in minutes, exceeding the ticket demand by 800% in seven major cities. She consistently broke ticket-selling records month after month, selling $179 million in tickets in August alone. According to Forbes, by the end of her tour, she would have contributed almost 4.5 billion to the US economy, making her the highest-grossing concert tour by a female artist.
Considering the massive success of both tours and their profound impact on the local economy of every location they toured, how can a small or well-established business benefit from and participate in this growth? We've listed five ways your business can capitalize on this energy so that the next time the planets and the fates and all the stars aligned, your business will be ready!
#1. Give back like Bey and Tay
Combined, Beyoncé and Taylor contributed almost 7 billion dollars to the American economy, and their personal fortunes increased by nearly a billion. With that amount of impact and fortune, it's only right to give back and give back they did. Beyoncé gave back a whopping $2 million through her BeyGood foundation, and Taylor reportedly made "generous" donations to food banks on every stop on her tour. Who
Giving back to the community is not only a good practice but also a smart business move. Whether you are a new or established business, donating to the community can help build a positive brand reputation, demonstrate social responsibility, and give your business a sense of purpose beyond profit-making. Additionally, depending on the type of business you own, your donation can qualify as a tax write-off. Therefore, giving back to the community is a win-win situation for both the business and the community it serves.
#2. Give back to your employees
Taylor Swift's "Eras Tour" was a huge money maker for the singer and songwriter, but she didn't hoard the earnings for herself. She gave $55 million in bonuses to everyone, including truck drivers, sound engineers, dancers, and all those who worked hard to make her tour a success.
Beyoncé shares production and service credits with her staff for the record-breaking Renaissance tour. The tour's success is a testament to the hard work and creative direction of the entire team. This is unquantifiable for their careers as it is the ultimate show of appreciation.
Running a successful business is not just about the owner and business leadership working hard. It takes a team of talented individuals who share their skills daily to make the organization successful. Therefore, it is crucial for businesses to show appreciation and gratitude to their teams every chance they get, especially when the company has had a high-earning year. This helps maintain the health of the company and boosts team morale.
#3. Offer unique and memorable experiences
While both tours are scheduled to be released as films to be shown in theaters and available to stream, there is nothing like experiencing it live. Getting dressed up with your friends and meeting new ones along the way, singing at the top of your lungs while taking in the dance performances, light shows, and different wardrobe changes, there's nothing like being there and witnessing it with your own eyes and hearing it with your ears.
This is similar to sales with your customers. Consider your store like a stadium where your sales teams perform. While you may not have an ensemble of dancers, audio and light people, and a band, your business stage is where your product is the star, your technology is your band, and your service is your backup dancers. The more effort and energy you put into your sales pitch and customer experience, the more receptive your customers will be to making a purchase over and over again. That's why we believe strongly in the power of in-person sales. It's like a tour that never ends.
#4. Build community
Both Beyoncé and Taylor Swift have successfully created a sense of community among their fans. Beyoncé's fans are known as the BeyHive, while Taylor's fans are called Swifties. By giving their fans a name, they have not only strengthened their connection with them but have also built brand loyalty.
This relationship between artists and their fans can be compared to businesses building strong connections with their customers, thus creating a community of like-minded individuals who share similar interests. Regardless of the product or service your business sells, find a way to bridge the connection gap with your customers to make them feel like they belong and are part of something bigger than just an organization. Host events to allow your community members to meet. When your product is Beyoncé or Taylor, your tribe will follow.
#5. Be relevant
In 2003, Beyoncé's solo album debuted, and Taylor's in 2006. For two decades, these two incredibly talented singers have maintained their relevancy. With their chart-topping hits, sold-out shows, and amazing performances, their respective brands are always on our minds.
Businesses must remain relevant. The more relevant you are, the more customers you acquire, which leads to more sales. In business, sales are the goal. And we need customers who know who we are and want to buy from us to achieve and maintain our sales goals. How do businesses remain relevant? Consider an omnichannel marketing approach, as this sales approach reinforces your message everywhere your customers see your brand.
It's not too late to take part in the action of these economic boosters. At Credico, we have been helping businesses increase sales by connecting them with their audience and fans for over three decades. Every business has fans who can feel the magic in the air whenever they interact with your product. If your business wants to grow, contact Credico today and let us upgrade you.