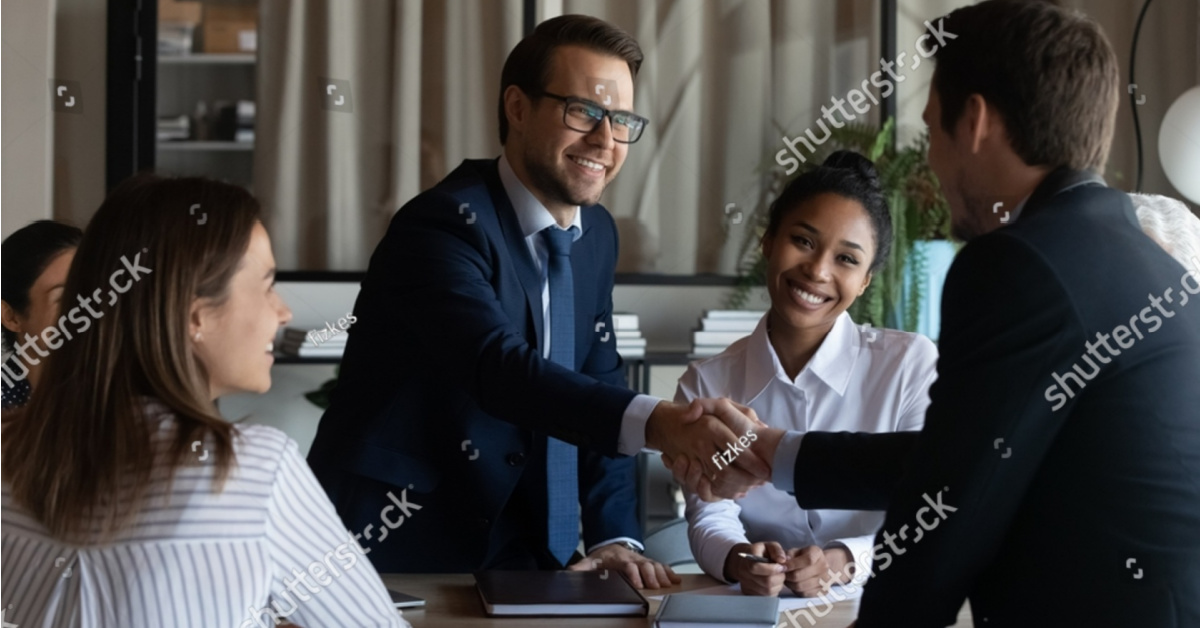 Credibility is crucial in business. It's a form of business currency. The more credibility your business has, the more valuable it is. Business credibility is so important that the worth of your business depends on it. And while credibility is difficult to obtain and can take years to acquire, it is easy to lose.
At Credico, we value credibility because it combines trust and believability, making it a critical invisible reputation marker that sets businesses apart and provides a firm foundation. Trust is crucial in business because it indicates that customers and partners have confidence in your products, while credibility implies that those same customers and partners have tried your product and deemed it a valuable part of their daily lives.
"Credibility is the strength and weight of your brand name," said Christine Aceron, VP of Strategy and Operations at Credico (USA) LLC. "Without it, your business, your brand isn't as strong; with it, your business and your brand are competitive, enduring, and can be influential."
Whether a business is in the B2B or B2C market, Credico defines credibility in four ways:
#1. Quality
The exceptional quality of your product or service determines the credibility of your brand. Everything related to your product or service should be top-notch. If your brand's quality is compromised for any reason, it can drastically harm your credibility.
#2. Confidence
When your product or service is perceived as valuable, customers will buy it without hesitation. Buyers should be assured they are purchasing a product that will do what it says it will do without fear of being taken advantage of or harmed.
#3. Consistency
Consistency means that every interaction and engagement in your sales journey, whether in person or online, corresponds to the quality of your product or service. Consistency in your brand experience leads to credibility.
#4. Influence
Influence is the power a business has to sway opinions and the market. This level of prestige, reputation, network, impact, and leadership determines its credibility.
Without these key components of credibility, your business could be jeopardizing its overall value, profitability, and success. Here are four reasons why your business should be credible:
#1. Credibility helps in acquiring and retaining customers, partners, and investors
Businesses need buyers, partners to collaborate with, and stakeholders who believe in their product enough to want to invest in it. Trust and believability increase the likelihood of acquiring — and, most importantly, retaining —  these essential players for long-term success.
#2. Credibility boosts employee engagement and retention
Like customers, partners, and investors, businesses need employees willing to share their talents to promote their products or service. Employees who believe in their employer, are valued, and get the training they need to thrive are likelier to be loyal to your business and engage with your buyers.
#3. Credibility enhances competitiveness
Competition in business fosters innovation, enhances quality, and enables improvements, leading to competitiveness. The more credible your business, the stronger competitor against industry rivals becomes in winning over customers and partners to your product.
#4. Credibility reinforces your staying power
According to the U.S. Department of Labor, only 20% of businesses make it 20 years or longer, and 80% do not survive their first year. Considering credibility is a form of business currency, the more you have, the better chances your business has of being part of the 20% that can celebrate two or more decades in operation.
Building business credibility takes time and effort and is not guaranteed. It can take months or even years to build credibility as this form of business success is not automatic.
"When your business is deemed credible, it is not time to relax," said Aceron. "There is ongoing maintenance, continuous improvement, and nurturing of the business that must be taken just as seriously as you did when working toward credibility in the first place."
Credico has been simplifying outsourced sales for Fortune 150, mid-market, and nonprofit organizations since 1991. Learn more about how we can grow together.