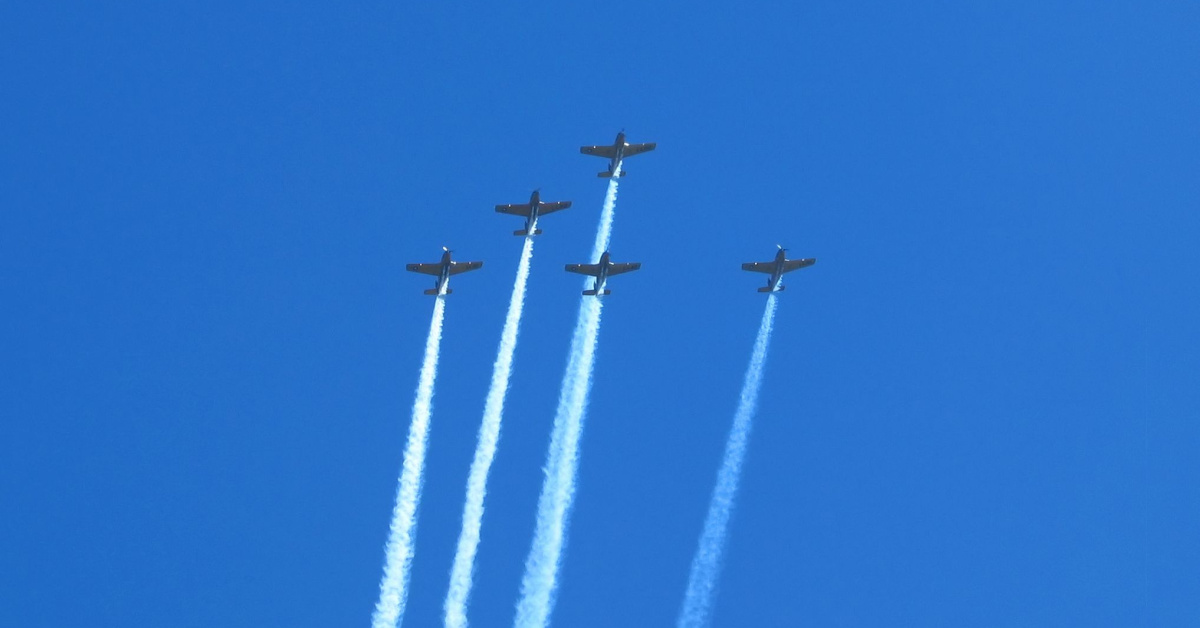 On Memorial Day, many people gather with their loved ones around the grill to celebrate summer's unofficial start. However, it is important to remember that Memorial Day holds deeper significance beyond the typical red, white, and blue decorations and fireworks that accompany a day off of work.
Memorial Day, which we observe today, was initially known as Decoration Day. After the Civil War ended in 1865, the nation recognized the need to pay tribute to soldiers who lost their lives, and national cemeteries were established to honor the many casualties of the war. As time passed, communities in the south began paying tribute by adorning the graves with flowers, wreaths, and flags during the spring season, the first being in Charleston, South Carolina, when Black ministers and northern missionaries came together to honor the soldiers who had fought for the liberation of enslaved people. They arranged a parade on May 1, 1865, which drew a large crowd of thousands. The procession was led by African American schoolchildren from the Freedmen's Schools, which had recently been established.
On May 5, 1866, the bravery of local veterans who fought in the Civil War was celebrated in Waterloo, New York. In honor of their service, flags were flown at half-staff, and businesses were closed. General John A. Logan proclaimed on May 5, 1868, that Decoration Day should be celebrated every year across the nation. In his proclamation, he stated, "The 30th of May, 1868, is designated for the purpose of strewing with flowers, or otherwise decorating the graves of comrades who died in defense of their country during the late rebellion, and whose bodies now lie in almost every city, village and hamlet churchyard in the land." It didn't take long for more northern states to adopt the holiday as well. By 1868, memorial events were held in 183 cemeteries across 27 states, and the following year saw an increase to 336. In 1966, Waterloo was recognized as the birthplace of Memorial Day by Congress and President Lyndon B. Johnson. In 1971, the holiday's name was standardized as "Memorial Day," and its observance was moved to the last Monday of May.
In 2023, Memorial falls on Monday, May 29, and is observed across the entire United States. On this day, the American flag is flown at half-mast from dawn until noon. Since Memorial Day 2000, a National Moment of Remembrance has been observed at 3 pm local time. This is a chance for all Americans to take a sixty-second pause to honor the brave men and women who sacrificed their lives for the freedoms that we cherish and have enjoyed for generations.
It is a privilege to honor and respect the true purpose of Memorial Day, regardless of whether you are working or have the day off. If you're looking for ways to observe the day, here are a few ideas: consider attending a Memorial Day ceremony, flying a flag at half-staff, or decorating with flags at your home or business. Gather with your loved ones for a National Moment of Remembrance at 3 pm, in-person or virtually. And while it's always a great idea to express gratitude and appreciation to a veteran for their service or send a care package or letter of encouragement to an active soldier, keep in mind that Memorial Day is when we remember those who died in service to their country. Let us show our utmost respect and gratitude to those who have made the ultimate sacrifice.
However you decide to celebrate Memorial Day this year, remember, "A hero is someone who has given his or her life to something bigger than oneself."