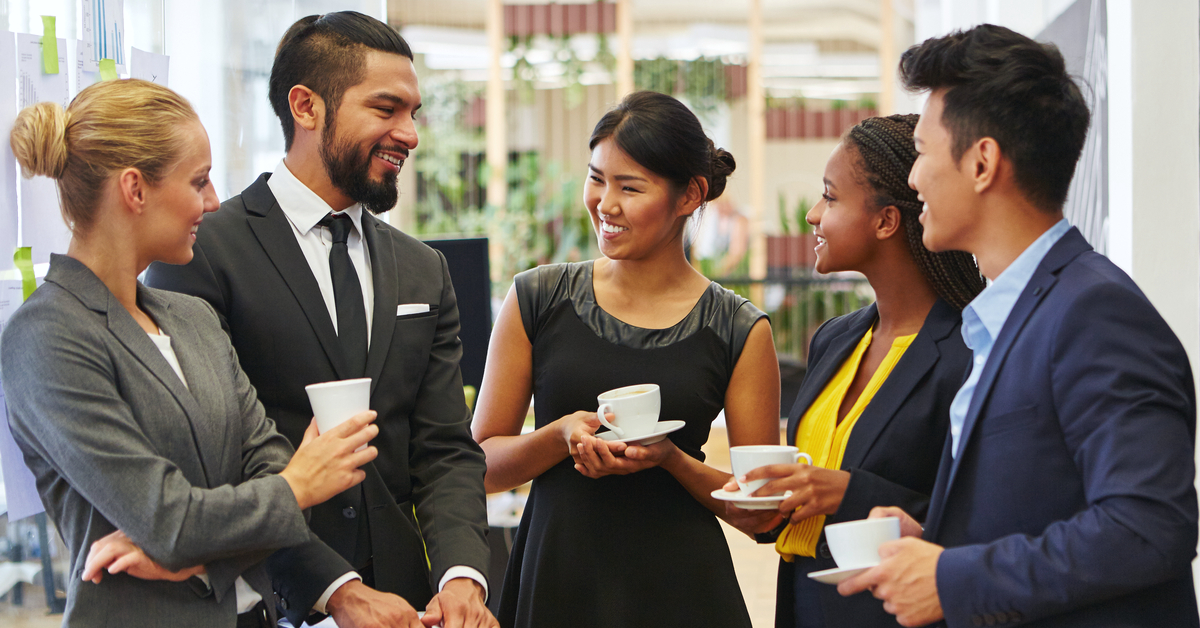 The work environment is still changing, but the need to maintain and strengthen good teams has not. Direct messages are the new water cooler talk, and virtual meetings have taken over in-person meetings in a way that has pulled the plug on our usual banter. Connecting with your team is essential now more than ever. Why? Well, navigating a global pandemic taught us how vital togetherness is. And now with life returning and resembling pre-pandemic times, maintaining that togetherness is just as important.
An active and healthy corporate culture is essential for the overall success of an organization and its people. That's why it's critical to do things to build, strengthen, and engage your team that they want to do and are glad they did.
Here are nine team-building trends that can create an on-site and remote company culture that enhances your work and life.
#1. Golf
Golf can be the perfect team-building game because it offers both social distance and socializing. You can be a Tiger Woods or a Tony the Tiger player – either way, it's a great way to connect with your colleagues while getting some sun and hopefully a hole in one.
#2. Start a company league
Sports are synonymous with teams. They promote teamwork, leadership, accountability, patience, and more. For companies, creating a sports league is a great way to build bonds and have fun. Volleyball, basketball, softball, and any other sport played in groups and with a team audience is a lively way to build morale. Consider a cool name for your teams and select coaches to get the entire office involved.
#3. Volunteer to volunteer
Giving back feels good. When you give back in a group, those good feelings help to bring about a sense of community and purpose. Corporations have so many opportunities to give back in large or small groups. Whichever nonprofit organization you choose to volunteer with, it is sure to bring your team together.
#4. Company-sponsored cookout
Everyone loves a free meal. A great team-building activity can and will always win over any staff when the grub is good and costs them zero dollars. The key to this event is to make sure everyone knows not to pack a lunch on that day, that the menu can accommodate all taste buds, and there is enough food to go around.
#5. Virtual and On-site Trivia
Trivia is a fun, brain game that can include remote and in-office team members. There are endless questions and types of trivia you can play. The goal is to make it fun and creative with questions that anyone but a rocket scientist might know, unless that's who's playing.
#6. Food Truck
Like the company cookout, food events are almost always a team favorite. Food trucks are trendy and a pleasant surprise for any occasion. Consider switching it up and hiring several food trucks for variety, or situate the food truck in your parking lot first thing in the morning, ensuring your team has the most important meal of the day as they get started on their to-dos.
#7. Bring Your Pet to Work
Yes! This is a thing. Several corporations including Google, Etsy, Bissell, Ticketmaster, and even Tito's Homemade Vodka, to name a few, have dog-friendly offices. Pets have a supernatural way of making life better. Imagine how much joy they could bring to the office, even for just one day. This activity can be done virtually and onsite. If done virtually, invite your team to join a meeting with their pet… officially this time.
#8. Tea Time or Coffee Break
Enjoying a nice cup of coffee or tea is relaxing. However, incorporating this break purposefully into your corporate culture encourages human interaction and mental breaks. Whether your team is remote, in the office, or a mix of both, connecting your team from wherever they are in the world is the ultimate team-building activity.
#9. Personality Tests
An HR professional may ask a new hire for one. But when a personality test is used as a team-building opportunity, it can help strengthen a team's connection. Here's how: personality tests can help discover each employee's strengths and weaknesses and reveal similarities making for better synergy and cohesiveness. It's the ideal way to really get to know your co-workers.
When looking for ways to engage your team it's important to find activities your team genuinely wants to participate in. To do this, start with a survey. Give your staff an opportunity to provide suggestions and recommendations. Also, make allowance for your more introverted team members who may prefer smaller group settings.
Every work culture is different, comprised of its own unique energy and people. That's why every team-building event is a wonderful opportunity to thank every team member, celebrating the people you work alongside that you may have never met if you didn't work on the same team.