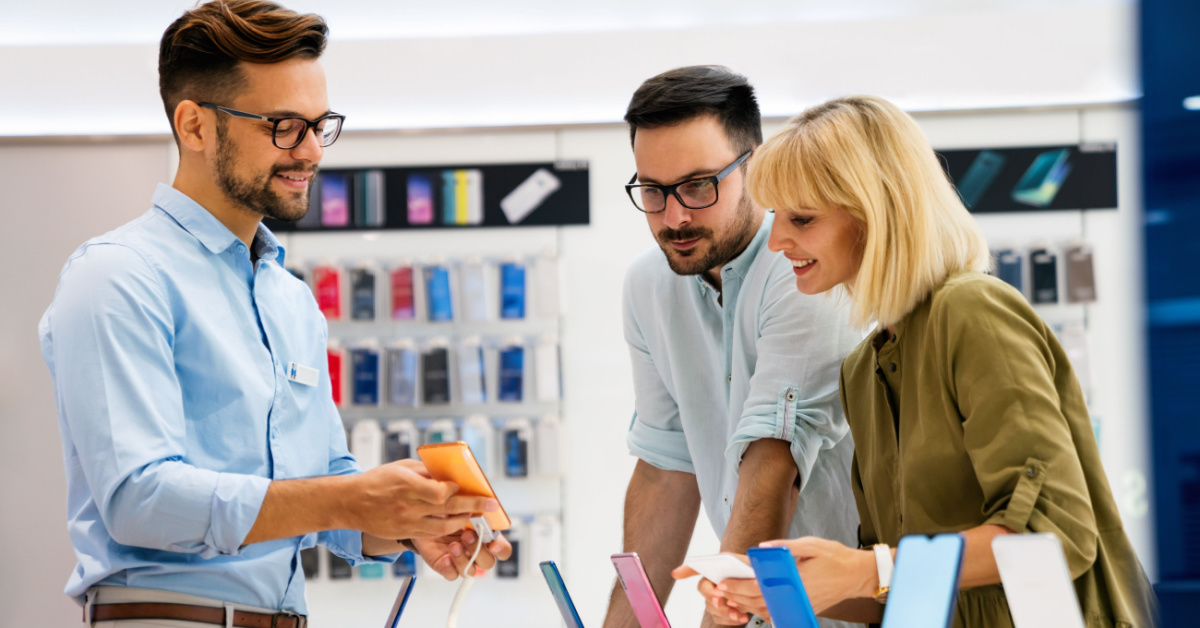 Imagine that you want to buy a new car. You search a few websites online until you find the vehicle of your dreams. Do you pull the trigger and buy the car sight unseen, or do you schedule a visit to the dealership for a test drive? It's that test drive that makes or breaks the sale. Was the car online the same as in-person? How did the car sound when you started the engine? Did the engine roar, or did it sound like a reliable vehicle? Oh! And that new car smell? Gets you every time.
The beauty of the test drive is that it engages one or more of your five senses — sight, sound, touch, smell, and taste. And whatever a person experiences to have several senses activated simultaneously becomes a need or want, and in business, a sale. The test drive is an example of sensory marketing. It's a way for businesses to connect and communicate with customers through their five senses. When businesses tap into the science of the senses as a way to amplify the customer experience, the results are increased sales.
Mood Media's State of Brick & Mortar study cited "the ability to touch, feel and try different products or services it cited as the biggest driver in making consumers more likely to want to buy something while shopping in-store (at 56 percent)". The in-store media solutions company confirmed that "more than a third of global consumers (38 percent) say "feeling like the experience is personalized to me" makes them more likely to purchase something, which was the second biggest driving factor ranked."
That's why product demonstrations are good for business. It allows the products, goods, or services to speak for themselves. When businesses use sensory marketing to assist the customer in making a purchase decision, it says this product is worth the investment. Wyzowl, a UK-based explainer video provider, confirmed the success of this marketing strategy when it revealed that "69% of consumers believe a product demo best assists them when making a purchase decision."
In-store demonstrations greatly influence the customer's decision to or not to purchase what your business is selling, and it's usually a favorable decision, especially for small businesses. Sales representatives who provide engaging demonstrations connect the prospective client to your product or service the same way a simulator offers a realistic imitation of a real-world interaction. This form of product sampling has so many benefits for your business: it creates brand awareness, boosts sales, improves customer loyalty, and enhances the in-store experience while providing immediate consumer insight.
Experienced sales teams that give balanced presentations highlighting your product's features and value in a customer's everyday life are key to well-executed demonstrations. Successful brand ambassadors or sales representatives can help consumers discover your product and answer questions about your product in real-time.
In the past, in-store demos only consisted of giving away product samples to customers in the hopes that they would buy the product. Today, though, the powers are far greater. In addition to in-store demonstrations, customers can learn and connect with your product through video, digital ads, and trade shows.
When it comes to engaging with customers directly, Credico UK understands it's important that customers know what our clients have to offer and how they can acquire it. That's why we believe in the power of in-store demonstrations and sensory marketing. It's effective and memorable, and that's how we train our sales teams. Our outsourced sales teams are seasoned in-store professionals and demonstrators. When businesses partner with us, we deploy our sales teams who are ready to hit the ground running, armed with technology, skill, and a drive to meet their sales goals through excellent customer service.
If you're interested in learning more about our approach to product demonstrations through sensory marketing, contact us today.