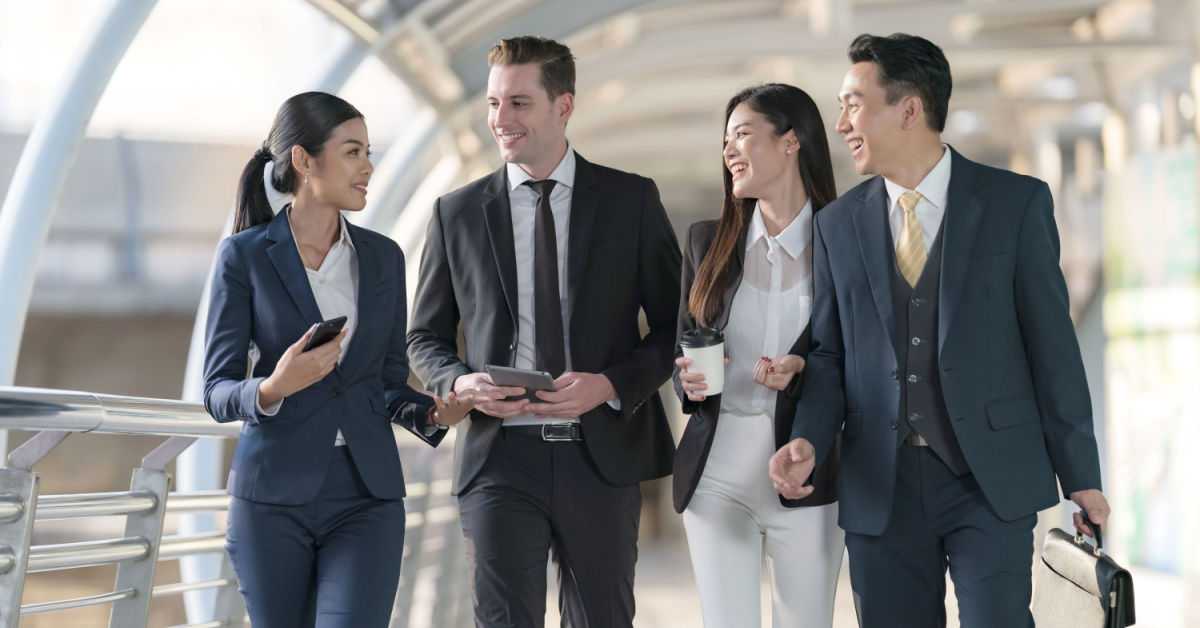 The sales industry is not for the inexperienced, especially if you're in B2B (business-to-business) sales. These businesses include associations or non-profit organizations needing products or services to help them operate successfully. Unlike B2C sales, where the transaction between a business and a customer tends to be less complicated, B2B sales entail more twists and turns and involve more decision-makers. What makes B2B sales more challenging is that it requires more experienced representatives who understand the sales journey their B2B clients take when purchasing the goods or products they sell, helping them to navigate their role in the sales process and have an overall good experience.
Often called the sales cycle or lead to close rate, when the time comes for a business to make a purchase, it is out of a need or to solve a problem. Next, the company has to identify a remedy to its need or problem, conduct its research, and evaluate its options before making its final decision.
According to Databox, the time it takes to start and complete a B2B sale is approximately 2.1 months, and for more substantial sales, it can take anywhere from 6 to 9 months. That's why success in B2B sales involves a unique set of skills. Sales representatives with excellent interpersonal, organizational, and resilience skills are crucial. With the B2B buyer's journey becoming more digitized, staying ahead of the changing environment while handling multiple clients is necessary.
Here are some steps to assist both novice and experienced sales reps improve their skills while navigating the B2B sales journey.
Step 1: Study the sales process
Every client is different, as is every sales representative. Therefore, it is essential to study every aspect of your sales process to anticipate each client's needs, determine your strengths, and identify areas of improvement while learning the ebbs and flows of the sales process to stay motivated and sharpen your sales skills.
Step 2: Learn how to be adaptable
B2B sales require adaptability to succeed in a competitive and ever-changing industry. Considering only 17% of the buyer's cycle is devoted to meeting with decision-makers, adaptability is critical to sustainability. By adopting a creative mindset that embraces unconventional methods, even the most junior sales representative can significantly improve their adaptability.
Step 3: Become an asset to your clients and industry
Connect with clients by providing value. Answer their questions, demonstrate market differences, and establish credibility as a trusted industry leader. Become a valued partner, not just a sales representative.
Step 4: Build relationships, and the sales will come
Most sales representatives don't know how many people are involved in one B2B sales transaction. Studies show that seven people are typically involved in one B2B sales transaction. Because so many hands, options, and decision-makers are concerned, 50-90% of any B2B sale is complete before they even connect with a sales representative. That's why building relationships with your B2B clients is essential so that YOUR name is part of the conversation from stage one of the sales journey.
Step 5: Leave the office
A Gartner study predicts that by 2025, 80% of B2B sales will be conducted digitally, leaving 20% for in-person interaction. Sales representatives who meet clients in person achieve 10% higher sales quotas compared to those who rely on digital methods.
Businesses ready to make a purchase need to work with a sales representative who is resilient and knows the B2B buyer's purchasing patterns to complete a sale, build brand loyalty, and provide excellent customer service every time for every deal. During the B2B sales process, it is crucial to have a dependable and attentive sales representative who can guide a company every step of the way. Regardless of the industry, product, or service, or the size and duration of the sale, being a competent, attentive, and personable sales rep can make all the difference. Make sure it's you who is by their side when they decide to buy.