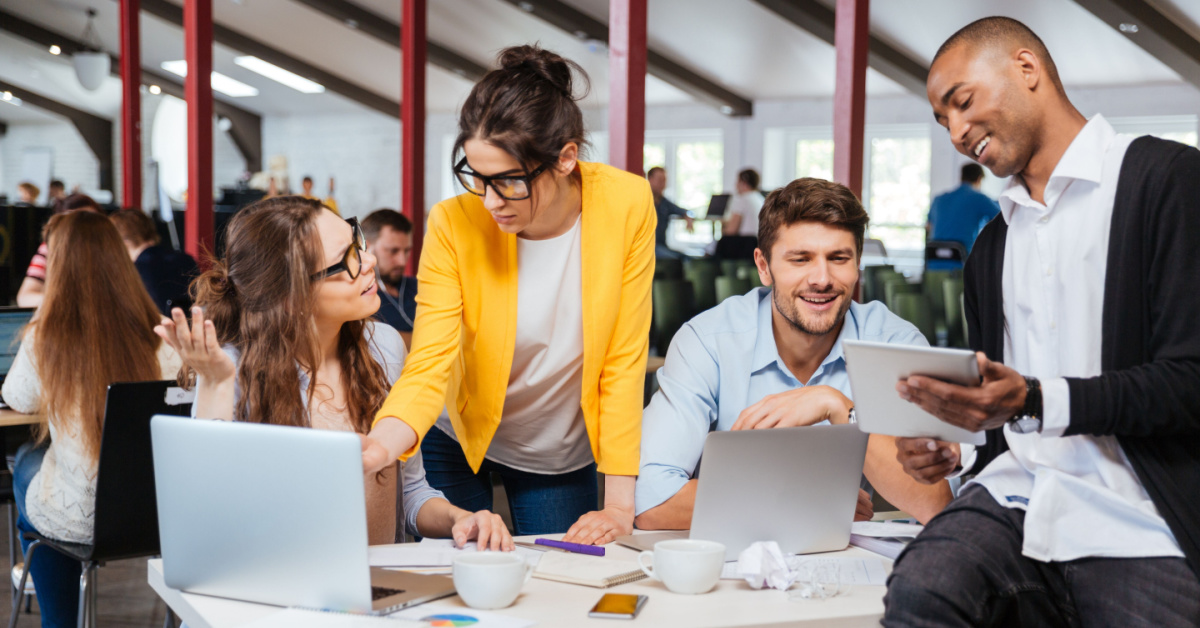 While cash may be king in the business world, so is content. Nowadays, businesses, regardless of their size, are trying to generate as much content as they can. However, the process is not as simple as it may seem, as there is both an art and a science to it. The idea that content creation is a skill is especially true in the business world, where poorly designed and managed content can lead to lost sales or even a hit to their brand image, which could lead to substantial business loss.
Businesses should have a content marketing plan if they wish to expand, compete, and establish themselves as a leader in their industry. The elements of a content marketing plan consist of blog posts, podcasts, social media posts, and video stories. One of the most effective ways to engage with your customers in the digital age is through a content marketing plan, which demonstrates the value of a company's offerings and is essential to growth.
Video is the key for businesses wanting to unlock the power of content creation for B2B growth. Video marketing content has advanced to become the most potent form of communication. Companies can now develop high-quality video content faster and more easily than ever, thanks to the accessibility of high-quality videos, the price of video production, and the availability of video editing software. Video marketing, when done correctly, can increase sales and boost a business's ROI.
It has become increasingly clear that video is an essential tool for business growth, particularly after seeing the results of a recent Social Films study on video marketing stats for the United Kingdom. This London-based video production company highlighted the importance of incorporating video marketing into any business strategy, and their findings support this claim:
In 2021, the typical person would consume 100 minutes of online video every day.
72% of customers prefer watching videos to learn about goods and services
Video marketing generates 66% more qualified leads.
Credico UK, content marketing is an essential component of our omnichannel sales strategy. We have found that video is an incredibly effective channel for reaching potential customers and generating leads. Whether you're looking to increase brand awareness, drive website traffic, or boost conversions, video can help you achieve your goals. While creating and promoting relevant content is a marketing tactic businesses use to increase their reach and connect with customers, it can make or break a business and lead to incredible and profitable results when done well.
So if you're not already incorporating video into your content marketing efforts, now is the time to start. Here are three types of low-risk and cost yet high-value video content your business can create today.
#1. Social media video
Social media is the easiest way to share content. Businesses have to engage with their customers and the world on social platforms the same way they would at a town square event, a trade show, or wherever a business would ordinarily interact with their clients. It's where conversations are happening and where social trends are made.
Start with sharing a 1- or 2-minute explainer video showing the practical benefits of your product or service. Product demonstrations and social media posts repurposed into videos are easy to produce and perform well.
#2. Testimonial video
Client success stories that show how a company's goods or services improve people's quality of life are very helpful. As the saying goes, "word of mouth" is good for business. Video testimonials are no different. When companies need to convince their audience to take action or need to promote a new product or service, testimonial videos are the way to go. Why? Because client and customer success stories provide a layer of credibility and humanity.
#3. Demo video
Although not an explainer video, a business demonstration video can display more personality and effectively showcase your product's functionality by demonstrating it in action. Just describe the product, explain how it solves a problem, show it in action, and give your customers a way to try it themselves – it's a compelling way to show how great your products are.
#4. Pitch video
Looking for an effective way to share your business story? Why not try making a video pitch? Instead of a PowerPoint presentation, a pitch video can provide a visual experience showcasing your product, culture, or introduction in action. It's a great way to engage your audience and demonstrate your ideas more dynamically.
Whether your business already has a content marketing plan, the four video options available can serve as an excellent starting point. The primary objective is to foster customer trust and establish the company as an authority, which video marketing can help accomplish. Moreover, given the growing popularity of social media and the need for visual content, businesses that prioritize video marketing are likely to experience substantial growth and success, which is what we hope for every business.