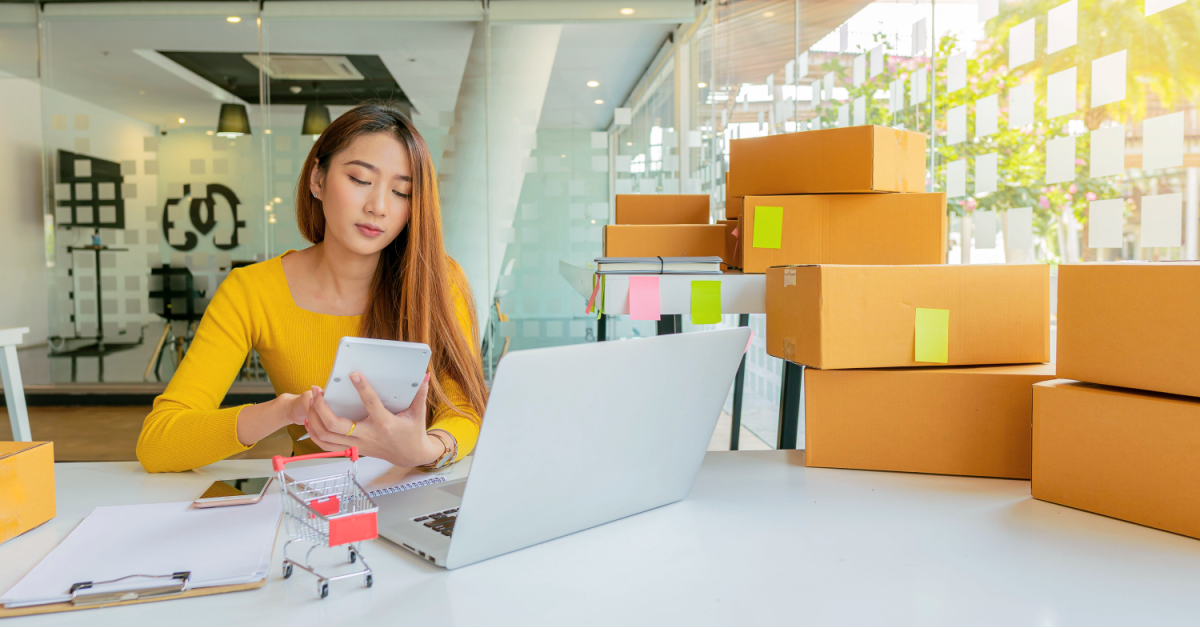 The term "omnichannel" is currently popular in the business world, and when you understand the benefits and plan for effective implementation, omnichannel marketing can significantly improve your business's growth and visibility. This marketing strategy is successful because it is customized to fit each customer's unique preferences and shopping habits. By tailoring interactions to meet the needs of each customer, businesses can effectively engage them wherever they are. This approach ensures that customers are reached in a way that is most convenient for them.
So what is omnichannel marketing?
It refers to a complex strategy for reaching customers through multiple channels, such as in-person, direct mail, online advertising, event marketing, and so on. Omnichannel marketing is when an organization combines all its communication channels to create a consistent brand experience for customers. This includes online and offline touchpoints, messaging, and branding. This approach gives customers a better experience as they move through your sales funnel.
Every touch point or opportunity to interact with customers or prospects is an opportunity to do more than generate a sale; it allows businesses to affirm their product or service is doing what it's supposed to do.
Credico provides omnichannel solutions that help clients increase the visibility of their products and services. Businesses looking to grow should adopt direct and omnichannel marketing to effectively blend branding, messaging, and online and offline interactions as consumers move through your sales process. Credico places great importance on omnichannel marketing because it puts the customer first, strengthens your brand image, and maximizes your bottom line.
Implementing this business strategy offers several tangible benefits, including:
Expanded reach
REVE Chat, an omnichannel customer engagement platform, reports that 94% of retail companies currently utilize multiple channels to interact with their customers.
Higher profits
Using three or more channels in a campaign leads to a 287% higher purchase rate than relying on just one channel. (Omnisend, 2020)
Improved customer satisfaction
By implementing omnichannel strategies, businesses can achieve a customer satisfaction rate that is 23 times higher. (eroam 2020)
Enhanced brand recognition and customer loyalty
Businesses that implement omnichannel customer engagement strategies tend to keep 89% of their customers, while those with poor omnichannel engagement only retain 33% of their customers on average. (invespcro.com)
So how does an omnichannel approach work?
While it may differ from business to business, certain elements remain consistent. For example, consider a fashion shop in a trendy part of town with many shops, bars, and restaurants. Despite receiving ample foot traffic, they need help attracting customers with lengthy commutes because there are few parking options where the shop is located, and there is heavy traffic because the area is so popular. The shop owner implemented an omnichannel marketing approach to appeal to these individuals, which entailed launching an online store with a 24-hour chat response. Additionally, they created a dynamic app that enables users to purchase goods directly. They hired a photographer specializing in capturing high-quality photos of clothes, shoes, and accessories. The store owner initiated a sales campaign exclusively for online purchases made within a specific time frame to attract more attention to the online store and put more focus on their social media presence, and opened an online store on Instagram and Facebook.
While this example is a hypothetical scenario, let's look at the stats to quantify the success of this omnichannel strategy.
Expanding their reach by creating an online store was a necessary move for the shop owner, given that 59% of shoppers consider mobile shopping to be crucial when selecting a brand or retailer to purchase from. Additionally, 87% of shoppers surveyed say knowing they got a good deal is important to them when deciding which brand or retailer to buy from.
Product information and pictures are absolutely essential to customer satisfaction when selecting a brand or retailer to purchase from. In fact, a staggering 85% of shoppers consider these factors to be crucial in their decision-making process. 49% of shoppers expect retailers to offer promotional deals to enhance their shopping experience. Creating a sales campaign exclusively for online purchases is vital to attract a larger customer base to the newly established store, ultimately enhancing brand loyalty and recognition.
At Credico, we are confident in the power of an omnichannel sales approach to deliver successful results for our clients. We understand that in-person sales play a vital role in any marketing sales strategy, and we fully support and encourage it. With research from Think With Google showing that implementing an omnichannel strategy can drive 80% more customers to visit a physical store, we are even more convinced of its effectiveness. Ultimately, our goal is to make a positive impact on people and communities, and that's why we prioritize the omnichannel marketing strategy, which puts the needs of the customer at the forefront.
Let Credico help you identify opportunities to enhance your customers' buying experience. Our risk-free growth path is the perfect solution for your business. By embracing an omnichannel strategy, you'll acquire new customers and boost your market share. Don't hesitate to contact us today for more information.