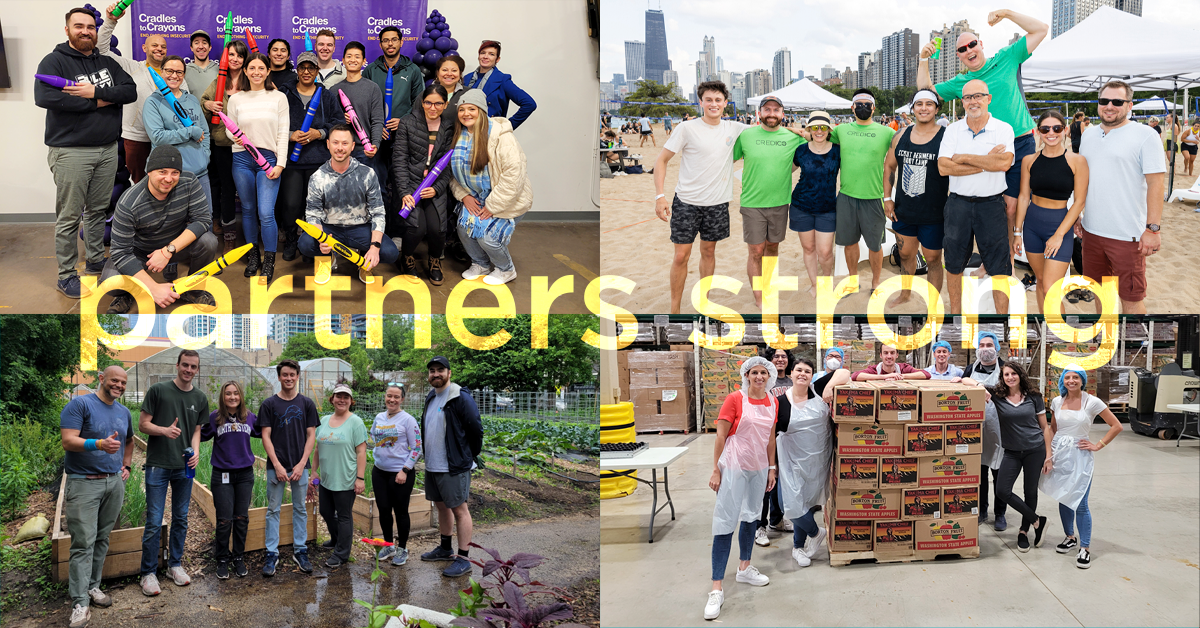 On Monday, January 16, 2023, the nation honors activist and civil rights leader Dr. Martin Luther King, Jr. Celebrated every third Monday in January, the holiday is an opportunity to reflect on his life and legacy while considering how each of us has contributed to realizing his dream for equality for all. The Nobel Peace Prize recipient, who is the personification of a leader and community servant, once said, "Everyone can be great because everyone can serve."
While MLK Day is a federal holiday, at Credico, we recognize this day of service 'as a day on, not a day off,' all year long. At Credico, we believe that the only way to succeed in our industry is to work together. This holds true for our communities, which is why we work hard to give back whenever we can and are always in service to others.
Guided by one of Dr. King's iconic quotes, "Life's most persistent and urgent question is, 'What are you doing for others?'" We always seek to answer this question with a sense of urgency and sincerity in everything we do. Credico USA's Community Service Committee (CSC) is our commitment to empowering and serving our community. This dedicated group of individuals works to find opportunities for us to serve and do so all year long. The CSC launched its inaugural event in 2022 with an afternoon volunteering at Chicago Lights Urban Farm. This Urban Farm is just one of five programs offered by the nonprofit Chicago Lights, providing fresh produce, a community garden, learning opportunities, and so much more to people in Chicago's Near North, Near West, and South Side neighborhoods. We have an ongoing relationship with the Greater Chicago Food Depository, where we help serve people experiencing food insecurity in and around the Chicago metro area. Our team collaborated with Cradles to Crayons for a service event involving the entire Chicago office, sorting and coordinating clothing items for kids and families in need. In addition to our time, the team gave monetary donations to help the organization fund day-to-day needs, support the operation of their year-round programs, and make specific product purchases to fill inventory gaps. During our company-wide Day of Service, we held our first donation drive from our US headquarters' new office space collecting a large storage bin full of canned vegetables and fruits, peanut butter, and dry goods like pasta and rice. And for the fourth year in a row, we supported Team Bright Side. Our charity team of dedicated triathletes swim, bike, run, and fundraise to support cutting-edge pediatric cancer research.
Honoring Dr. King's vision for equality for us is twofold: service and diversity. "I have a dream that one day this nation will rise up and live out the true meaning of its creed: "We hold these truths to be self-evident, that all men are created equal."
Credico is a global organization dedicated to fostering and embracing the diversity of humanity. We believe diversity strengthens our business. That is because we consider diversity a source of strength that enhances our influence on our clients and communities.
When we look at our teams, we are proud that talented individuals from all backgrounds have chosen Credico as their company to advance and expand their careers. Because of them, we advocate for civil rights, equality, and justice and regard MLK Day as a reminder to dream like Dr. King every day.